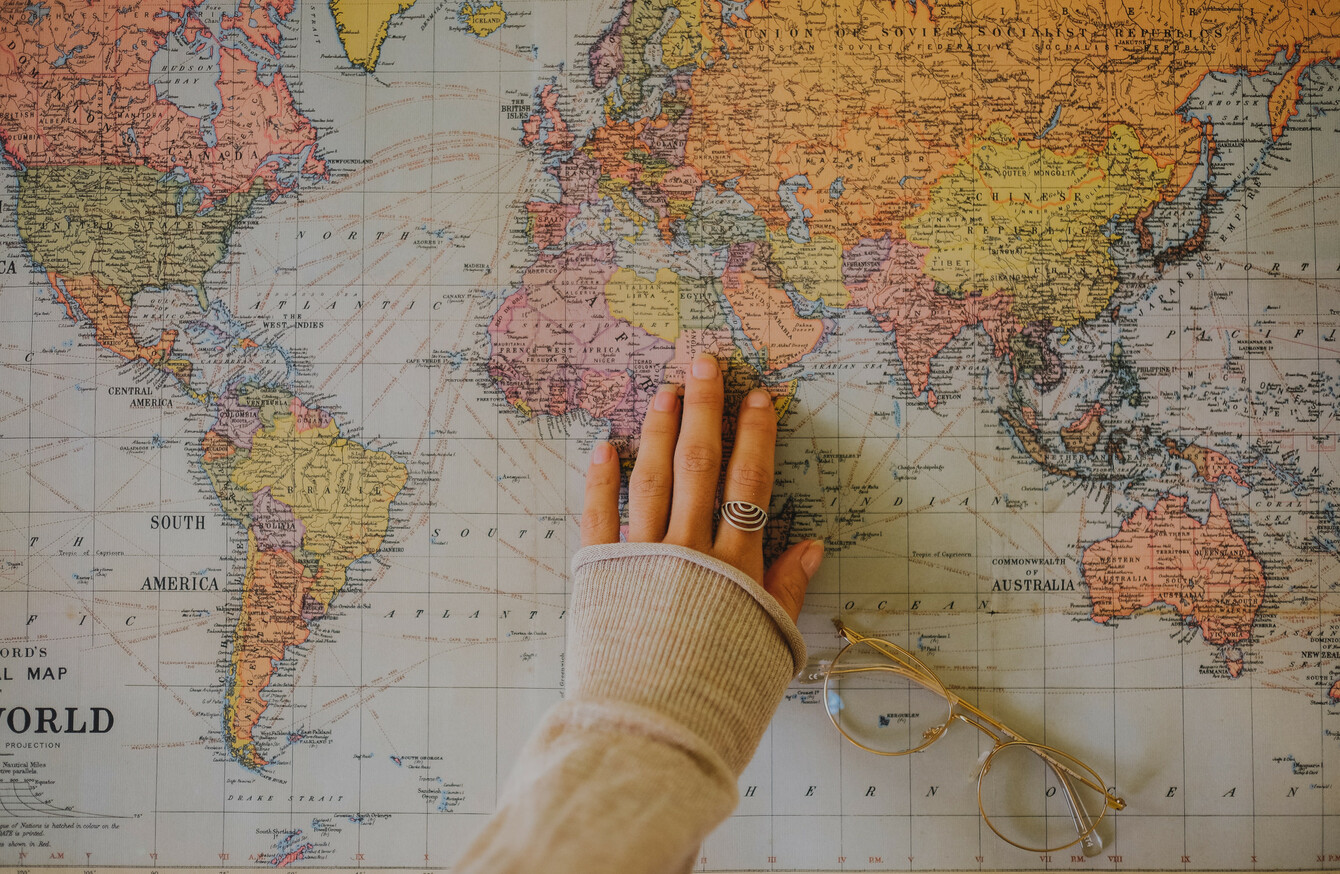 Image: Unsplash
Image: Unsplash
WHETHER YOU'RE PLANNING for the trip of a lifetime to take the kids on a safari or you're just gearing up for a solo city break in London, holidays can be extremely draining for your bank account – especially without a bit of forward planning.
Fortunately, it's not a matter of giving up your gym membership or making big lifestyle changes – it's about "breaking your savings down into manageable, bite-size chunks". So says Brendan Reilly, Financial Planning Director at Eolas Money.  
He says that one of the most important steps when saving for a holiday is to "allow for the fact that it's a holiday – you're not going to scrimp, you're going to be indulgent."
So here's how to make sure you can afford to be.
1. Forget 'big chunk' transfers, go for weekly savings
Once you have your plan in place and know exactly how much you need, it's time to bust out the 'bucket approach' – break what you need into a weekly number: "This is much more attainable than trying to save say €200 a month" explains Reilly. "Something like €50 a week gets people committed to it because it's an achievable milestone."
2. Forget 'top-up shops', go for one big weekly shop
Wondering what the biggest thing people tend to spend more than they need to each month is? The answer, at least in Reilly's experience, might surprise you – groceries. "Where this comes from is the thing of convenience", explains Reilly. Meaning that if you live far from a shop, you're much more likely to make do if you forget or crave something:
In a large urban area, it's much easier to pop out to get something, this means that you spend far more over the course of the month. This is where we'd see a lot of unnecessary spending and waste.
So, how do you cut down on that? "Two things – reduce the frequency with which you shop, if you can, try to shop only once a week." And secondly, always use a list – it's worth even trying to keep an estimate of how much you'll spend each week with this.
3. Forget using the one account, go for labelled savings
This one is a simple enough tip, but it can be psychologically important – extract your savings into a different account, and if you can name it something like "Holiday Fund". Most banks will allow you to do this. Alternatively, for the first month or so, pop the physical cash in a jar before you go to the bank: "It can be nice to see it building up every week."
4. Forget coffees and takeaways, make them instead 
It might not be popular advice, but it's effective – if you're spending €3 Monday – Friday on coffee, you stand to save €15 a week. Over 47 working weeks, you'd save €705. If that seems out of the question, why not try every second day, avail of a KeepCup discount (some places offer 50c) or treat yourself to good quality coffee to make in work?
Next, have a look at your lunch. Although "people jump to the conclusion that you'll save €5 a day making it", your grocery bill will increase – but it's likely that you will save €4 a day – €940 a year. "Two very simple swaps that amount to €1645″. If takeaways are a vice, cutting back could save you €750 a year (€15 weekly). That's about €2,400 in total.
5. Forget banking fees, go for an account that doesn't charge
Regularly enough, Reilly sees clients that can be paying €120 a year in banking fees – usually from not maintaining a high enough balance to avoid fees. He says to check out how your account measures up on sites like bonkers.ie and ccpc.ie and explains that there are often accounts that will not charge (or else cap) your fees.
For this, it's worth reexamining which accounts you have your money sitting in and portioning them in a way that makes the most financial sense:
Be sure the money you're saving isn't over looking the minimum requirement of your account. If you have €10,000 in a savings account with low interest, it may be worth putting €3,000 into your current account so you won't incur any transaction fees.
Alternatively, some accounts don't require any minimum balance in order to avoid fees so it's definitely worth checking these out too.
6. Forget high utility bills, go for the best deal
Though in the past it has been difficult to compare utility providers, Reilly says that with sites like switcher.ie and bonkers.ie, it's gotten a whole lot easier to make sure that you're getting the best possible deal. "This figure is a little harder to quantify" says Reilly, "but I'd be surprised if someone isn't able to save at least €20 a month – €240 a year".
And while you're planning your holiday…
7. Forget finding a taxi at the airport, go pre-booked
First thing's first – identify the cost of your holiday, says Reilly: "Include taxis from the airport, travel insurance, spending money – absolute bottom line costs". It makes things look pretty expensive when you add it all up – so, how can you cut those kinds of costs?
A big mistake a lot of people make is forgetting to pre-book your connecting transport at the other end – "you'll end up paying a lot for a taxi when if you had pre-booked your chosen transport online, you'd pay a fraction of that". And if you're going to do more than one trip, buy annual multi-trip insurance – it's a lot cheaper overall than buying it each time.
8. Forget premium prices, go for the off-peak rates
If you have a good idea of what you'd like to see when you're over there, do your research: "Ireland has a few days when our national heritage sites are cheaper, the same applies for destinations abroad", explains Reilly. Look in advance online for their off-peak times and cheaper days and think about how you'll get there: "If it's a city break and you'll be there for 4-5 days, pre-book an unlimited travel pass."
This also goes for theme parks – an important one for families: "A lot of theme parks abroad will have a very different price for evening tickets, when the park is cooler, quieter and you still have plenty of hours of sunlight left." Reilly also reminds to keep an eye on flight sales to get the best deal: "there are incredible savings to be made ahead of time."
Ready to streamline your finances? Lodge €2500 per month and get free day to day banking with a KBC Extra Current Account. No need to maintain a minimum balance either. See here for more.
Terms and conditions apply. KBC Bank Ireland plc is regulated by the Central Bank of Ireland.