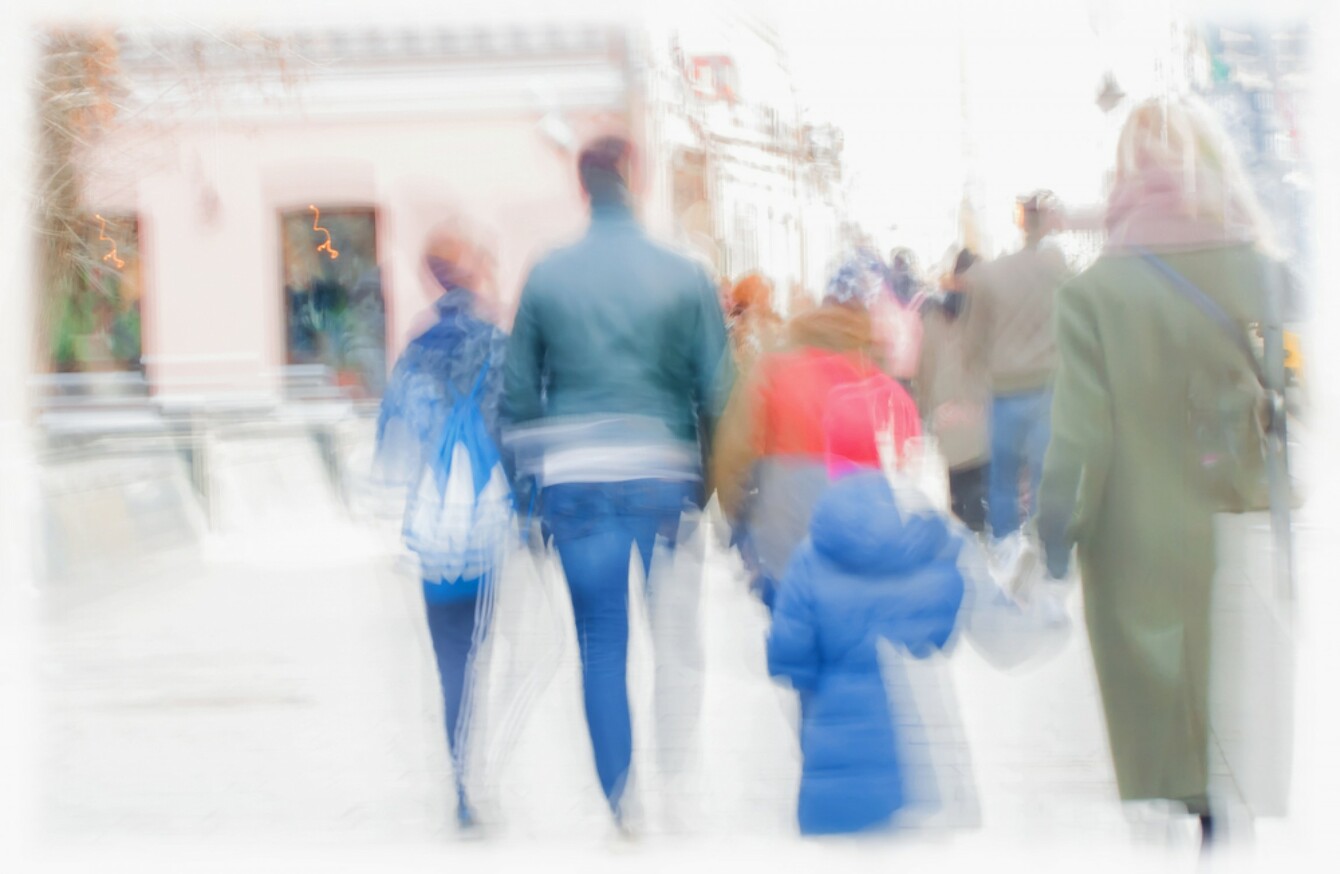 Image: Shutterstock/Svetlana.Is
Image: Shutterstock/Svetlana.Is
ELEVEN MONTHS AGO the new Fine Gael minority government launched its action plan to address housing and homelessness in Ireland.
Rebuilding Ireland was a 113-page document aimed at addressing the spiralling housing crisis. The new government had committed to delivering it within its first 100 days in office.
On 19 July, then-Housing Minister Simon Coveney launched the action plan to much fanfare. It contained provisions for kickstarting building, increasing social housing and improving the rental sector.

One aspect of the plan that caused a lot of commentary at the time was the commitment to end the use of commercial hotels and Bed & Breakfasts to house homeless families by the middle of 2017.
As the number of homeless families increased dramatically from the beginning of this decade, the State found it was ill-equipped to house them.
Commercial hotels and Bed & Breakfasts began to be used more and more frequently as emergency accommodation.
Originally meant as a short-term solution, families – often with very young children – ended up staying in them for longer and longer periods of time as the problem worsened.
In June 2016, there were 682 families with 1,372 children staying in commercial hotels in Dublin alone (where the situation is by far at its worst).
Hotels are highly unsuitable. Families would often be crowded into single rooms with no cooking or cleaning facilities onsite. Mould, damp and bed bugs were common complaints in some places.
So, Rebuilding Ireland's commitment to end the use of hotels was welcomed, but serious doubts were expressed that the target could be met. Coveney reiterated the commitment several times during his time as Housing Minister.
In March (among other times) he told TheJournal.ie that the target would be met by July, and as the month came closer, Coveney refused to budge.
Earlier this month, Coveney left the Housing Department to be replaced by new minister Eoghan Murphy. Murphy finally told reporters on Thursday in a roundabout way that the July target would not be met.
It confirmed something that most people involved with housing and homelessness had known for months.
The commitment 
The actual commitment around hotels and families set out in Rebuilding Ireland is this:
Ensure that by mid-2017 hotels are only used in limited circumstances for emergency accommodation for families, by meeting housing needs through the Housing Assistance Payment (HAP) and general housing allocations, and by providing new supply to be delivered through:

- An expanded Rapid Build Housing Programme [1,500 units]
-A Housing Agency initiative to acquire vacant houses [1,600 units]
Once the plan was launched, serious doubts were raised whether this goal could possibly be met.
At the time, TheJournal.ie analysed the commitment and spoke to Focus Ireland's advocacy manager Mike Allen. Allen expressed serious doubts that the target could be reached.
"It's very hard to see all those bits adding up in time," he said.
Let's hope they do. But when you look at the figures they're pointing in the right direction to tell you that that can't actually be achieved.
Allen's views were echoed by others working within homelessness and housing services.
Rapid-build houses were seen as unreliable, and experts were unconvinced that they could be delivered on time.
There was also a belief that the Housing Assistance Payment (HAP) – which is paid to landlords by local councils on behalf of tenants – would not be as effective as the government was hoping without an increase in housing supply.
On both these counts, critics of the commitment were right: the modular housing units due to be delivered by now have been delayed; and there are a number of issues being raised with HAP.
But as the months passed and 2017 began, the commitment to end hotel use changed its direction, and the term "family hubs" started to be used.
Family hubs 
Back in July last year, there was a sense that what was meant by using hotels "only in limited circumstances" was that the vast bulk of homeless families would be permanently housed.
This was the impression given by the plan and explains much of the criticism and doubt with which it was met. Each month since the launch of Rebuilding Ireland homelessness has gotten worse.
In early February, the narrative began to shift from providing homeless families with long-term housing, to moving them from hotels into "family hubs".
(The first mention of the family hub model in the media appears to be in the Irish Times on 7 February)
Family hubs are group accommodation units specifically for families. They aim to provide cooking, cleaning and onsite support services for families (making them a more attractive option than commercial hotels).
They are operated by different not-for-profit organisations and are located across Dublin. In some cases, the hubs have been criticised.
For example, the plan to use a former Bargaintown warehouse in Coolock as a family hub was met with local resistance; the use of former commercial hotels has also been strongly criticised.
Source: TheJournal.ie/YouTube
The first High Park hub in Drumcondra – operated by Respond! – opened in December.
There are at least 16 hubs planned with more possibly in the pipeline, with the end goal of housing all the homeless families currently residing in commercial hotels in Dublin.
Missing the deadline 
This week, Eoghan Murphy finally announced that the July deadline for getting families out of hotels would not be met.
In fact, what he said was that "the delivery of some of the accommodation solutions will stretch beyond the 1 July deadline".
Murphy did commit that 650 or so families staying in commercial hotels in Dublin in May would either be re-housed in family hubs or have been written to giving them notice of where they were going by the end of this month.
In relation to new families becoming homeless – 50 to 70 a month  - he said the department  was working to ensure that these families were given "certainty" about where they were going.
Murphy's confirmation of the deadline being missed confirmed what workers in homeless services had been saying repeatedly.
While the Housing Department, ministers, and the Dublin Regional Homeless Executive – which manages homeless services across the Dublin region – all steadfastly refused to say that the target wouldn't be met, charity workers said differently.
Murphy committed to still working hard to ensure that the use of commercial hotels ends, but as Mike Allen pointed out, that is not the goal that was originally intended in Rebuilding Ireland.
"The second part of that commitment has been forgotten over the period of time and it's now just moving people into these hubs," Allen told TheJournal.ie.
Rebuilding Ireland doesn't think that's the answer, we don't think that's the answer.
Focus Ireland said that the attention needs to shift away from emergency measures, towards actually getting people out of homelessness.
But while the number of families in hotels might be going down, the figures are showing that the number of families becoming homeless is going to continue to rise every month.