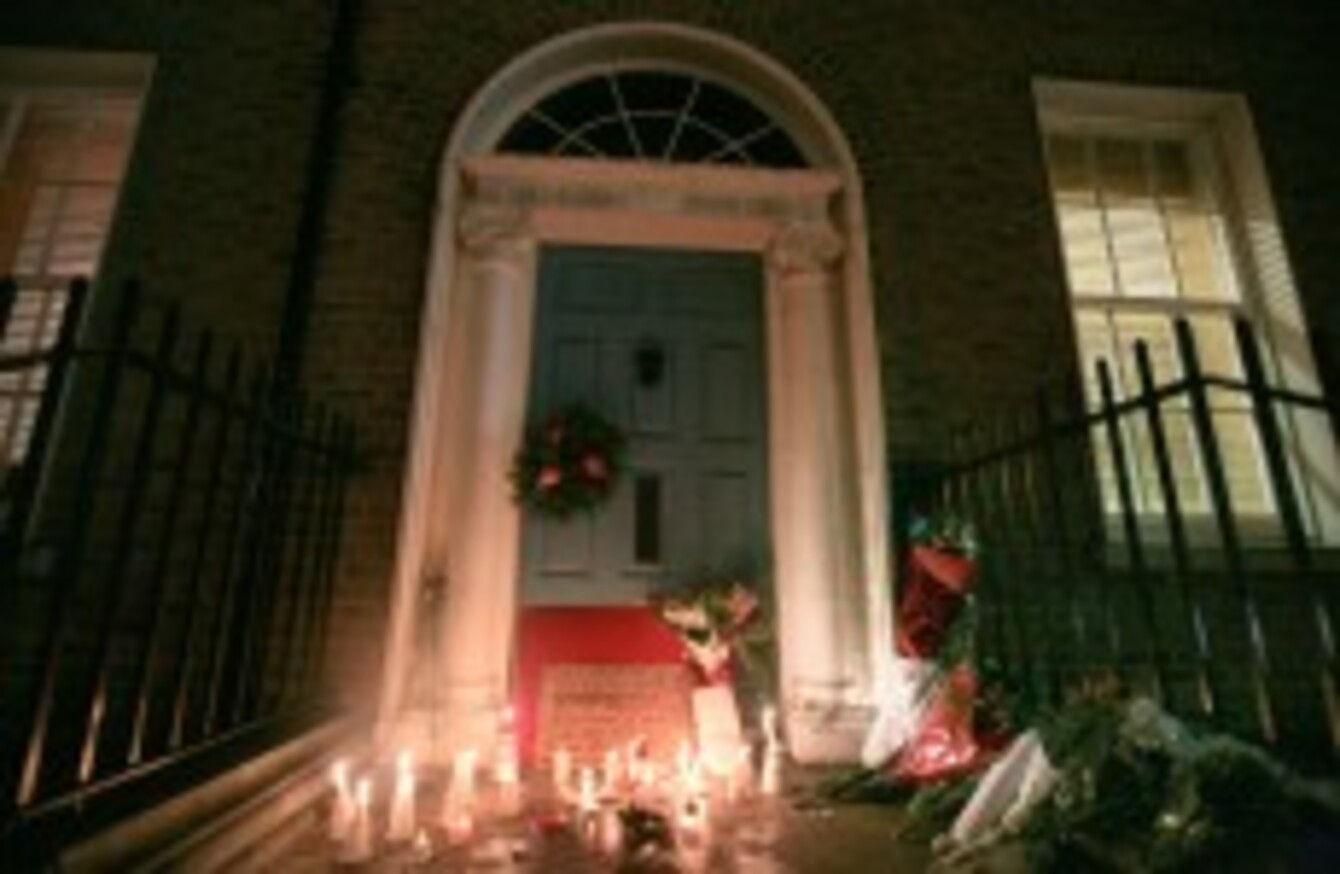 Image: Leah Farrell/Photocall Ireland
Image: Leah Farrell/Photocall Ireland
'OUR AMBITION IS that there will be no need for anyone to have to sleep rough in Dublin this Christmas unless they make that choice themselves, for whatever reason,' Environment Minister Alan Kelly
ENVIRONMENT MINISTER ALAN Kelly has pledged to tackle homelessness, in the wake of the death of a homeless man from hypothermia on Molesworth St.
At a homelessness summit in Dublin on Thursday night, a number of targeted measures were decided upon, including putting 50% of all new housing allocations towards vulnerable groups, and bringing forward 220 additional emergency beds for Dublin.
But what about the rest of the country? 
Dermot Kavanagh of Cork Simon told TheJournal.ie that everything he has heard about the Dublin summit was positive, and he hopes the sentiment spreads to the rest of Ireland.
"While the meeting was convened for Dublin, I think obviously the principle must be applied nationally," he said. "It's equally a problem if anybody is left out on the streets at Christmas in Cork as it is in Dublin."
A spokesperson for Kelly said that the Minister does want his plan for Dublin replicated around the country, and that it requires analysis as to where the difficulties are around Ireland.
Kavanagh said that there are around 10 or 12 people sleeping rough in Cork city most nights. "That's down a little on the situation in October because some extra housing came on board."
But he described the emergency shelters as "pretty much full all the time".
Generally when it comes to Christmas you're trying to get as many people into shelter beds but when all the shelters are full, it is very challenging.
There will be a meeting next week about a cold weather strategy for Cork.
Kavanagh said that Jonathan Corrie's death, so close to the Dáil, has "brought home the human aspect" of homelessness to politicians.
"Sometimes we have people sleeping on the floor recreation room," said Kavanagh about Cork Simon's situation. But he said that building more emergency accommodation isn't the answer – it's only one part of the solution, and is not always the appropriate response for people. 
"We're providing more housing with support than we have in the past," he explained. "We have found flats and apartments for people. We have some ourselves that we own and we have people supported on our own. We're doing more of that than ever before."
"We've seen a lot of announcements – now we need to see delivery," he concluded of Minister Kelly's statements.
Galway
Over in the west of Ireland, Martin O'Connor of COPE Galway said that they put on an additional nine beds for single men this year as part of their cold weather response. "That's where the pressure point would traditionally be in Galway."
He said they "would be reasonably confident that should be adequate".
But O'Connor said the issue is beyond the emergency accommodation stage, as people are finding it difficult to move on because of a shortage of affordable housing.
The rent supplement cap limits are simply too low in relation to anybody that is relying on rent supplement competing in the rental market at the moment.
He said he looked on Daft.ie and found nothing in Galway City that was suitable for a person on rent supplement looking for a single one-bed or three-bed for a family.
He hopes that a review of the rent supplement cap would see it increased to market levels.
"It is most frustrating for people ready to move on who want to get back to living their lives. They find themselves in an almost suspended situation [when] living in emergency accommodation."
Beds for all?
Head of homeless emergency support at Cork Simon is Eleanor Kiely, who flagged another issue with shelters – the need for more suitable accommodation for people with different abilities and disabilities.
They use four beds on the ground floor of the emergency shelter as accommodation for individuals living with a disability, but she says they weren't specifically designed to be wheelchair accessible.
We've had a couple of people in wheelchairs over the years. To be honest, they're probably vulnerable before they come to the door in a wheelchair. Saying that, no, there's been no incidents at all. Most people are very respectful of it and would recognise they are in a vulnerable position here.
There is one wheelchair accessible bathroom no the ground floor, with a shower, which was a resource that Simon hadn't planned on spending. "We didn't see it coming at all. It's part of the housing crisis that's going on in the minute. People are in the wrong places," said Kiely.
#Open journalism No news is bad news Support The Journal

Your contributions will help us continue to deliver the stories that are important to you

Support us now
They have one client with very high medical needs, and Kiely said that this is also an issue at the shelter.
"We've never seen the likes of that until recently. The pressures on the hospital beds are coming back to haunt us as well. It's not just the housing crisis – some of these guys should get proper medical care or some kind of supported living where they have medical support. None of our staff have nursing backgrounds. They are more trained to deal with addictions."
But she said the staff have been "fantastic" with dealing with the challenge.
Kiely said there is not enough support for homeless people with high medical needs. "If anything, these guys probably should be in their own [place] with visiting support, or a public health nurse calling into them."
In COPE Galway, their emergency accommodation services are accessible for wheelchair users.
Martin O'Connor said that in their experience, local housing authorities are receptive to people's needs and come up with viable housing solutions.
But he said that one gap is the shortage of accessible spaces for detox and rehabilitation for people who want to address addictions.
Unfortunately, the system that still prevails is if someone is admitted to hospital for detox, on discharge they are discharged to homeless services. That is not necessarily an environment conducive to their recovery.
A further issue is the "hidden homeless", living with friends, family or in tourist accommodation, who he says are "holding the dam from bursting".
COPE Galway is supporting 17 families in that situation, including a total of 40 children.
Around the country, homelessness is affecting many people, of a range of backgrounds, abilities, and situations.
With the government now outspoken about stepping up to address the needs of a growing and often vulnerable sector of Irish society, it's a time for those in power to assess how the profile of homelessness has changed in recent years.
Those who are helping the homeless indicate that the onus is on our Ministers and TDs to recognise that homeless people have different needs, some of which are being met by services that are already stretched beyond their expectations.