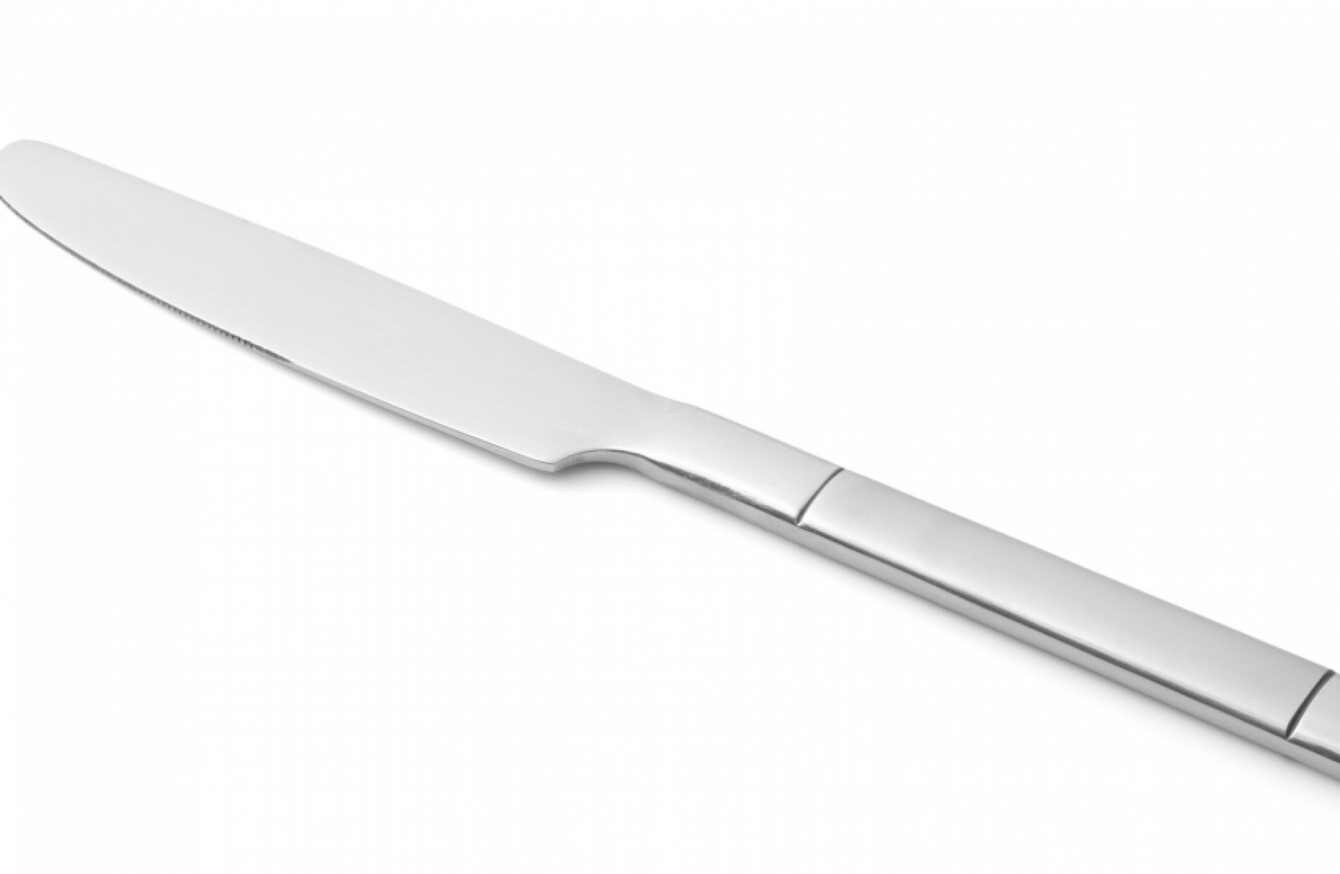 Image: Shutterstock/Peter Kotoff
Image: Shutterstock/Peter Kotoff
A HOMELESS MAN who stabbed a fellow hostel resident in the face with a butter knife after a row about loud television has been given a suspended sentence.
George Donovan (46) with an address at Haven House Hostel on Morning Star Ave, Dublin 7 pleaded guilty at Dublin Circuit Criminal Court to assault causing harm to Alan Rattigan at a homeless hostel in Dublin 2 on October 27, 2015.
Judge Melanie Greally noted she had adjourned the case for one year after hearing the evidence in 2016, on condition that Donovan complied with supervision by the Probation Service during that time.
She said the probation report before her on Friday confirmed that Donovan was making progress on many fronts and had not re-offended. The judge said it was a "nasty incident" but she was giving credit to Donovan for his guilty plea and difficult background circumstances.
Suspended
Judge Greally imposed a two-and-a-half year sentence which she suspended in full.
At the original sentence hearing last year, Sergeant Darragh Kenny told Eoin Lawlor BL, prosecuting, that on the evening of the assault, Donovan complained to Rattigan about the noise in the hostel's TV room and that "terse words" were exchanged.
After everyone had gone to bed, Donovan knocked on Alan Rattigan's bedroom door shortly before midnight and swung at him with a knife when he answered, jabbing him in the face several times. Alan Rattigan escaped by pushing Donovan back out of his room and gardaí were called.
When questioned by gardaí, Donovan instantly admitted to the assault, saying he "lost the head and hit him with the knife in the head". Alan Rattigan suffered five wounds to the face, mostly superficial, but was left with scarring.
Sergeant Kenny said Donovan told gardaí he grabbed the first implement he had to hand, which was a knife "like you would eat your dinner with".
He has 30 previous convictions dating back to 1987 including robbery, forgery and malicious damage.
Defence barrister, Mark Lynam BL, said Donovan was extremely remorseful and wished to apologise to the victim. He said Donovan had been effectively homeless, living on the streets and in hostels, since he was 15 years of age.
He suffers from a serious heart condition and on the evening of the assault, he was feeling upset about his health. The court heard he believed Alan Rattigan was deliberately playing the television loudly to annoy him, although in fact Mr Rattigan suffered from poor hearing.
"Whatever had been building up in Mr Donovan was unleashed on this unfortunate man who had done nothing to deserve it," Lynam said.
He said Donovan was formerly addicted to heroin, but was now on methadone. He has since moved to a new hostel where staff are happy to have him stay long term, the court heard.