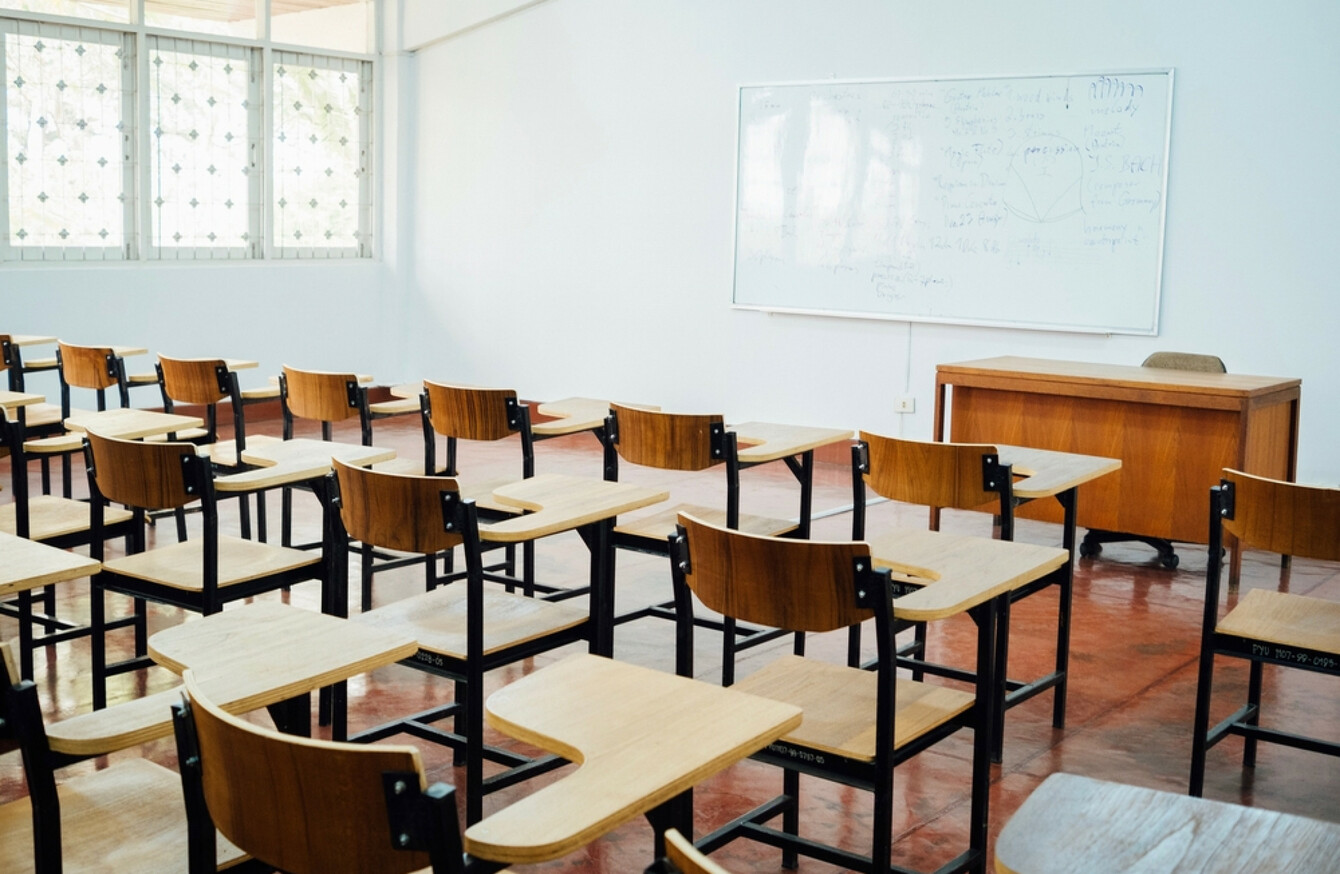 The company owes back wages to some teachers.
Image: Shutterstock
The company owes back wages to some teachers.
Image: Shutterstock
A MAYO-BASED language classes company that has come under fire for the non-payment of wages to teachers has told some of the disgruntled employees that the company is being put into liquidation.
Interactive Languages Ltd operates as Horizon International Languages and provides residential classes in French and Spanish for Leaving and Junior Cert students, as well as English language classes and activity courses.
Previously, TheJournal.ie highlighted problems faced by teachers who were employed at Horizon-run courses in Clongowes Wood College with the owner saying up to €10,000 could be owed.
The courses were run independently of Clongowes while the school was off-term.
Now, other teachers from the company's Westport courses as well as parents of children who attended the courses have made similar complaints.
Breege Walsh was one such teacher from the Westport course in July and was repeatedly promised back-wages before being told the company is being wound down.
She describes the Horizon course as "a disaster", adding that some of the senior staff left at the beginning of the camp.
"I was hired to teach English as a foreign language for three weeks of the summer camp," Walsh told TheJournal.ie.
The resources we received were inadequate, there were not enough books for higher level students with English and laptops and internet were also inadequate. On the third week some students had left the camp and in what would have been a change in our contracts, we were going to have fewer students to teach.
Walsh also said that, in the middle of the course, Horizon's owner Frank Noone attempted to move it from the Westport hotel in which it was based to the Clongowes site but that some students objected.
A parent who had booked five children onto a July course in Westport only to see it cancelled three days beforehand tells a similar story.
Clare Noonin says that after the course was cancelled the children were offered places in the Clongowes course but that she rejected this because the family had booked accommodation in Mayo.
Then, after being denied a refund, she was offered a five-day non-residential activity course in Westport for the children.
I said 'look give me back my money' and he refused to give me back my money, about two and a half grand. This went on about two or three days, it was very stressful and in the end he said I'll give you a day camp in Westport and it's going to cost €250 per child and I thought I better take it. But then he said you'll have to stay in the hotel and supervise the children.
"It was five days of rubbish, they were the only kids on the camp. They were taken on a bus to go surfing one day and they were brought out the back of a shed to fire a few bows and arrows at targets," she explains
Noonin says she has still not been repaid the money that was due to her after the original course fell through.
On the teachers' side, Walsh explains that calls to Noone had gone unreturned but that he had been in contact a number of times since last month's TheJournal.ie story.
One of the emails she received from him claimed that the company is being put into liquidation and that a creditors meeting is being called for 16 November.
#Open journalism No news is bad news Support The Journal

Your contributions will help us continue to deliver the stories that are important to you

Support us now
"As you know the company has struggled to meet its obligations in the recent past and having received further professional advice this past week the directors are left with no choice but to put the company into liquidation as it is currently insolvent," Noone said in an email to Walsh.
"When a company is deemed to be insolvent the directors have a legal obligation to close the company down and call a creditors meeting."
This process is starting early next week and a provisional date for the creditors meeting is Thursday Nov 16th. Your attendance at this meeting is not compulsory and will not lessen or delay your claim as all of your details of pay and paperwork are on file and have been previously sent to you.
The email went to say that the company had not yet been formally placed into liquidation. As of 10 November no such papers have been filed.
Efforts made by TheJournal.ie to reach Noone for a comment on the status of his company were not responded to.
Accounts filed for the Westport-based Interactive Languages Ltd at the end of 2016 showed the company was running at a deficit of €288,825.
Noone previously told TheJournal.ie that "the company isn't in great shape".