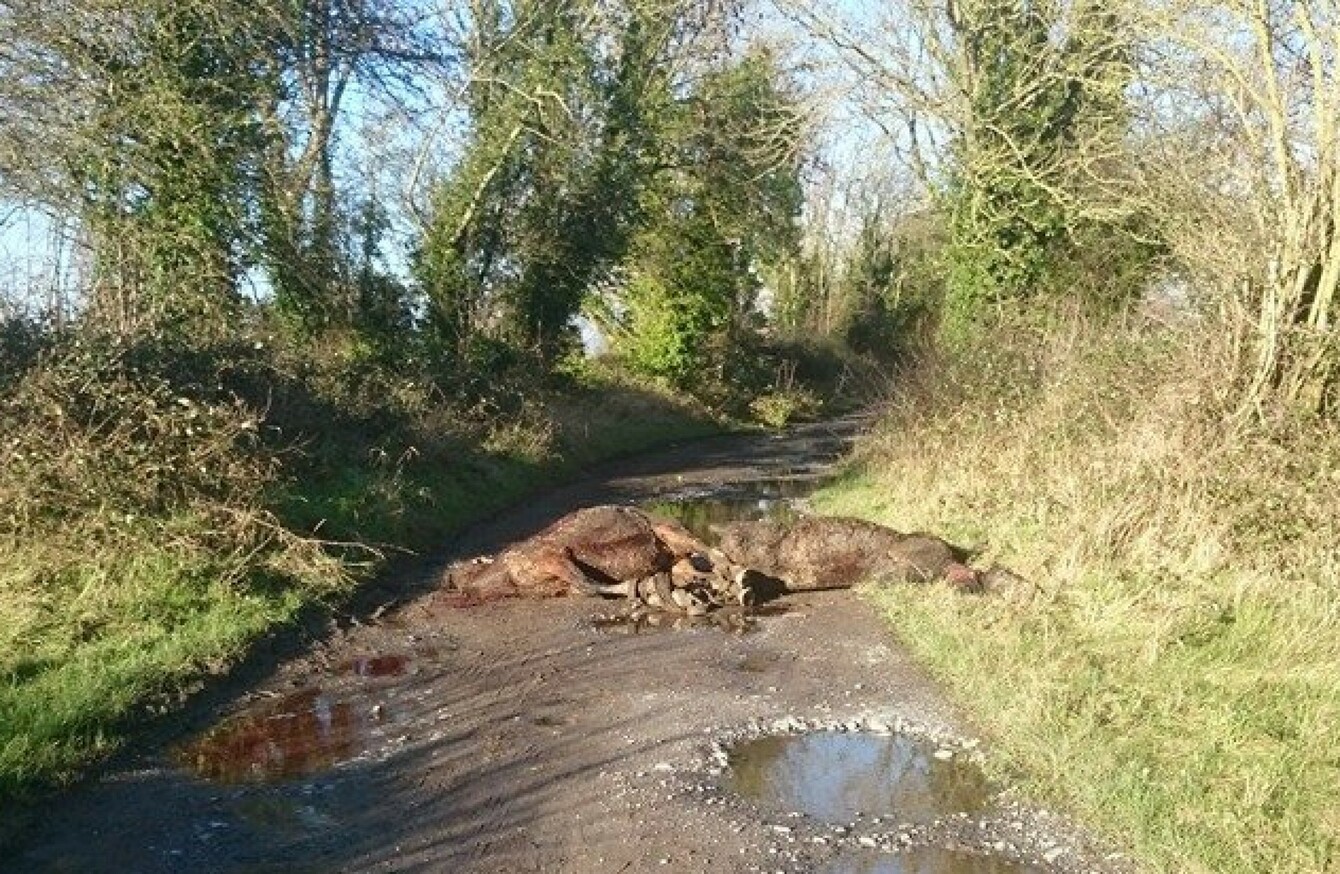 Image: Offaly SPCA
Image: Offaly SPCA
ANIMAL RIGHTS ACTIVISTS have appealed for information about the killing of two horses found dumped in Geashill, Co Offaly.
The Offaly SPCA was called to the scene by a local woman who discovered their mutilated bodies at the end of her driveway while driving her children to school on Thursday morning.
The animal rights group said the family was left "completely distraught and horrified" at finding the horses bound by their legs and disemboweled.
Their necks were also skinned in what is believed to have been an effort to remove their microchips, so as prevent the perpetrators from being identifying.
"We despair for these beautiful defenceless animals who have clearly suffered horrific cruelty at the hands of those who they relied upon most," the SPCA said in a statement.
Horses require more care throughout winter months such as a secure field, feed, hay, shelter and in some cases a warm waterproof rug. If you can not provide these things, then you should not own or be responsible for an equine.
Reward offered
Meanwhile, another animal rights group has offered a reward of €3,000 for accurate information that will lead to the arrest and conviction of those responsible for the crime.
"The person or persons who carried out this brutal act of torture on two beautiful horses are on the loose and this is not good," Michael Patton of Aran said.
"We hope this reward will get people to contact us with the correct information the gardaí need to bring justice for these two horses," he added.