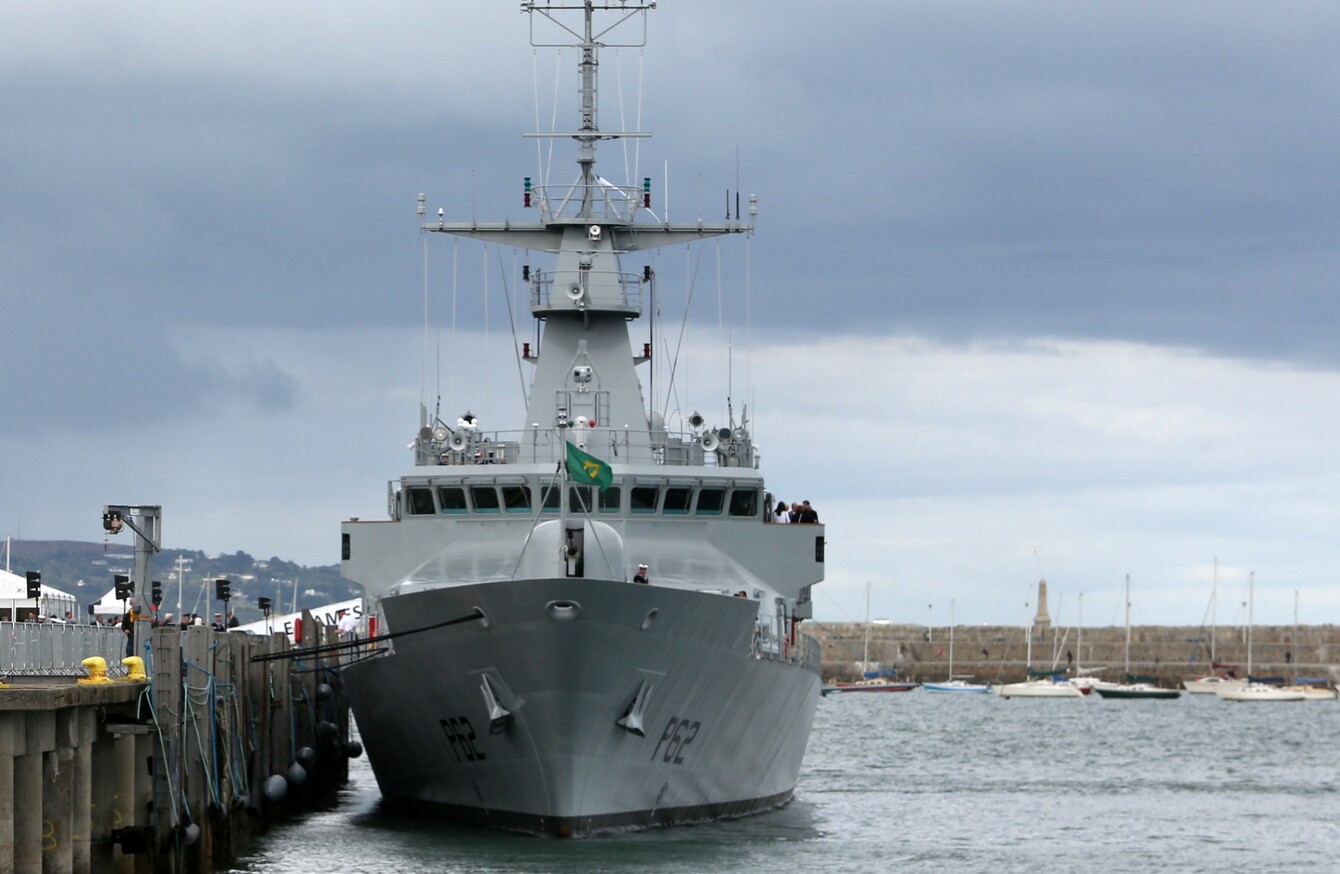 File: The LE James Joyce
Image: Sam Boal
File: The LE James Joyce
Image: Sam Boal
TAOISEACH ENDA KENNY has said he supports plans to introduce a navy hospital ship in Ireland which would respond to humanitarian emergencies worldwide.
He made the comment yesterday while attending the naming and commissioning ceremonies for the new Naval Service ship, LÉ William Butler Yeats, on Galway's quayside.
The Taoiseach was accompanied by the Minister with Responsibility for Defence, Paul Kehoe TD, at the naming ceremony. The ceremony was carried out by a member of the Yeats family.
The ship's first captain is Lieutenant Commander Eric Timon.
Kenny said that the Naval Service "presents a wide range of challenging roles to all of its personnel, now more than ever before".
Naval Service ships assert the integrity of our territorial waters. The Naval Service's capacity to continue to serve has been significantly enhanced by LÉ William Butler Yeats entering operational service.
In his speech, the Taoiseach said that Ireland "is committed to playing its part in addressing the migrant crisis particularly in terms of the Middle East".
He then said it was his wish that Ireland had a hospital ship:
Indeed it is my wish that we will, in time, have a naval vessel that is a fully functional hospital, able to respond to humanitarian and other emergencies across the globe.
I believe it is in keeping with our rich tradition of charity and volunteering.
Meanwhile, Kehoe said "the role of the Naval Service is a complex and challenging one and it makes an important contribution across a wide variety of roles assigned by Government".
In recent times, the Naval Service has distinguished itself internationally with the important work being carried out in the Mediterranean Sea.
Irish naval ships have rescued hundreds of people in the Mediterranean in recent months.
Most recently, the LÉ James Joyce rescued 108 migrants from the Mediterranean.
Kehoe said that the acquisition of modern new vessels, combined with a continuous process of refurbishment and repair of the existing fleet, "will ensure that the operational capability of the Naval Service is maintained".