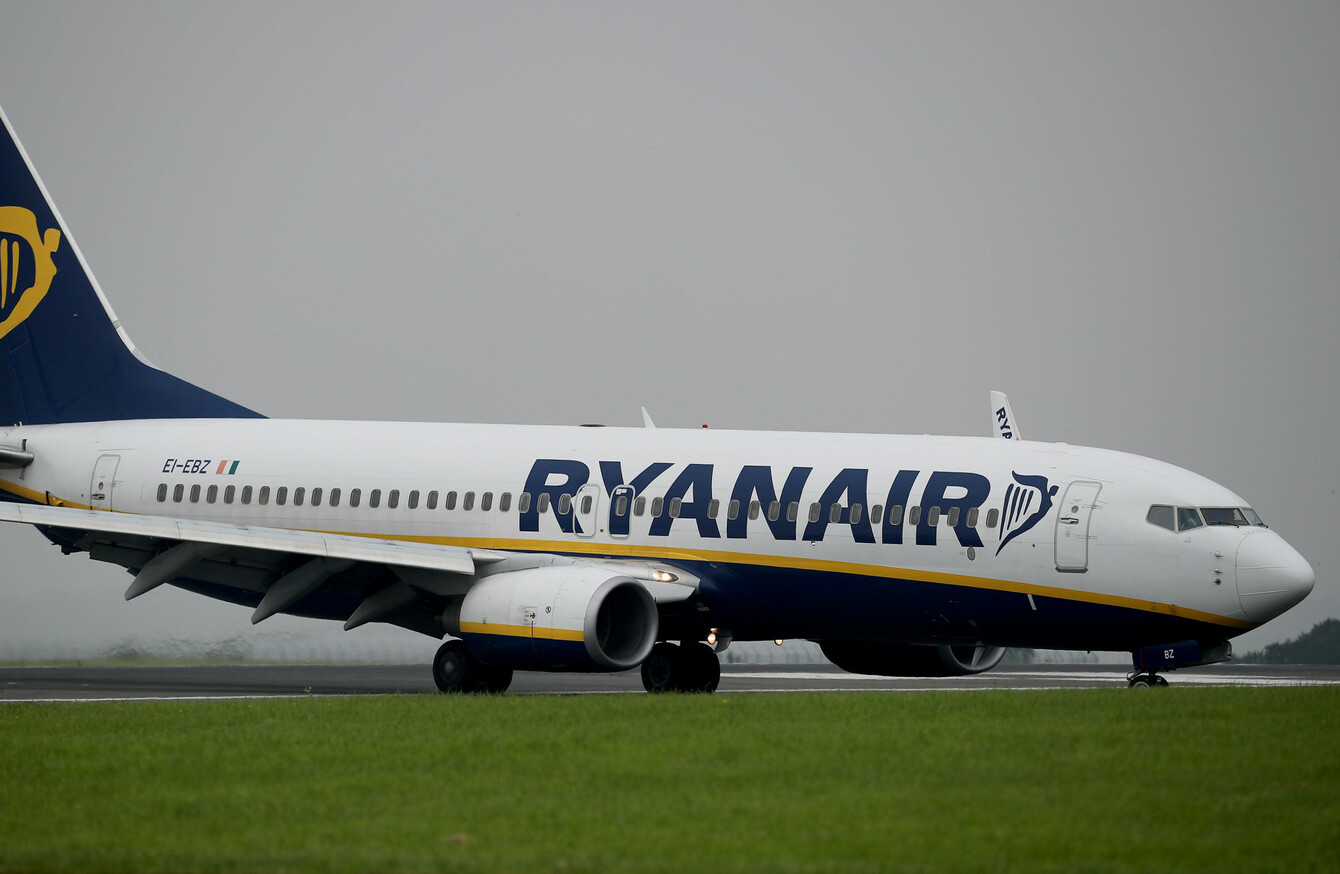 Image: Peter Byrne (file image)
Image: Peter Byrne (file image)
PASSENGERS WHO WERE hospitalised after a Ryanair plane was forced to make an emergency landing in Germany have finally arrived at their destination in the Croatian city of Zadar.
Around 30 passengers were treated in hospital after the cabin depressurised on Friday night. The passengers, now temporarily unable to fly for medical reasons, continued their journey from Frankfurt-Hahn to Zadar overnight on a coach provided by the budget airline.
"End of the journey. We arrived about 2 hours ago to Zadar. We are all good. Thank to all the people who supported us during these days," passenger Minerva Galvan tweeted this morning.
Ryanair flight FR7312 took off from Dublin Airport at 8.27pm on Friday and diverted to the German airport after the in-flight depressurisation. It landed in Frankfurt-Hahn at just before 11.30pm local-time.
"This flight from Dublin to Zadar diverted to Frankfurt-Hahn due to an inflight depressurisation. In line with standard procedure, the crew deployed oxygen masks and initiated a controlled descent," a Ryanair spokesperson said.
The aircraft landed normally and customers disembarked, where a small number received medical attention as a precaution.
The company said yesterday that a replacement aircraft was being provided for passengers on the flight. Later a coach was booked for the customers who had received medical attention.
One passenger said yesterday that the customers who had received medical treatment had been told they should not fly.
Galvan told RTÉ News yesterday that when the oxygen masks deployed: "Some people were bleeding from the ears and nose. Others were nervous but no one panicked. Not even the babies cried."
Galvan did not require medical attention in the wake of the landing but travelled on the coach with her Croatian boyfriend, who was hospitalised.
The company said there was a shortage of accommodation for the customers in the wake of the emergency landing, saying in its statement yesterday:
"Customers were provided with refreshment vouchers and hotel accommodation was authorised, however there was a shortage of available accommodation."
The journey from Frankfurt-Hahn Airport to Zadar takes about 12 hours.
Ryanair has been contacted for comment this afternoon.