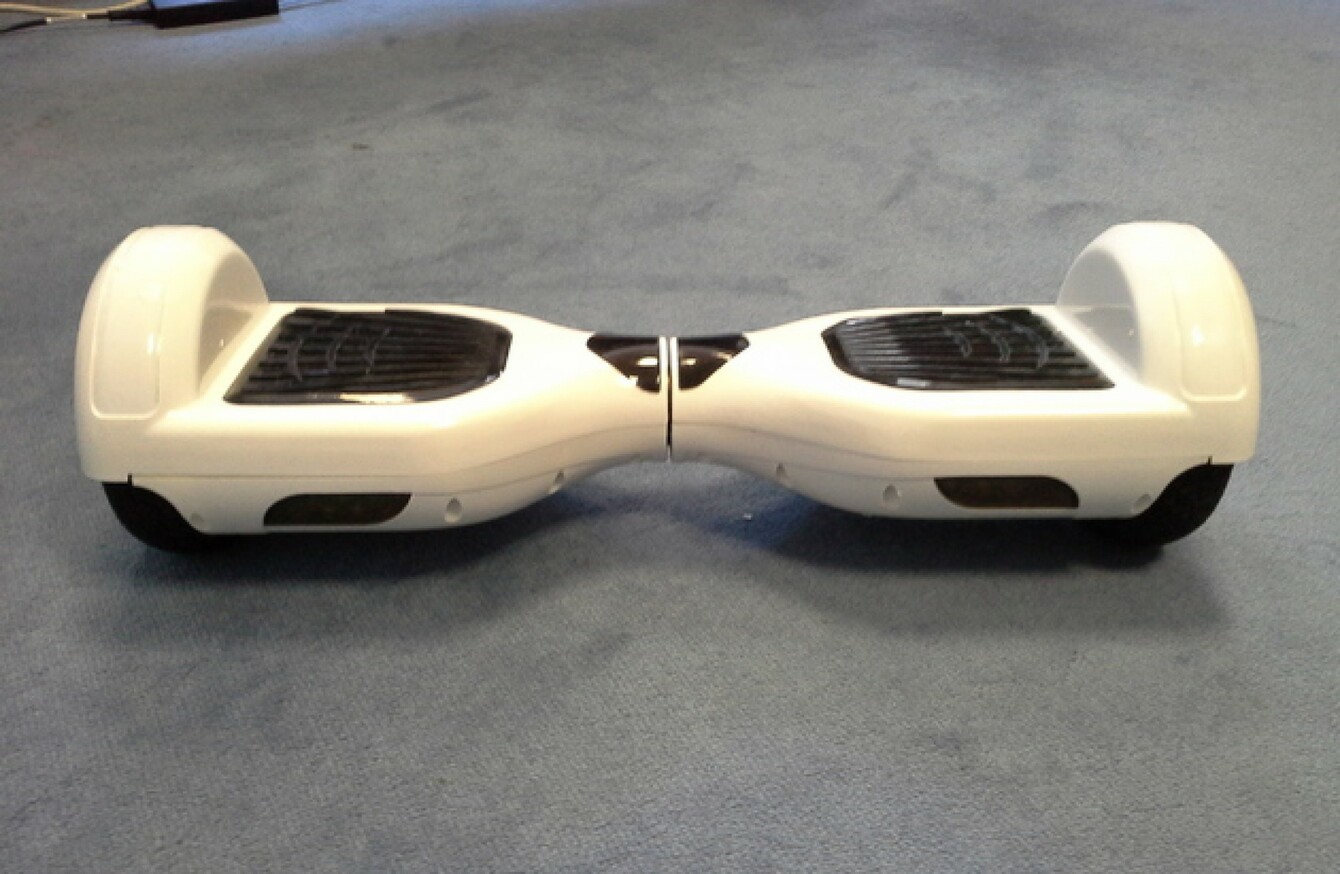 Image: Competition and Consumer Protection Commission
Image: Competition and Consumer Protection Commission
IRELAND'S CONSUMER watchdog is "actively considering" taking enforcement action against several retailers selling hoverboards, a spokesperson for the authority has said.
Fergal O'Leary of the Competition and Consumer Protection Commission (CCPC) told RTÉ's News at One this afternoon that they are concerned about the safety risks posed by hoverboards on sale here.
O'Leary said the watchdog had identified issues with non-compliant plugs and fuses, as well as cables, chargers and battery packs.
If any of those things fail, there is a risk of fire.
O'Leary added that any consumer buying a hoverboard should first check the product's packaging.
"If I was buying a hoverboard today, I would look for the CE mark first of all," he said.
I would also look on the box for traceable information [about the manufacturer].
Argos withdrawal
The warning comes after Argos earlier confirmed it had withdrawn hoverboards for sale in Irish outlets.
"Due to concerns raised by trading standards in relation to hoverboards from a range of manufacturing sources, we have decided to undertake additional testing on our Nevaboard product, which we sell exclusively in the Republic of Ireland," the retailer said in a statement.
While we undertake these checks, we have temporarily withdrawn the Nevaboard from sale.
Should any customer be concerned about their product, they can return it to their nearest Argos store for a full refund.
The CPCC last month seized 1,400 hoverboards at Dublin Port over what it called "significant concerns" about fire safety standards.