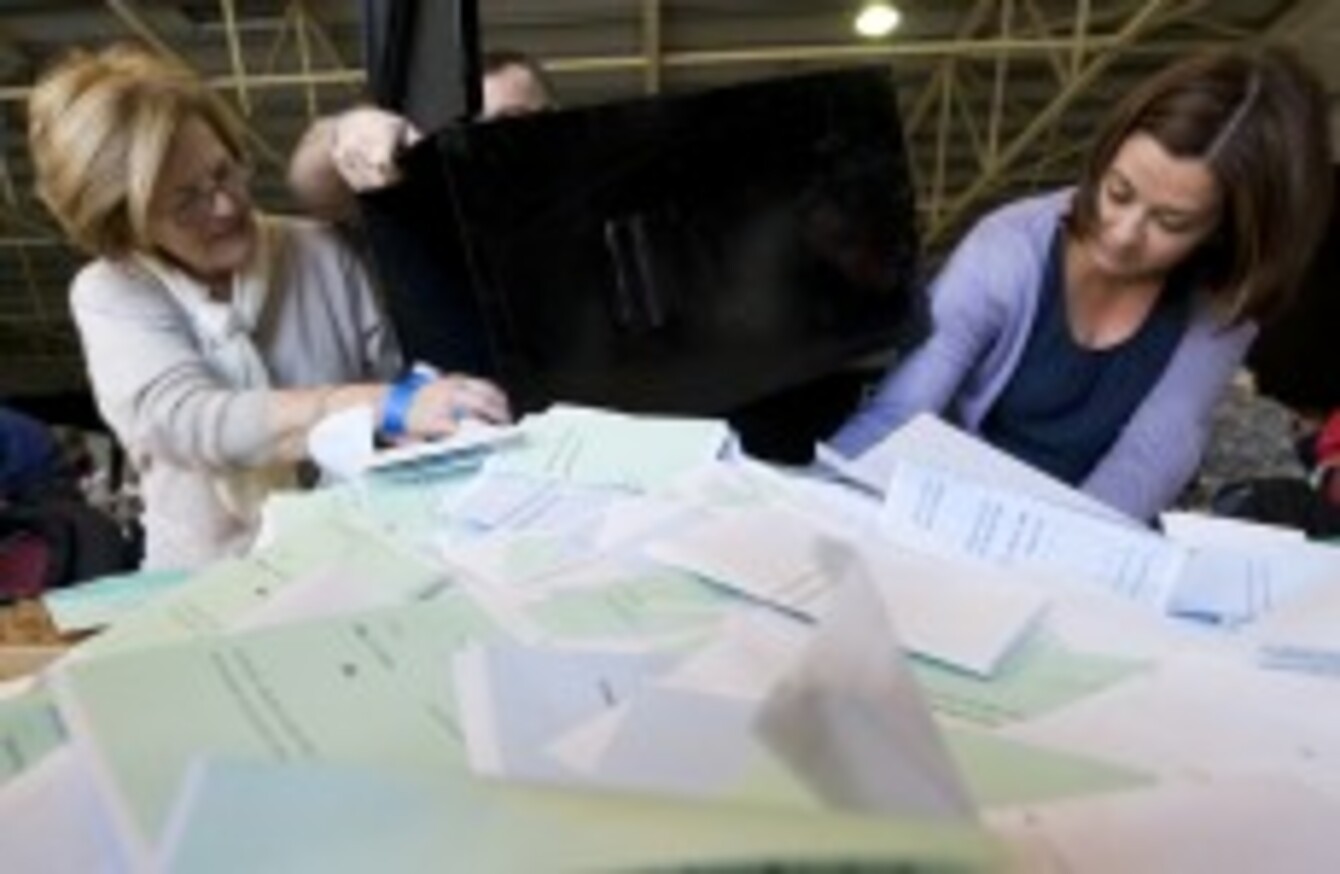 Image: File photo - Photocall Ireland
Image: File photo - Photocall Ireland
THREE WEEKS FROM tomorrow, the country goes to the polls to decide on two major questions: 'Do we want to abolish the Seanad?', and 'Should we establish a Court of Appeal?'
Every citizen of voting age residing in the State is entitled to cast their vote (about 3.2 million people) — once they are included on the register of electors.
Although the formal register of electors is only updated once a year (a new one is issued every February), each public vote means the production of a 'supplementary register of electors' – meaning those who were not previously registered still have a chance to vote.
Applications to get onto the register close fifteen working days ahead of polling — meaning next Tuesday 17 September is the last day to get yourself onto it. The closing date for postal voters has already passed.
So, how do you go about making sure you're registered?
The easiest way to ensure you're registered is to visit www.CheckTheRegister.ie and choose your local council from the drop-down list: from there you can enter your details and ensure that you're registered at your current address.
The lists on that website should be updated to include the last time Ireland went to the polls — for the referendum on the Children's Rights Referendum last year.
If you're not there, but are eligible to vote – or you ARE included, but at the wrong address – there's an application form you'll need to fill out. The specific form will depend on what your current circumstances are.
If you're on the register as it appears online, but your details are not correct, you'll need form RFA1.
If you don't appear on the register already, but you want to be included in time for next month's referendum, you'll need form RFA2.
If you're on the register at an old address, and you need to change to another one, you'll need RFA3.
All three of those forms are available from the same website as before, www.checktheregister.ie.
Some, but not all, of the forms will need to be signed by a Garda, and that Garda will need to witness your signature as well — so read your form carefully to find out if you need to pay a visit to your local station (and don't forget to bring some form of ID with you if that's the case).
Once that's done, get your form sent off in the post – addressed to the Franchise Section of your local county or city council (check their own website or give them a call for a precise address). Putting it in the post over the weekend should ensure it's there by Tuesday.
Bear in mind, councils are usually pretty busy coming up to deadline time, so you probably won't get a letter to confirm your form has been received. This means the first – and only – time you should find out whether your form has been processed is when your polling card arrives. However, many councils should be able to tell you over the phone of they've received your application.
Turning 18?
The National Youth Council of Ireland is issuing a particular reminder to anyone who has recently turned 18, or who will do so before 4 October to make sure they're on the register. According to the latest census figures from the CSO, 50,000 young people will turn 18 by the end of the year.
According to NYCI Deputy Director James Doorley: "Not being on the register is a key reason why young people don't vote, with many not even aware they have to register. In fact, a previous NYCI study found that 26 per cent of 18- to 25-year-olds were not registered to vote, rising to 36 per cent among 18- to 21-year-olds"
If this applies to you, then the form you'll need is the RFA2, and once again, the website to go to is www.checktheregister.ie.
Your polling card should arrive at your home address ahead of referendum day, giving you an elector number and letting you know which polling station you can vote at. You don't need to bring it to the polling station with you, but you may be required to produce evidence of identity, like a passport, driving licence or student card.

(Youtube: Referendum 2013)
This article includes reporting from Gavan Reilly