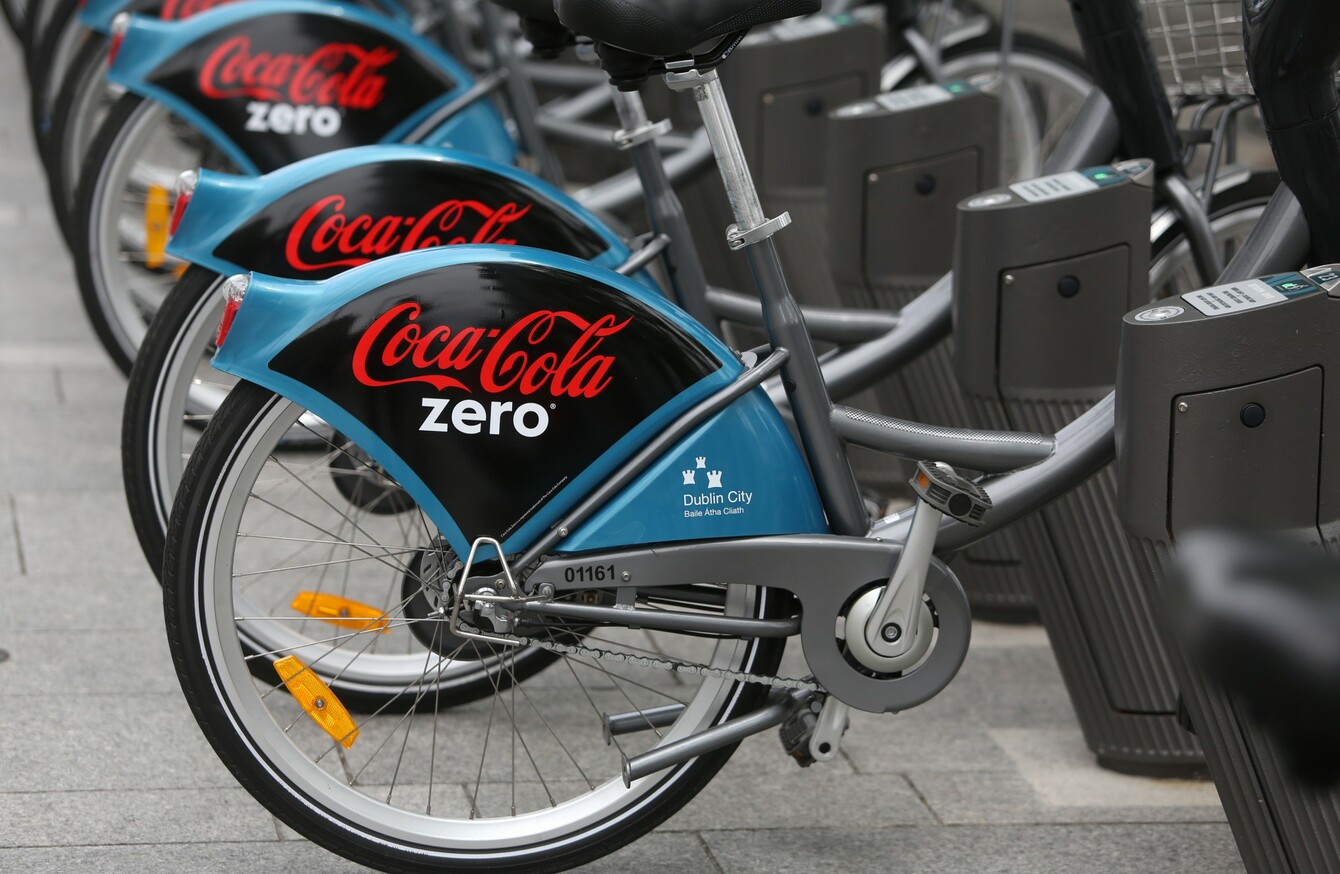 Image: Sam Boal/RollingNews.ie
Image: Sam Boal/RollingNews.ie
SOME 2.3 MILLION JOURNEYS have been made via five public bike schemes across the island of Ireland in 2016.
A total of 2,344,193 journeys were taken via the services in Dublin, Belfast, Cork, Galway and Limerick.
On average, that's almost 13,000 journeys a day.
Coca-Cola Zero dublinbikes, operated by Dublin City Council and JCDecaux, saw 2,083,821 journeys taken between January and June of this year, and 15,495,774 journeys in total since the scheme launched in 2009.
The Dublin service is one of the most successful bike schemes in the world, with almost 62,000 subscribers and 3,667 more registrations in the first half of this year.
The regional city schemes, established by the National Transport Authority (NTA) in early 2015, have been well-received in Cork, Galway and Limerick, with 164,014 journeys taken across the three cities during the first six months of 2016.
Nearly 97,000 journeys were made via the Belfast scheme during the same time period.
'A healthier option' 
Anne Graham, CEO of the NTA, noted the momentum that has been generated through the schemes.
It all comes back to giving people what they want – the appetite is certainly there among the public for schemes which make it easy for people to go about their day by enhancing the transport options for citizens and visitors alike.
Brendan Kenny, chief executive of Dublin City Council, praised the scheme for promoting "a healthier, affordable and environmentally-sustainable transport option".