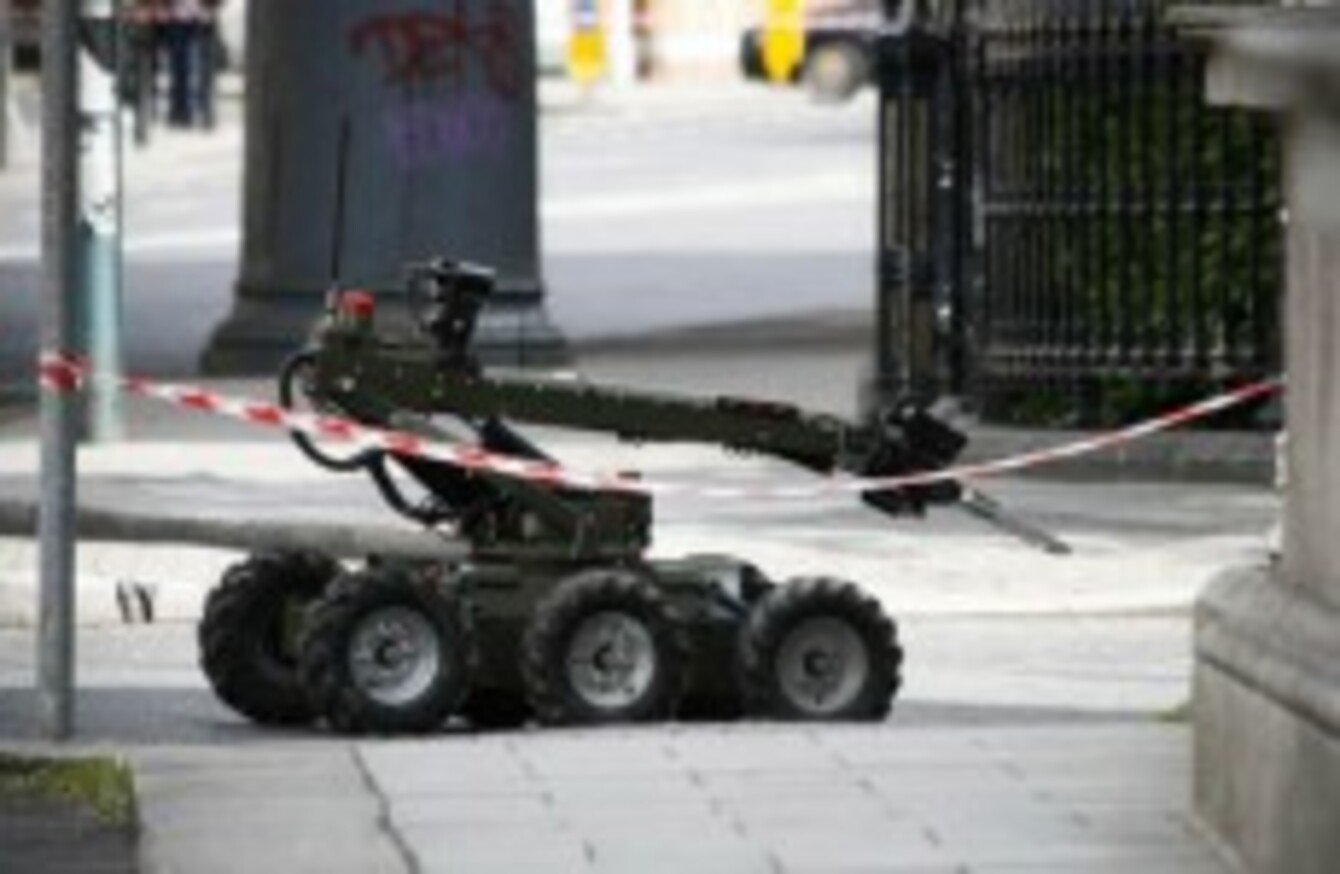 Image: Brian O'Leary/Photocall Ireland
Image: Brian O'Leary/Photocall Ireland
THERE WAS A security alert on Amiens Street in Dublin's north inner city this morning.
Connolly Station was evacuated and the street cleared as gardai and the Army bomb disposal unit checked out a suspicious device. It turned out to be a non-viable device. An area nearby at Talbot Street was sealed off as the Army dealt with a suspicious device there on Sunday.
With a number of similar security alerts in and around the capital in the past few months, it's worth knowing exactly what's going on when you come across one.
Brian O'Leary of Photocall Ireland was on hand to chart the morning's drama:
Get gardai to start diverting traffic. Buy a better checkpoint sign.

Explain the situation to rail passengers and evacuate

Call in the Army Explosive Ordnance Disposal unit

Unload some heavy-duty equipment

Divert the occasional bystander

Lead the bomb disposal robot to the scene

Manoeuvre it closer

Get the show back on the road