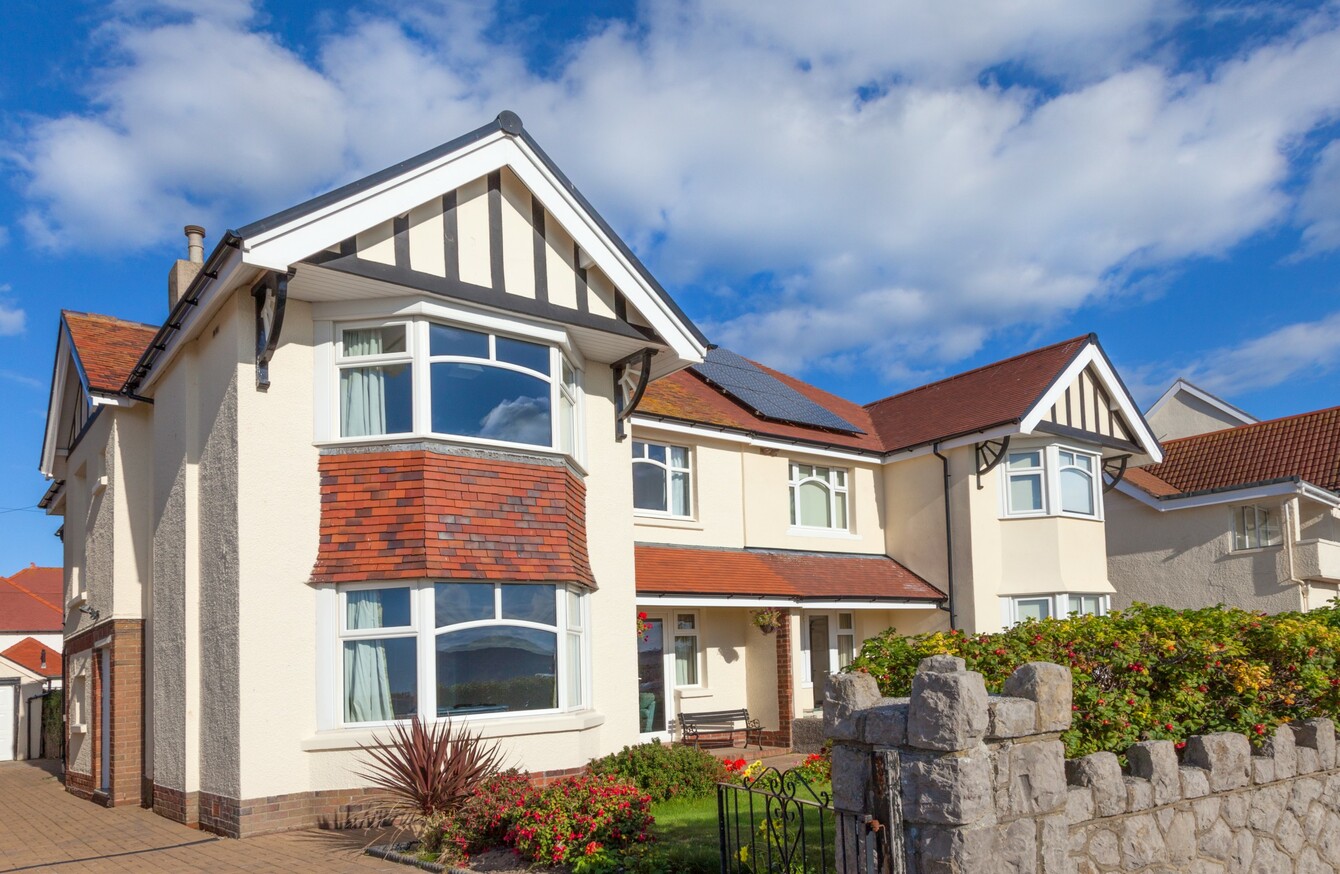 Image: Shutterstock/Ewelina Wachala
Image: Shutterstock/Ewelina Wachala
'BUY THE WORST house in the best location' is frequent advice from those who know their way around the property market. But how do you discern the best location if you aren't already local to the area? 
An online property listing might reveal quite a lot about a property, from the state of the downstairs loo and the layout of the bedrooms on the first floor. But it can't tell you one key element you might want to know before you put an offer in: what is the area like? 
We asked surveyor Adrianna Hegarty SCSI, owner of Hegarty Properties for her expertise in finding the best street or area to buy in. Spoiler alert: you might have to do a little detective work to find out just what your potential new neighbourhood is like. 
1. Go beyond Google Maps and do a drive-by
While Google Maps is a useful tool to get a quick glimpse of the area, Hegarty reminded potential buyers not to rely solely on Google Maps for a clear understanding of the location of the property you're eyeing. She often has potential buyers arrive at viewings, only to express surprise at the physical location of the property, either in relation to amenities or main roads. 
Before setting up viewings, she suggested:
Print off all the brochures and do your drive-bys. Drive into estates, drive by properties to educate yourself on where the property is situated.
This will save you time arranging viewings if you can decide whether you're actually interested in living in that location. 
2. Suss out local public transportation
If you'll be commuting to work, easy access to public transportation is a factor, and can have a bearing on the street you've found. 
When the property is in close proximity to a Dart or commuter rail station, that's a good indication of a street with a lot of professionals who also commute. Likewise, if it's a long walk to public transport, that could affect your experience living there.
But different demographics have different needs, Hegarty explained, "For an older person looking for a house, they'd typically like to be beside a shop or to be able to walk to church or a post office."
3. Check with county council planning permission
Looking ahead to the future can help you get an understanding of how the street could change in the coming years. Hegarty recommended,
You should always check in with the local county council development plan to see if there's an empty space behind the garden or a field. You want to find out what's the future plan for it, and whether it is zoned for development.
If an apartment block is being built, that could greatly affect the traffic and parking in the area. You can check this information online before you arrange a viewing – or afterward if you decide you're quite interested in the property. 
4. Look for car parking at the weekend
The amount of parking in the area of the house you're viewing isn't usually one of the first considerations when eyeing homes, but it's something that will likely matter to you quite a bit when it's lashing rain, or you have a toddler and a few bags of groceries in tow.
If you're a one-car family and the property has one car space, you can probably leave this off your to-do list. But if you have more cars than the property has spaces, on street parking is what you'll need to investigate. Hegarty suggested, "Check out the street, you want to know if you're going to be stuck and won't get a space outside your house." 
Newer homes usually have parking allocated, but older terraced houses typically don't, and you might not want to be circling the estate looking for parking at the end of a long day. 
Evenings and weekends are when you need to visit a property to ascertain whether there is enough parking – if there isn't enough designated parking at the property. 
5. Chat with neighbours for their take
If you return at the weekend to get a sense of the neighbourhood, you might be able to strike up a conversation with a neighbour who can give you the inside scoop on the area and whether they like living there.
I'd do it quite discreetly. Walk along the road, someone might be outside doing something and I would ask how they like living there. Just explain that you're looking at a house on the road and would like to know about the neighbourhood.
A conversation with someone who intimately knows the street might reveal details even the estate agent couldn't tell you. 
6. Assess the traffic during peak times
If your commute involves driving every day, traffic is probably high on your list of concerns; it can quickly suck precious time out of your day.
Before putting an offer on a house, you want to find out what the traffic is like getting into and out of the estate to get to main roads during peak times.
Grab a coffee and take a drive to the property you're interested in around 7am or between 5pm and 6pm to assess the traffic situation during rush hour. This will help give you a sense of what your commute might involve if you were to move into this new area. 
7. Survey your colleagues for added info
Your co-workers and acquaintances could be a big asset in this area of your property search. "If you're working in a big company, then speak to people in your office," Hegarty suggested. You might just find a colleague who has knowledge of the area you're looking to buy in. She recommended, "Ask them, how do you find the commute, what's the traffic like."
The more you can find out about your potential new area before you move in, the smoother the process will be. You can even get a feel for an area with our neighbourhood guides on Daft.ie.
Find out how much you could borrow and what your repayments would be with the handy KBC mortgage calculator.

Find your nearest KBC hub or chat to us today.
Lending Criteria, Terms & Conditions Apply. Security and Insurance are required. The maximum mortgage balance is 90% of the property value. Max loan amount will typically not exceed 3.5 times an individual's gross annual income. KBC Bank Ireland plc is regulated by the Central Bank of Ireland.
#Open journalism
No news is bad news
Support The Journal
Your contributions will help us continue to deliver the stories that are important to you
Support us now