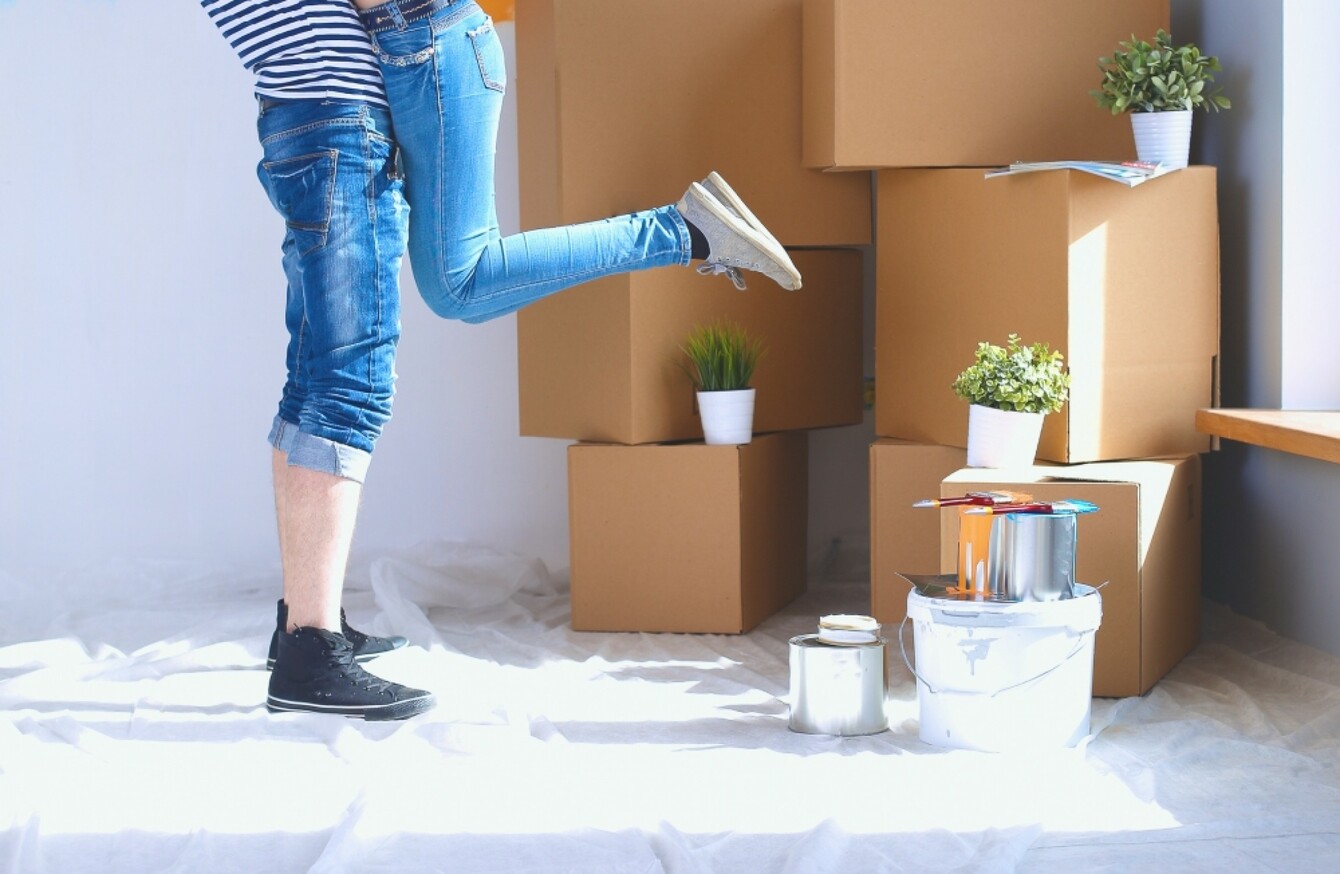 Image: Shutterstock
Image: Shutterstock
EAGERLY AWAITING NEWS of your mortgage application, or just starting to have a little gawk at what's available in your dream neighbourhood on Daft? Either way, it's worth knowing how to get approval in principle as quickly as possible.
"The more detail and documentation you can bring to your first meeting the better", shares Conor McGowan, head of mortgages at KBC. If you do have all this in order and your finances check out, McGowan says that it will usually only take one visit to get your mortgage. "We approve 90% of what comes into us, as long as it meets our criteria."
That said, there are common mistakes that can cause delays – the number one being not having your documents in order. Here he shares how to get approval in principle with minimal stress so you can start house-hunting.
1. Check the bank/lender's website for what to bring
When it comes to getting your documentation in order, you can either walk in and discuss exactly what you'll need with your mortgage advisor, or check your lender or bank's website for what to bring. "The paperwork they'll need may include things like bank statements, savings records, your P60 and salary slips", explains McGowan.
"If you go in with everything ready, it should only take a few days – it's quite quick" says McGowan. According to him, what tends to slow down the process is missing documentation or incomplete application forms. Once your documentation is received, it will be sent through to the credit department to ensure everything is in order and that you can afford what you have requested.
2. Start gathering your documents as soon as possible
Have a meeting scheduled with your mortgage advisor? What you should bring will depend on how far along you are in your mortgage journey, but know that gathering it all can definitely take time, says McGowan:
It will speed things up to have things like evidence of six months of savings and your Employee Status Form (ESF), which may take time to get back from HR.
3. Be honest about your financial situation 
A lot of getting mortgage approval quickly is "about showing affordability", says McGowan. You'll need to explain to your advisor things like what your job is, how much do you earn, where you're living and whether you're paying rent, along with your saving and spending habits. "We want to get an overall view of your financial health."
McGowan advises to "tell them everything about your incomings and outgoings and they'll tell you exactly what they need to process your application." He adds: "Things happen quite quickly once you have those in order." Sometimes if there is debt outstanding (for example on a car loan that clearly makes your mortgage unaffordable), they will suggest you come back once it's cleared.
4. Have an idea of what you want to buy (and how)
An important part of the conversation you'll have with your lender is about what kind of property you think you'll buy. Essentially, you'll need to outline how much you think you need to borrow and the bank needs to see if they can match that for you. You may need at this stage to set particular goals before the next stage, such as clearing debt.
The type of property you want to buy is important here if you're after a fixer-upper:
You'll need to have a conversation about what work needs to be done on top of the purchase price of the property. That needs to fit in with your affordability – you need to show that you can afford both.
5. Don't quite have the 10%? Show how you'll gather the rest
It will hopefully come as no surprise that first time buyers need to save a 10% deposit – if you aren't quite there yet, you will need to outline how you will get there. "You may be waiting on a gift from a parent or for time to save a little more." Your meeting with your advisor will put timelines on this, to ensure everything is in place. This may include getting a gift letter confirmation to show you are going to get that figure from a relative.
6. Find out the specifics about your mortgage
These initial meetings should also be used as an opportunity for you to find out everything you'd like to know about your mortgage. McGowan shares how you need to "set out what you want to do, and make sure that your goals are aligned to what the bank would offer". He explains:
Ask about how much it will cost every month. Ask can you put it on a fixed rate or a variable rate or both. If you have variable income (bonuses or commission), can you pay it quicker and what does that mean? Are there any types of property they don't lend for? 
This information will put you in the best possible situation to ensure you're getting the mortgage that suits you best.
"Assuming that you have all your documentation and can demonstrate affordability, you should be able to start shopping for your dream home," says McGowan.
Find out how much you could borrow and what your repayments would be with the handy KBC mortgage calculator.
Find your nearest KBC hub or chat to us today.
Lending Criteria, Terms & Conditions Apply. Security and Insurance are required. The maximum mortgage balance is 90% of the property value. Max loan amount will typically not exceed 3.5 times an individual's gross annual income. KBC Bank Ireland plc is regulated by the Central Bank of Ireland.