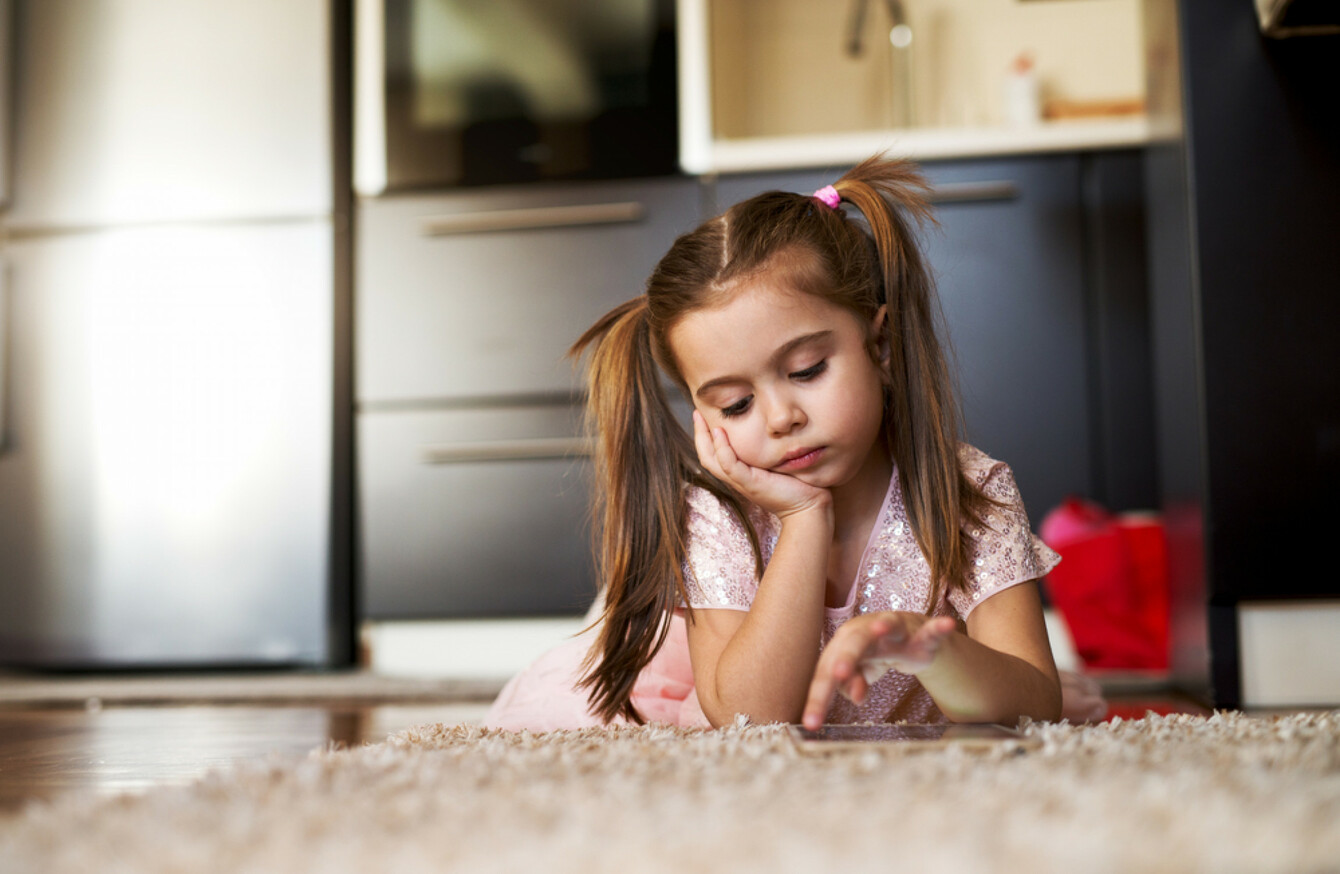 Image: Shutterstock/Dusan Petkovic
Image: Shutterstock/Dusan Petkovic
WHEN YOU HAVE small children at home, the dark, freezing winter months that form the beginning of the year can seem interminable. 
The thought of keeping small kids engaged without plugging them into screens through the chilly days of January, February (and let's face it, March) can panic even the most seasoned parents. 
If you're facing down the late January slump with a serious dose of trepidation, bookmark these ideas from your fellow parents. File them away for a cold Wednesday in the near future at 4pm when it's pouring rain and your kids are starting to go stir crazy… 
1. Family drawing time
Grab a roll of inexpensive craft paper and washable markers for an easy activity that the whole family can enjoy before dinner any evening. Tara, mama to three little ones, says the combination provides a relaxing activity to unwind as a family on dark winter evenings. 
2. Schedule just a little fresh air time
Mum Clíona says her rule is "one hour a day outside, every day," and claims it helps kids stave off sickness and boredom when they get back inside as well. Give it a go next time you reach the end of your activities list.
3. Or plan outside time in the morning
"More walks first thing, up and out!" is mum Thomasina's plan for getting through the cold winter months. Getting out of the house when the day is bright means the pre-dinner hours won't feel quite so claustrophobic.
4. Find an indoor trampoline gym
Parents with school-age kids know that toddlers aren't the only ones who struggle with the cold, dark and often wet evenings. If your child is over the age of five, try an indoor trampoline gym, like Jump Zone, says mum Sue, who signs up for the treat as something for everyone to look forward to in the winter months. 
5. Dance parties
If you're feeling a bit sorry for yourself as a parent in such a chilly spot, consider this: you don't live in Alaska, where it's currently so far below zero your eyelashes might freeze just thinking about it. Alaskan mum Sydney has a suggestion for us weather wimps… dance parties. She says books and indoor sports got her through her childhood in the mostly dark winters, but with her toddler son she banks on late afternoon dance sessions. 
6. Instagram inspiration
If you're a toddler parent and spend any time on Instagram, you're missing a trick if you're not engaging with the many activity inspiration accounts out there. A favourite of mine is Susie Allison's @busytoddler account. Her ideas for keeping small children occupied, engaged and learning are unmatched – and very inexpensive.
7. Build a sensory box
Taking a page from the @busytoddler handbook, invest in a low plastic tub and commence a daily sensory bin activity that's sure to keep kids aged 2 – 5 occupied for longer than an episode of Peppa Pig. It's definitely a winner in my house.
Fancy two nights of chill (and dinner!) at the Radisson Blu Hotel & Spa Limerick? Enter here – and don't forget to subscribe to our Family Newsletter for more updates!