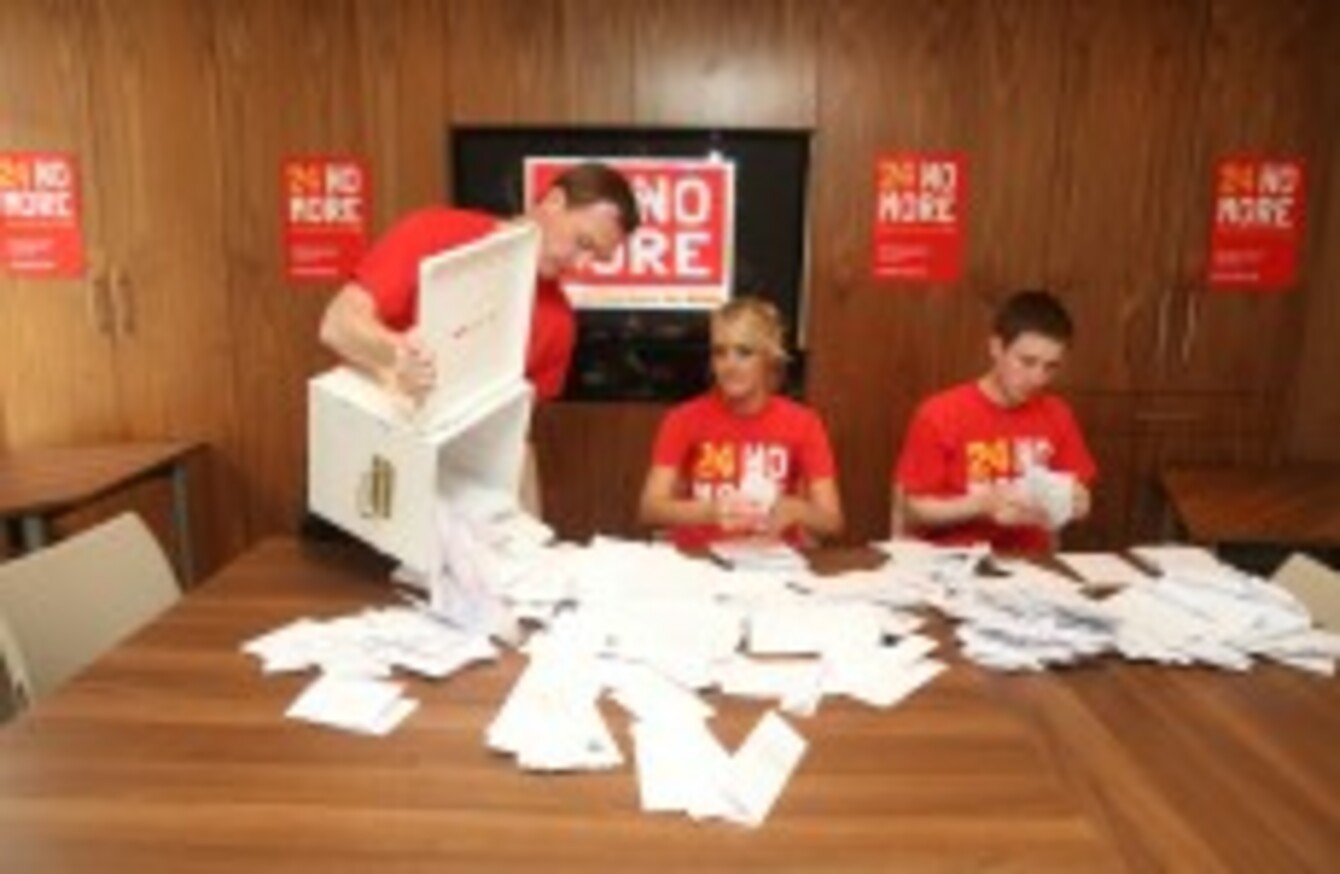 HOSPITAL DOCTORS WILL go on strike on Tuesday, a move that has disappointed the Health Service Executive (HSE).
The IMO refused an invitation to attend more LRC talks earlier today.
In a statement this evening, the HSE described the industrial action as "completely avoidable" and urged for the IMO to re-ballot its NCHD (non-consultant hospital doctor) members.
The agency said the action should be "immediately deferred" so union members could vote on its latest proposals, adding that the strike will have "serious patient care and ethical implications".
The HSE believes it has dealt with all but one of the issues raised by the hospital doctors in ensuring that their shifts will not exceed 24 hours from the end of next month and that it will comply with an EU directive on working hours by the end of next year.
"The only outstanding matter is a claim by the IMO that NCHDs should receive an additional payment/paid leave, to the order of 2.5 times the standard rate, as a sanction for hospitals that do not comply with the measures," the statement continued.
The HSE is proposing an alternative measure that involves a financial sanction against the hospital in cases of non-compliance.
"The request for additional payment to NCHDs is a cost-increasing claim and prohibited under the terms of the Haddington Road Agreement and one HSE management has absolutely no discretion to negotiate," said National Director for Human Resources Barry O'Brien. "The HSE and the IMO are both signatories to the agreement, both parties are required to be fully compliant with public pay policy."
The IMO, however, has said that if the HSE sticks to its promises to end 24-hour shifts then there will be no extra money required.
The doctors will go on strike for 24 hours on Tuesday, 8 October.
The HSE said it will make its proposals public on its website this evening.