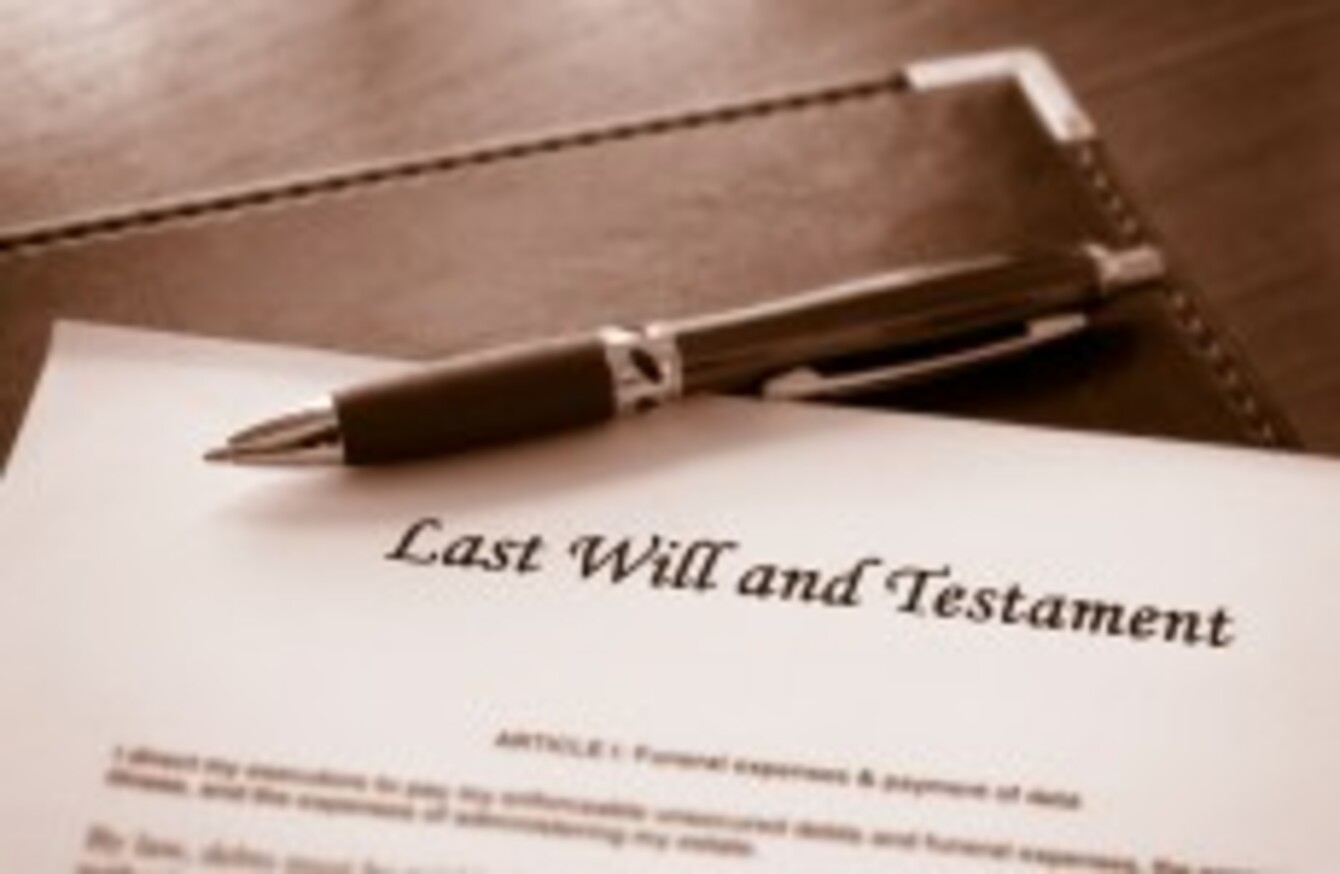 Image: Shutterstock/zimmytws
Image: Shutterstock/zimmytws
AN IRISH WOMAN born Marie Hilton is the last remaining heir to an estate worth at least €700,000 and she might not even know it.
Finders International, who help unite heirs with money owed to them, have been trying to track down the woman born on May 17, 1943 in North Dublin.
Padraic Grennan from Finders International told Today FM's Anton Savage Show, "A man by the name of Michael P O'Hanlon passed away in Southhampton in 2008. We were working away on the case but came to a dead end, until recently."
Marie Hilton is the last remaining heir to the estate of her half-brother and it's understood that she could living in Co Louth.
Marie was one of three children born to Phyllis Veronica Hilton from Dublin's Mountjoy Square. Phyllis was born in 1924 and died in 1979. She had three children by different fathers and gave them up for adoption.
Marie's younger sister, Phyllis Junior, married a man called Patrick O Driscoll from Ballyfermot. He remembers travelling to Drogheda about 10-15 years ago with his wife to meet her sister Marie.
Phyllis Junior has since passed away, as did her brother Michael P O'Hanlon, who owned the estate to which Marie Hilton is the last remaining heir. Grennan said:
We have reason to believe that Marie is living in either the Drogheda or Dundalk area. We don't know if she is still alive, we don't know if she goes under the name Marie Hilton or an adoptive surname, she might have married, but we can't find a marriage certificate.
He added that if Marie has since passed away, she could have children who would be entitled to inherit the estate.
Grennan said there are hundreds of unclaimed estates in the UK which are waiting to be inherited by Irish relatives.
 We have our own website called unclaimedestates.ie which has almost 600 cases of people of Irish origin who have passed away in the UK and have left behind estates.
"There is a search engine on it and you can see if any of your distant relatives who have moved to the UK are on it."
If you know of a Marie Hilton, or who was born Marie Hilton, daughter of a Phyllis Veronica Hilton, half-sibling to Phyllis Hilton and Michael P O'Hanlon, quite possibly living in the Drogheda area, contact Finders International on 01 6917252 or via the Finders International website.