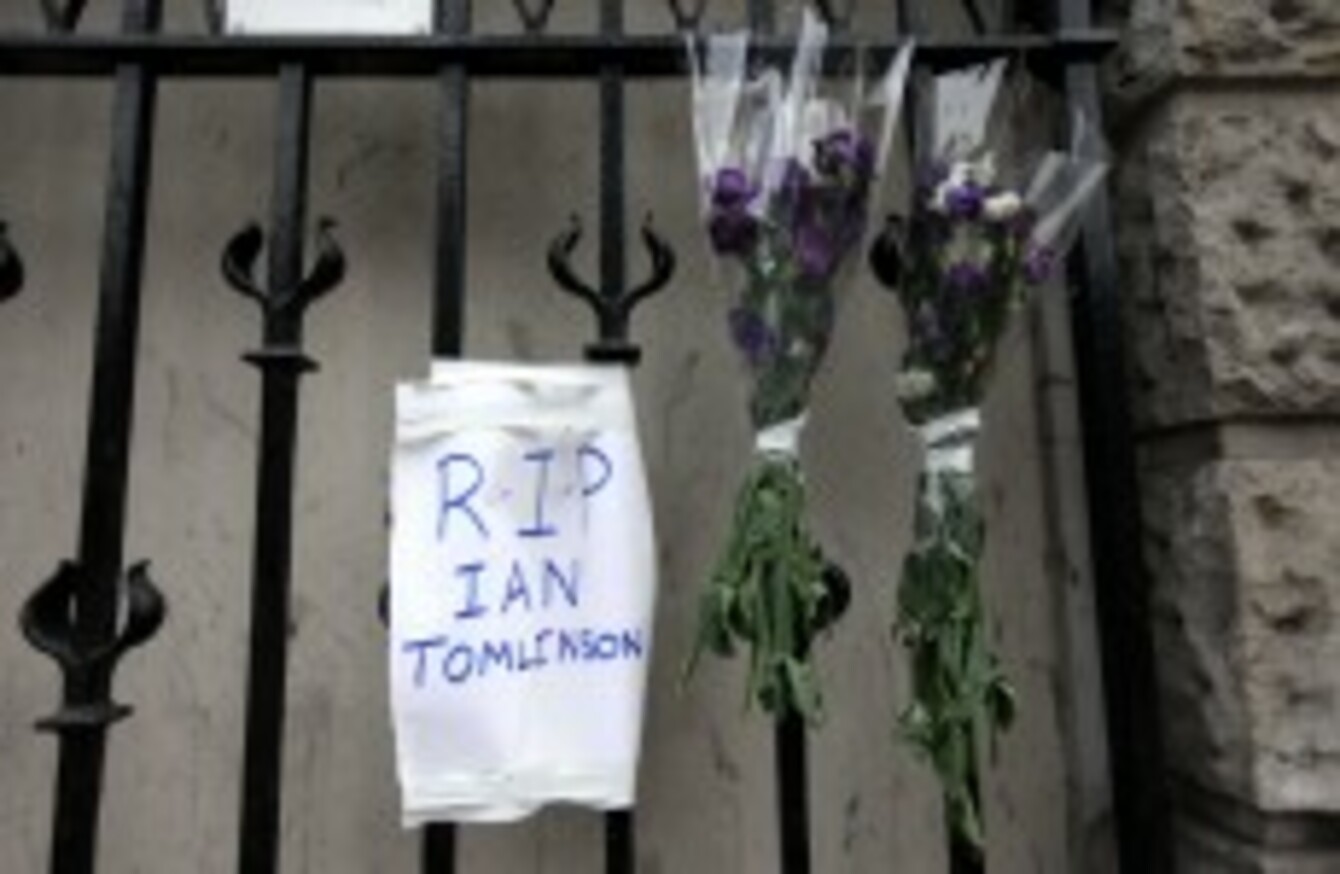 Image: jeff moore/Jeff Moore/Empics Entertainment
Image: jeff moore/Jeff Moore/Empics Entertainment
BRITISH POLICE HAVE apologised to relatives of a man who died after being pushed to the ground during protests against the G20 summit in London in 2009, and confirmed a settlement had been reached with his family.
Ian Tomlinson, 47, was hit with a baton and shoved by a riot policeman and later collapsed and died. His widow Julia Tomlinson said the apology and settlement — the amount of which has not been disclosed — was "as close as we are going to get to justice".
Tomlinson's fatal encounter with riot policeman Simon Harwood was filmed by a US hedge fund manager, who passed the footage to the Guardian newspaper.
It showed Tomlinson — who had a history of alcoholism and was estranged from his family — walking away from a group of police officers, and falling to the ground after he was hit and shoved by Harwood.
Harwood was sacked last year after being found guilty of gross misconduct.
The Metropolitan Police's Deputy Assistant Commissioner Maxine de Brunner said she took "full responsibility" for Harwood's actions which "fell far below the standard we expect from our officers".
She said she accepted the finding of an inquest that Tomlinson was unlawfully killed: "As the jury found, at the time of the strike and push Mr Tomlinson was walking away from the police line… He posed no threat.'"
"Today, I apologise unreservedly for Simon Harwood's use of excessive and unlawful force, which caused Mr Tomlinson's death, and for the suffering and distress caused to his family as a result."