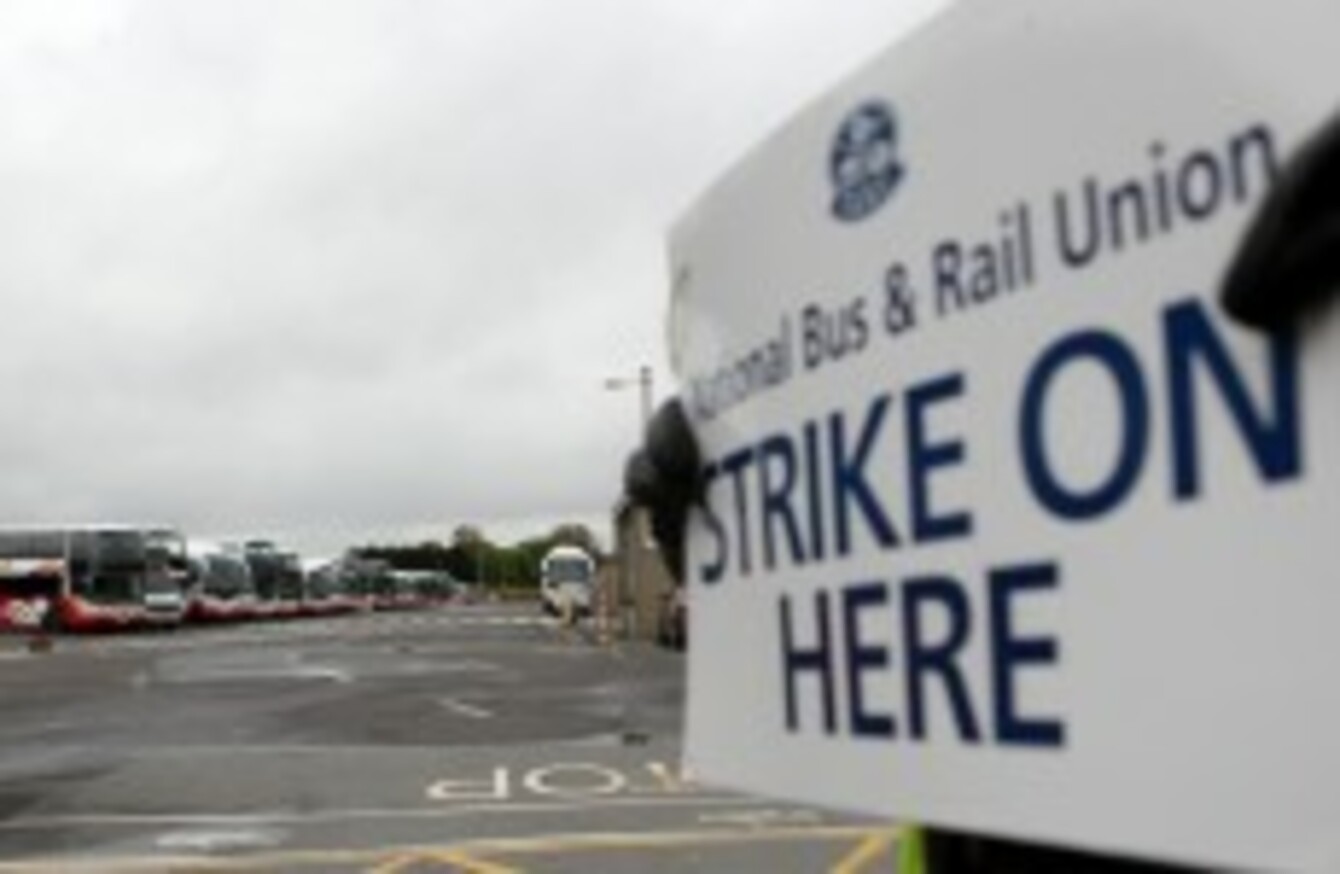 Image: Photocall Ireland!
Image: Photocall Ireland!
EMPLOYERS' GROUP IBEC has urged the government to reform current labour laws to ensure strike actions do not disrupt essential public services.
The calls for changes to union ballot rules come in the midst of a Bus Éireann workers' strike which impacted up to 80,000 commuters and cost the firm about €500,000.
Ahead of its Annual Employment Law Conference in Clontarf today, the group said it wants to protect key services such as public transport, health and education during industrial disputes.
It believes new legal provisions could guarantee the delivery of services while giving more time to resolve rows.
"Disputes are best resolved through negotiation, not in court or on the picket line," said director Brendan McGinty.
"It is time to reform our laws in respect of union ballots so that once a ballot result has been announced, and a strike called, unions and employers still have time to negotiate a resolution. The notice period for industrial action should increase from seven to 14 days after the ballot takes place."
IBEC also wants the government to consider a no-strike policy in essential services that are "strategically important to the running of the country"; a proportionality test to ensure that industrial action is "legitimate, appropriate and not excessive"; and legal sanctions where the correct provisions are not adhered to by unions.
Siptu are balloting workers at Dublin Bus and Irish Rail today to see if they want to join their colleagues at the CIE group in a strike of solidarity.