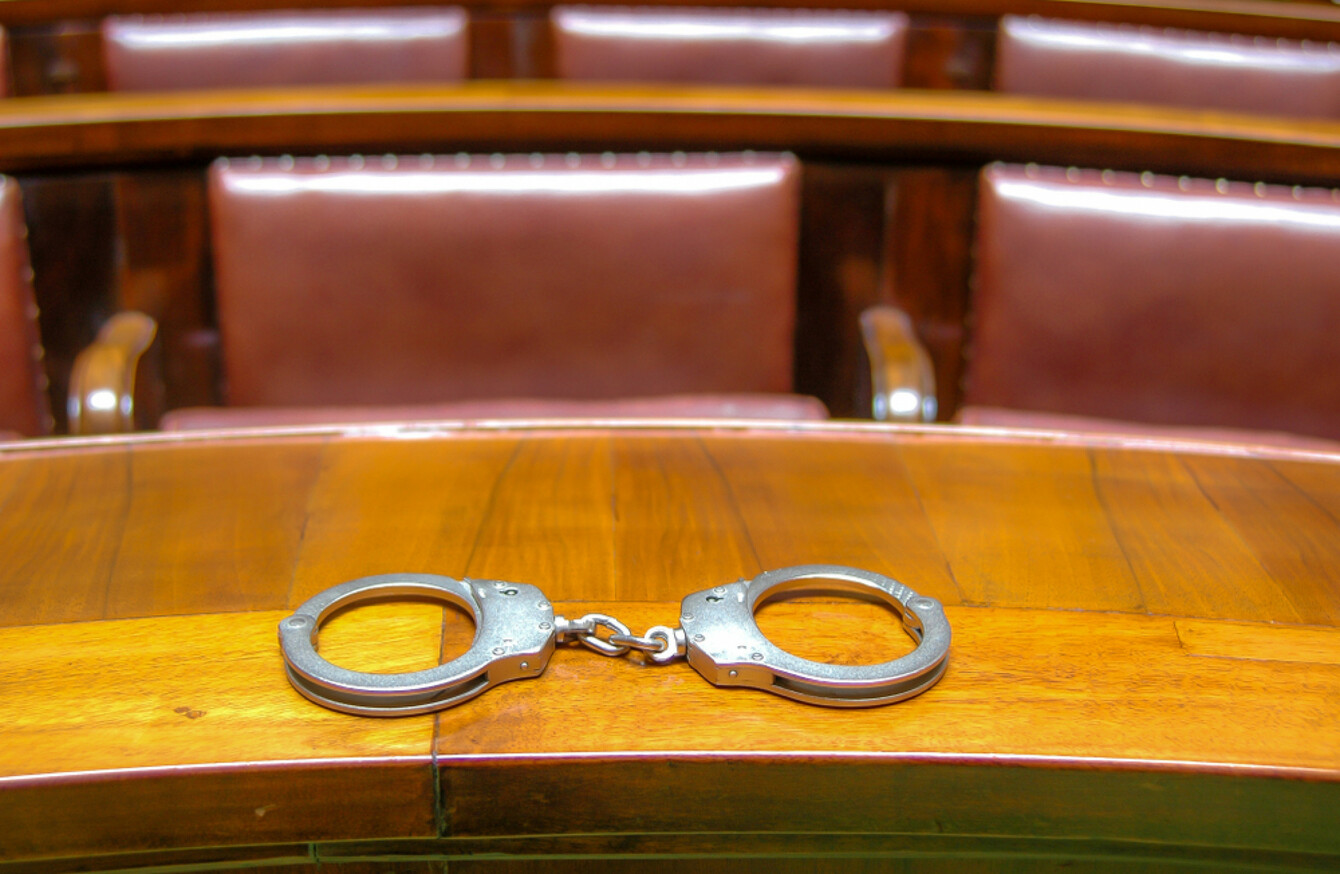 Image: Shutterstock
Image: Shutterstock
ICELAND'S PARLIAMENT RECENTLY passed a landmark bill, which makes sexual relations with a person illegal unless you have their explicit consent.
Under the new law, consent must be clearly and voluntarily expressed.
It represents a shift in the country's legislation, as it places the consent burden on the accused – rather than the court focusing on whether the victim said 'no' or tried to fight back, the accused will have to prove the other person consented.
The legislation passed unanimously in the parliament on 23 March now states that:
Any person who has sexual intercourse or other sexual relations with a person without his or her consent shall be guilty of rape and shall be imprisoned for a minimum of one year and a maximum of 16 years.
Consent is considered present if it is expressed by free will. Consent is not considered present if violence, threats, or other unlawful coercion is used. 'Violence' here refers to the deprivation of independence by means of confinement, drugs, or other comparable means.
It is also considered rape and shall result in the same punishment as specified in the first paragraph of this Article to employ false pretences or utilize a persons's lack of understanding concerning circumstances, or exploit a person's psychiatric disorder or other mental handicap in order to have sexual intercourse or other sexual relations with him or her, or the fact that, for other reasons, he or she is not in a condition to be able to resist the action or to understand its significance.
Jón Steindór Valdmarsson, an opposition MP in Iceland's Reform party, proposed the legislative change. His party only has four seats in the parliament, but his bill received overwhelming support.
He told TheJournal.ie it is an important amendment to Icelandic law as it makes it "clear and explicit that sexual intercourse or other sexual relations with a person without his or her consent is rape".
"I believe this change will have significant impact and is an important step in reducing sex-related violence against women."
Sweden is also proposing a radical change of its laws around consent. The government has proposed the introduction of two new offences, 'negligent rape' and 'negligent sexual abuse', with a maximum prison sentence of four years.
"The negligence aspect focuses on the fact that the other person did not participate voluntarily. This means that it will be possible to convict more people of abuse than at present, for example, when someone should be aware of the risk that the other person is not participating voluntarily but still engages in a sexual act with that person," the Swedish government said in December last year.
"It sends out the message that everyone is entitled to control their own sexual engagement and no one can be entitled to have sex with another person under any circumstances without her consent expressed by free will."
It is proposed that the legislative amendments enter into force on 1 July this year.
Burden of proof
Following the public interest and commentary after the Belfast rape trial last month, Minister for Justice Charlie Flanagan launched a review of the legal protection offered to complainants in sexual assault cases.
The Department of Justice said legal representation for victims is one issue that will be examined as part of this review.
"Among the other issues that will be examined are the existing legislation, maintaining the integrity of the trial process in Irish law, what offences might be covered and within what legal aid framework it might be provided," a spokesperson said.
Chief executive of the Dublin Rape Crisis Centre Noeline Blackwell said the inclusion of legal representation for complainants in rape cases is welcome, as it will provide a more equal opportunity for both sides where consent is contested.
However, she said she hopes the Minister will also take the opportunity with this review to look at legislative changes and initiatives other countries, like Iceland, have introduced to tackle levels of sexual assault.
"This would be shifting the onus of proof and that is quite the stretch for our system as it stands right now," she said of the Icelandic law.
"Shifting the onus from the prosecution to prove beyond a reasonable doubt that the complainant did not consent to putting the burden on the person accused to prove they got consent.
"That would be a very big step for our common law system to take. Here a person is innocent until proven guilty, in the Icelandic legislation, it moves more towards guilty until proven innocent."
Blackwell said this would be an "enormous" change to Ireland's criminal law and could raise constitutional questions.
"But in the review, it's worth looking at – this is where we could go. Is there a middle ground?"
Consent in Ireland
Last year, the Irish government inserted a specific definition of consent into criminal law.
It states that a person consents to a sexual act if he or she freely and voluntarily agrees to engage in that act.
Under the definition, a person does not consent if they:
Permit the act to take place because of the application of force, or a threat;
Are asleep or unconscious;
Are incapable of consenting because of alcohol or drugs;
Are suffering from a physical disability which prevents them from communicating consent;
Are mistaken as to the identity of the other person;
Are unlawfully detained at the time.
This definition, according to Blackwell, does not go far enough and often does not stand up in court because of perceived grey areas around consent.
"The thing we keep saying is if there is a grey area, don't do it. If you can't be sure consent is freely given, don't do it. But of course it does happen. That's the problem where there is a conflict of evidence.
It comes down to that in rape cases where there is a question – the accused says the complainant did consent, the complainant says they didn't. That's why it's important for both sides to have their own legal representation, so they can both produce evidence.
In our system, if the accused can plant reasonably doubt in the mind of the jury that either the complainant consented or that the accused could not know they didn't consent, the jury must acquit.
Trauma
Another initiative that has been suggested is a specialised court to deal only with sexual offences, like the model in the South African justice system.
These courts are staffed by specially trained individuals and studies have found significantly higher conviction rates compared to those delivered by non-specialist courts.
#Open journalism No news is bad news Support The Journal

Your contributions will help us continue to deliver the stories that are important to you

Support us now
A report by the European Parliament noted that these courts "assist victim-survivors of rape by reducing their trauma, including the potential secondary trauma of the criminal justice process, and help to prevent rape by making it more likely that rapists will be convicted and held to account".
Blackwell said that while it is worth looking at, an entirely separate court may not be necessary in Ireland, which has comparatively much lower rates of rape than South Africa.
One aspect of these courts that Ireland's system could take stock of, however, is the education of the legal profession – including judges – and of juries about the realities of sexual assault.
This could easily be introduced if complainants had their own legal counsel, she said, as they could call expert witnesses to speak about the impact of this crime on victims.
"We need them in court to talk about how people are traumatised, to give evidence as a matter of science and fact and law that remembrance is affected by trauma – this is a fact. This kind of evidence is not heard in every single sexual violence case," Blackwell said.
"In every case of whiplash, for example, medical evidence is produced. It strikes me as more and more odd that we don't allow it in all cases of sexual assault or domestic violence.
"That's all up for discussion now. What I know from people who go to court who we deal with is that with the current system they feel utterly isolated."