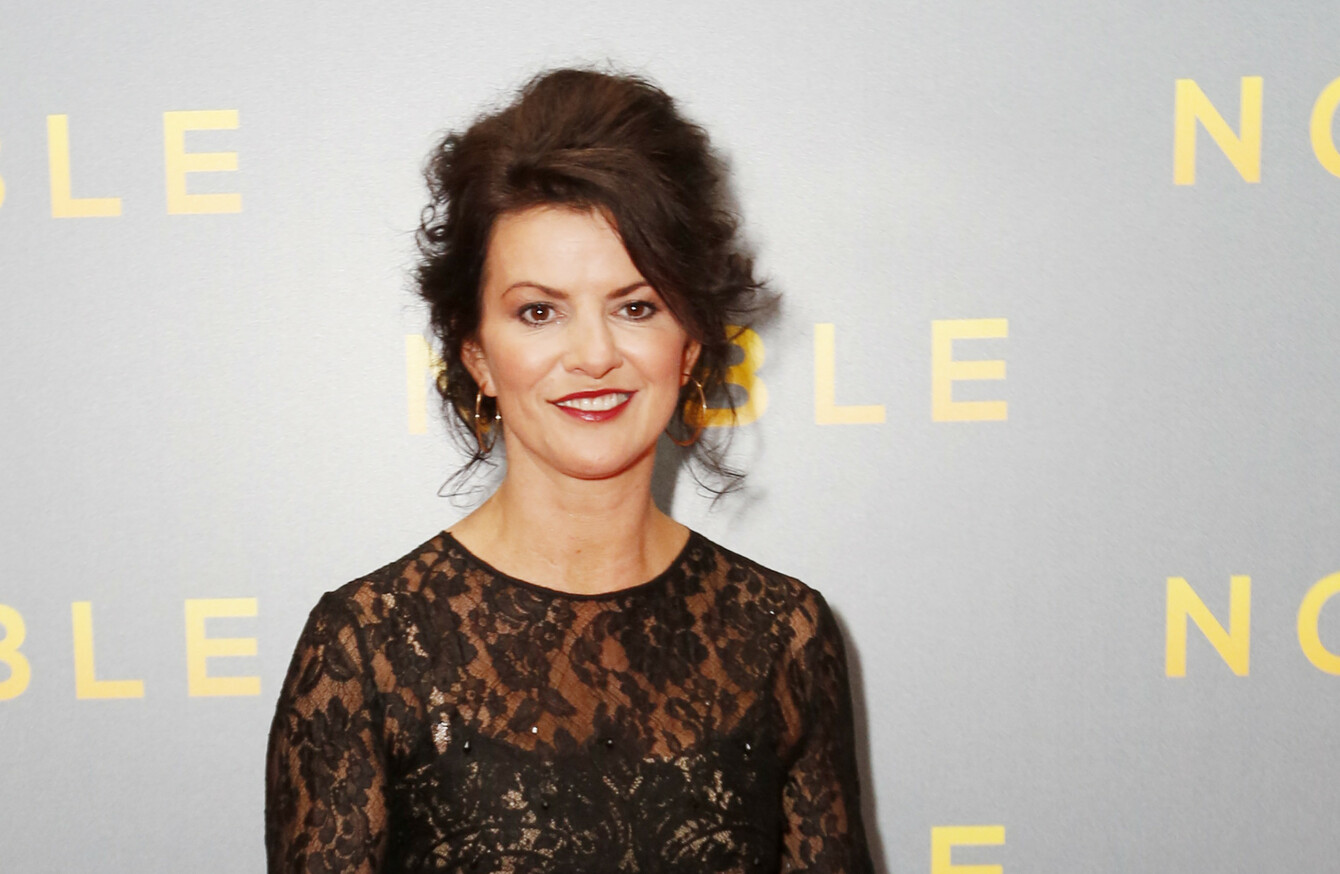 Deirdre O'Kane
Image: Sasko Lazarov/Photocall Ireland
Deirdre O'Kane
Image: Sasko Lazarov/Photocall Ireland
THE HOST OF this year's Irish Film and Television Academy awards (IFTAs), Deirdre O'Kane, has said she's open to wearing black in solidarity with women against sexual misconduct in the film world.
At last weekend's Golden Globe awards, female actors wore black to show they were part of the Time's Up movement. It was set up by women in Hollywood, and is about showing that "the clock has run out on sexual assault, harassment and inequality in the workplace".
Yesterday, the nominees for the IFTAs were announced in Dublin city centre. At the event, when we asked O'Kane about the Time's Up movement, she said: "I'm very excited by it and I loved how they marked it at the Globes. I think it's an amazing moment for women.
"And despite the heavy side of things, we've got to remember the bigger picture is a really positive picture for women. This is the moment to say 'we've had enough now – can we just be recognised for what we do', and so ultimately it's exciting."
Asked would there be any wearing black at the IFTAs, O'Kane said:
I haven't had any discussions about that, but now that you say it, I'd be up for it. I wear black 24/7 so it would suit me down to the ground.
O'Kane said that the IFTAs are important for showcasing the Irish talent that's out there. "When you make fantastic films like Cardboard Gangsters, some of them do translate to Oscars and Baftas but not always and still they're fantastic and have to be recognised. So you've got to recognise your own industry."
Game of Thrones actor Liam Cunningham said that that he's seen a "good sea change" regarding sexual harassment in the industry, but whether such a change will take place in Ireland is up to "the people who have either stories to tell or who feel they have been under pressure from people here".
"There isn't that many powerful people here, it's much more of a community thing, it's a smaller thing, but it's in everything. I think the reason the entertainment industry is [focused on is because] everyone knows the faces involved," he said.
It's happening everywhere, it's happening in politics, business … so the sooner this gets sorted and we get on a level playing field, that's when it's going to be over.
Áine Moriarty, chief executive of the IFTA, said that the issue of wearing black in solidarity "hasn't come up". "If it comes up we will obviously discuss it," she told TheJournal.ie.
"We will always work with whatever is [brought up]. We have a great membership so whatever people feel is appropriate… We are looking forward to a great evening and a great night of celebration."
"It's about the work I think in Ireland – we are lucky, it's small community of people. We are quite a positive nation as well. That comes across in the night as well."
The IFTA awards will take place at the Round Room at the Mansion House on Thursday, 15 February.