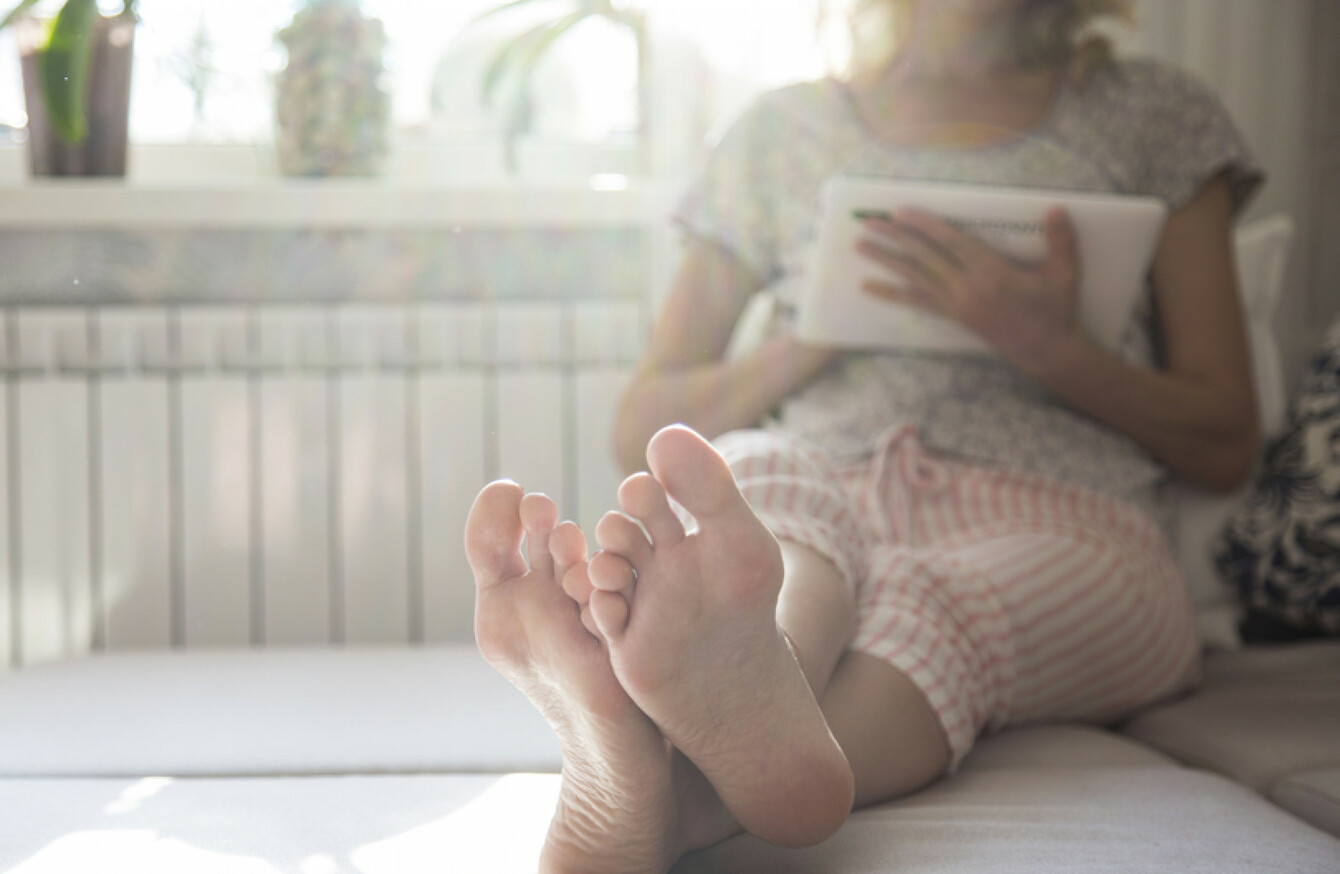 Image: Shutterstock/Kristina Vykhor
Image: Shutterstock/Kristina Vykhor
I HAVE THREE children between one and ten. Unsurprisingly, time without them is limited – as is time alone with my other half.
When asked recently if I wanted to bring our kids to a friend's wedding, I immediately declined. As I saw it, the wedding was a rare chance for myself and my partner to recharge our batteries.
It was also an opportunity for us to reconnect as a couple and catch up with friends without our usual supervision duties.
Of course, even knowing all of that, the mammy guilt set in within seconds, and I immediately found myself second-guessing my decision.
Before I beat myself up too much, I ask Leona Monaghan, founder of 2live Psychotherapy, for her professional take on the topic – and for some reassurance, too.
Me-time is good for you – and for your family too
"Parents are bending over backwards to keep up with their children's lives and in return have no life of their own," was her first response.
"They have no time to nourish themselves or their relationship with their partner and eventually their system and the family system can end up at risk."
Parenting is a 24-hour job with no lunch breaks, no sick days and no annual leave, so it is vital that we take a break occasionally. And when I said 'break,' I mean something more than a solo toilet trip.
Us parents have read all the literature. We know that spending time with our children helps to create a stronger parent-child bond. It helps their cognitive development, it gives them a sense of security and a sense of stability – but surely time away from our kids is equally important?
Take any opportunity you can
"I went to Spain for a weekend with my friends recently and it was a tonic," author and fellow mum Andrea Mara tells me.
We were on the beach, marvelling at how strange it was that we didn't have to rub suncream on children. We only had to look after ourselves.
Blogger Sandra Power feels the same. "I am a big believer in trying to get a bit of time away from the kids, for everyone's sake, and sanity," she says.
"It's not always easy, so you take any opportunity. After a really rough day with the three-year-old last week, I threw him at my husband when he came in from work and declared that I was off to a supermarket customer evening for a break. My friend and I ended up in the grocery aisles drinking Prosecco!"
When every second of your day is devoted to others; in work, as a parent, as a partner, it's easy to forget your own needs. Time without children allows you to reset, to remember who you are and to feel like yourself again.
If all else fails, write it in the calendar
Leona even advocates for alloting certain parts of your week as me-time:
Where possible, time away should be scheduled in weekly and even daily. It allows you to turn off entirely from the responsibilities of parenting.
#Open journalism No news is bad news Support The Journal

Your contributions will help us continue to deliver the stories that are important to you

Support us now
It's not just parents who can benefit from a bit of independent time. Children can learn and develop a lot from a few hours away from mammy and daddy, be it on a playdate, with relatives or somewhere else.
A simple change of guardian and a change of scenery can encourage independent thinking, giving children new perspectives on the world around them. Plus, a break from the norm helps your little ones to see you as people, as more than just Mammy or Daddy.
To help me stave off some of the mammy guilt, I asked my two older kids what they liked about time away from their mum and dad. "It gives us a break from the rules at home," one told me.
"We get to spend time with other people like our nana," said the other.
That's good enough for me. The bottom line here is we need to ditch the guilt and put ourselves first occasionally. It doesn't make us selfish parents, it makes us human. Leona agrees:
"Being able to relax is a skill set we need to teach children, and so parents should lead by example. If mum and dad can't relax, kids will never learn to nourish themselves that way either."
Jenny Sherlock is an Irish mum of three who blogs regularly over at Seriously Mammy.
Want to win a hamper of Alpro goodies? Enter here – and don't forget to like TheJournal.ie's Family Magazine on Facebook and Twitter!