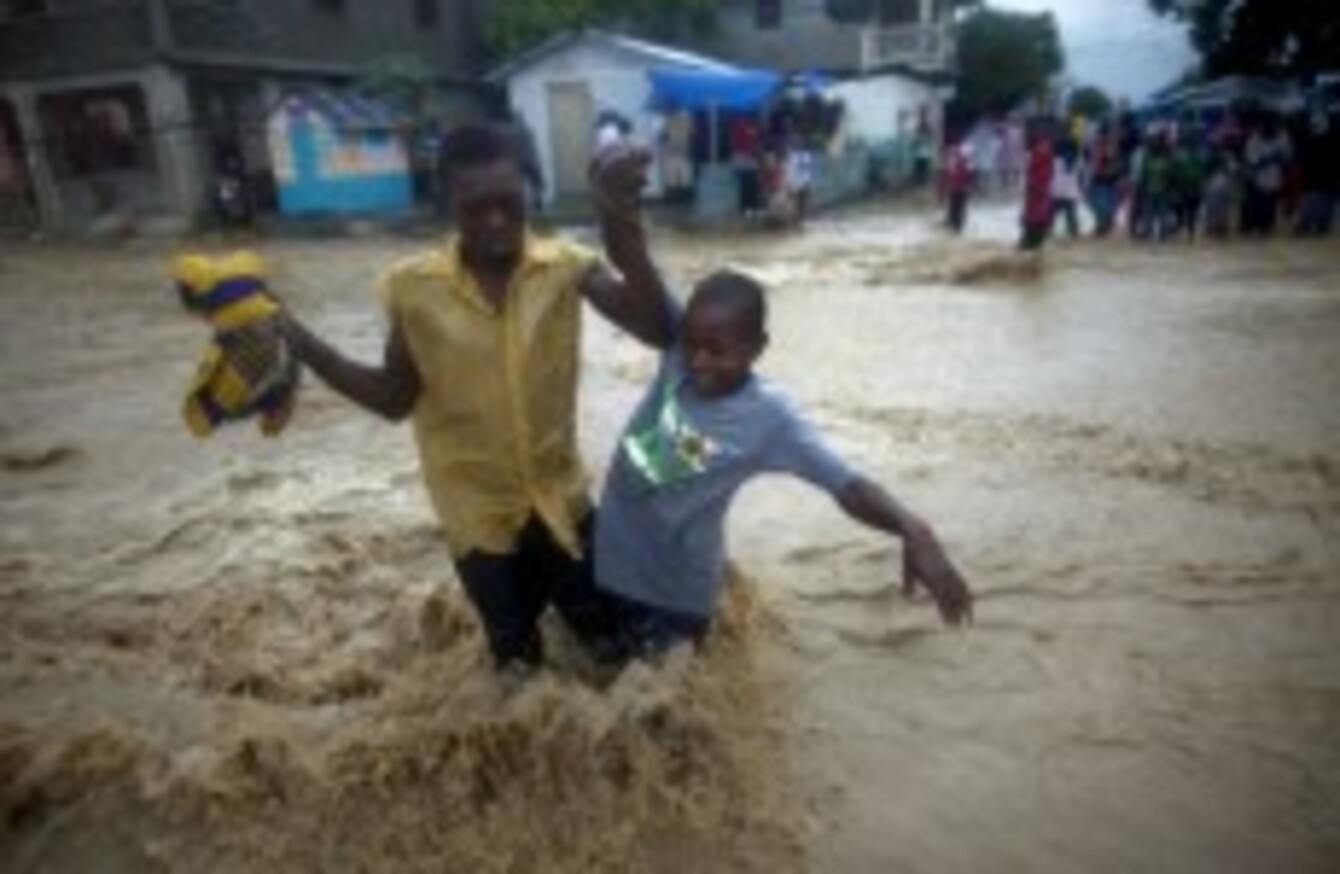 Image: Ramon Espinosa/AP/Press Association Images
Image: Ramon Espinosa/AP/Press Association Images
HURRICANE TOMAS HAS KILLED at least seven people in Haiti.
The centre of the storm has passed over the island, but heavy rain continues to fall amid fears of increased flooding.
Haiti was largely spared a direct hit from the storm, according to The Telegraph, but some of the refugee camps set up following January's deadly earthquake are covered in inches of water and mud.
Over 1.3m people are still living in the temporary shelters.
Serious floods and landslides have struck parts of the capital Port au Prince. Haiti Libre has received confused reports regarding conditions in the city, but has listed certain areas as being flooded or blocked by mudslides.
Aid workers are still pushing to prevent the further spread of the country's cholera outbreak, according to the Canadian Press. Haiti's president Rene Preval said: "We have two catastrophes that we are managing. The first is the hurricane and the second is cholera".
The National Hurricane Centre says Tomas is now moving away from the Turks and Caicos Islands and out into the open Atlantic.
Haiti Tropical Weather

Haiti Tropical Weather

Haiti Tropical Weather

Haiti Tropical Weather

Haiti Tropical Weather

Haiti Tropical Weather

Haiti Tropical Weather