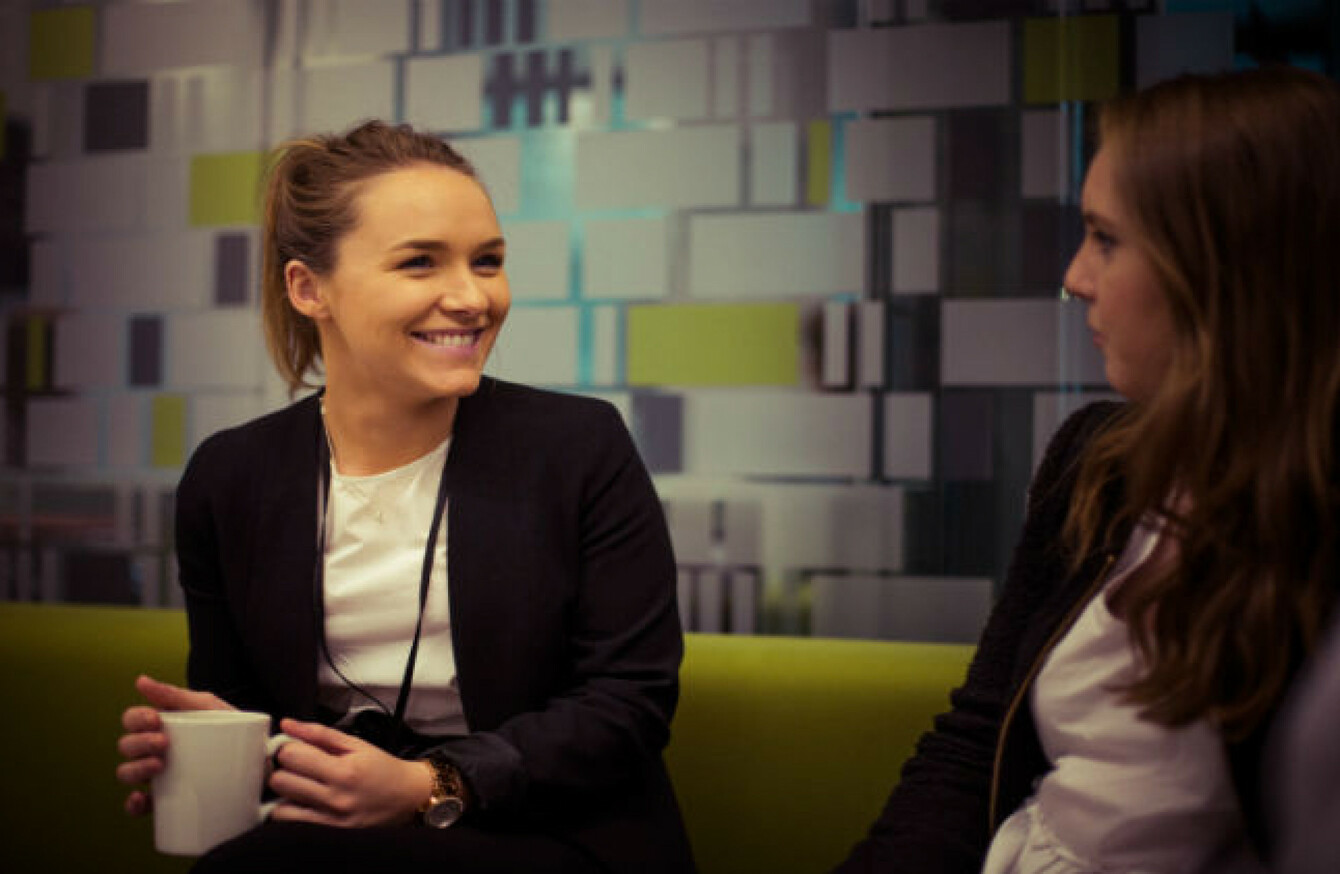 Image: Deloitte
Image: Deloitte
YOU'VE HEARD THE name, you may even know someone who works there, but how much do you really know about Deloitte? Well, buckle up because you're about to get an education.
Founded over 150 years ago Deloitte has grown from the very origins of the accounting profession, to approximately 245,000 members of staff in 150 countries worldwide.
While Deloitte may be seen as a 'traditional' business (it is one of the Big Four accounting organisations) it's a company that isn't afraid to move with the times, a fact that becomes clear when you walk through their bright and airy city centre office.
This isn't a typical stuffy accounting firm. This is a company that is using innovation and cutting edge technology to completely change the game and bring real solutions to real people.
After all, people are at the core of everything that Deloitte does, from their customers to their own members of staff.
Aoife McCarthy, a Senior Consultant in the Finance Transformation Team has been working at Deloitte for five years. She believes this focus on professional growth is the key to Deloitte's ability to attract and retain the very best talent.
"We do focus on our people very strongly and that's one of the greatest things that we have. We have training programmes for our staff and we have soft skills development so that's something really unique about Deloitte."
Personal development goes hand in hand with their dedication to teamwork. At Deloitte, no one is an island.
As you walk through the office it's clear to see that cross team collaboration isn't just expected, it's the norm. Different departments can work together in open plan meeting spaces and breakout rooms. Good staff communication is promoted from junior staff right up to a senior level.
Senior Manager in Deloitte Consulting Patrick Flood believes that this strong team spirit is intricate to everything that they do.
Teamwork is key to how we do business. We work side by side with clients in large-scale change programmes that result in positive impacts to their businesses. The cultural element and positive work environment make Deloitte stand out.
A huge part of Deloitte's company culture is their emphasis on employee wellness. Staff are encouraged to have an adequate work-life balance.
Deloitte Unplugged is the firm's wellbeing initiative which reminds staff to refuel both physically and mentally. Another important scheme that they have in place is IMPACT Day where staff devote a working day to volunteer on a project that has a direct and positive impact on society.
It's clear to see that there is a standard of excellence at Deloitte. After all, they didn't become the best in the business by hiring mediocre staff. Each year they hire top talent at every stage from entry-level graduates to senior level consultants and managers.
And what characteristics can help you to get ahead at Deloitte? Consulting Analyst Niamh O'Connell, gives her insights.
"Our blockchain team makes an impact across EMEA by supporting our clients to unlock the potential of disruptive technologies. If you like to learn and upskill quickly in a dynamic, agile and creative environment, our blockchain lab is the right fit for you."