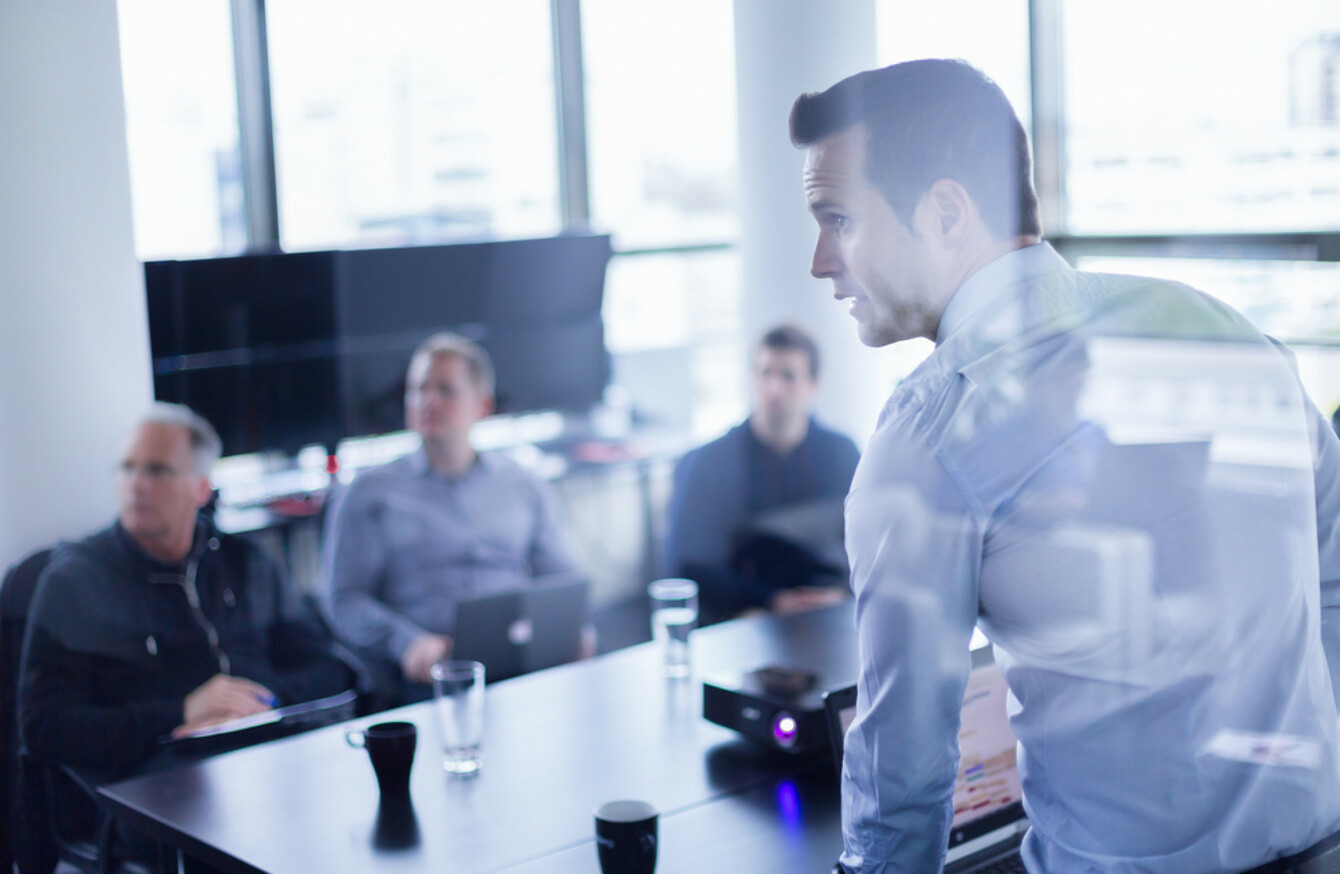 Image: Shutterstock/Matej Kastelic
Image: Shutterstock/Matej Kastelic
SO YOU'VE POLISHED up your profile, given a great interview and decided that this is the job that will elevate you to the next level of your career.
You get the call: you've been invited back for a second interview… and they'd like you to prepare a 10-minute presentation on how you would approach a certain task, should you be hired.
Fear sets in. Yes, you know you're up for the job, but the idea of presenting it can bring with it a whole new set of apprehensions. You know you've been shortlisted, and your career is hanging in the balance.
Rebecca Bury, Head of Operations at Stillwater Communications, says a good presentation is all about preparation. "For a lot of people, when they're asked to give a presentation, they'll go with the first idea they have because they're eager to get it started – and finished. But the key to ultimately delivering a good presentation really is knowing your subject matter inside-out and coming at it from an authentic, well-thought-out angle."
Here are her top tips on nailing that presentation – and three things you definitely should avoid.
1. Have a brainstorming session
Before you commit anything to paper or screen, brainstorm your ideas. Ideally, do this with a friend or someone who works in a similar field to you. If that's not an option do it by yourself in a structured way. Really interrogate your ideas and then progress with the best idea – not necessarily the first one.
2. Make sure your presentation tells a story
Have a beginning, middle and an end to your presentation. Story structure ensures that your presentation has a natural ebb and flow and will make it interesting and clear to the panel. Even if it's a financial or tech presentation, you can still tell a story around it.
3. Rehearse your delivery
Make sure you leave yourself with enough time to rehearse your delivery. By asking you to do a presentation, the panel wants to see your approach, but they also want to get a sense of how confident a presenter you are. Don't be shy; if you've done your preparation then you know your stuff and the panel is willing you to do well. Time your presentation while you're rehearsing it to test the length of it and adjust your content or pace of delivery accordingly.
4. Clarify details you're not sure about in advance
If you're not entirely sure what's expected of you, it's OK to ask in a follow-up call or email before the presentation date. Make sure you know how long you're expected to present for, what facilities are available and what format they would like your presentation in.
5. Never forget to back up your presentation!
We see this happen so often. You've spent so long working on your presentation only to find that when you arrive, it has gone missing, your laptop battery has died or the file has been corrupted in some way. I can't overstate how important it is to back-up your presentation on a USB stick. If the worst happens, having a back-up will show that you are organised and make contingency plans.
6. Don't treat it like a race
One of the worst things you can do is launch straight into your presentation and rattle through it like you're visualising a finish line in your head. It's easier said than done, but confidence is key here, and the only way to feel truly confident is by knowing your material. Tee up your presentation, give context and rationale. This shows that you've thought critically about your approach and have a logical sequence to it. If you get nervous or lose your train of thought, pause, take a breath or a drink of water, and refocus.
7. Don't settle for sloppy work
You've done such a great job getting to this stage – don't fall at the last hurdle by presenting sloppy work. You don't have to be a graphic designer, but basic PowerPoint skills are easy to master and there is never an excuse for typos or grammatical errors in a presentation.
It's important, too, to pay attention to how you present yourself. It might be something you think goes without saying, but from personal experience I can think of a few candidates who have shown up for their interview looking less than presentable – and it is something that interviewers notice. Don't give them a reason to make their minds up before you've even opened your mouth.