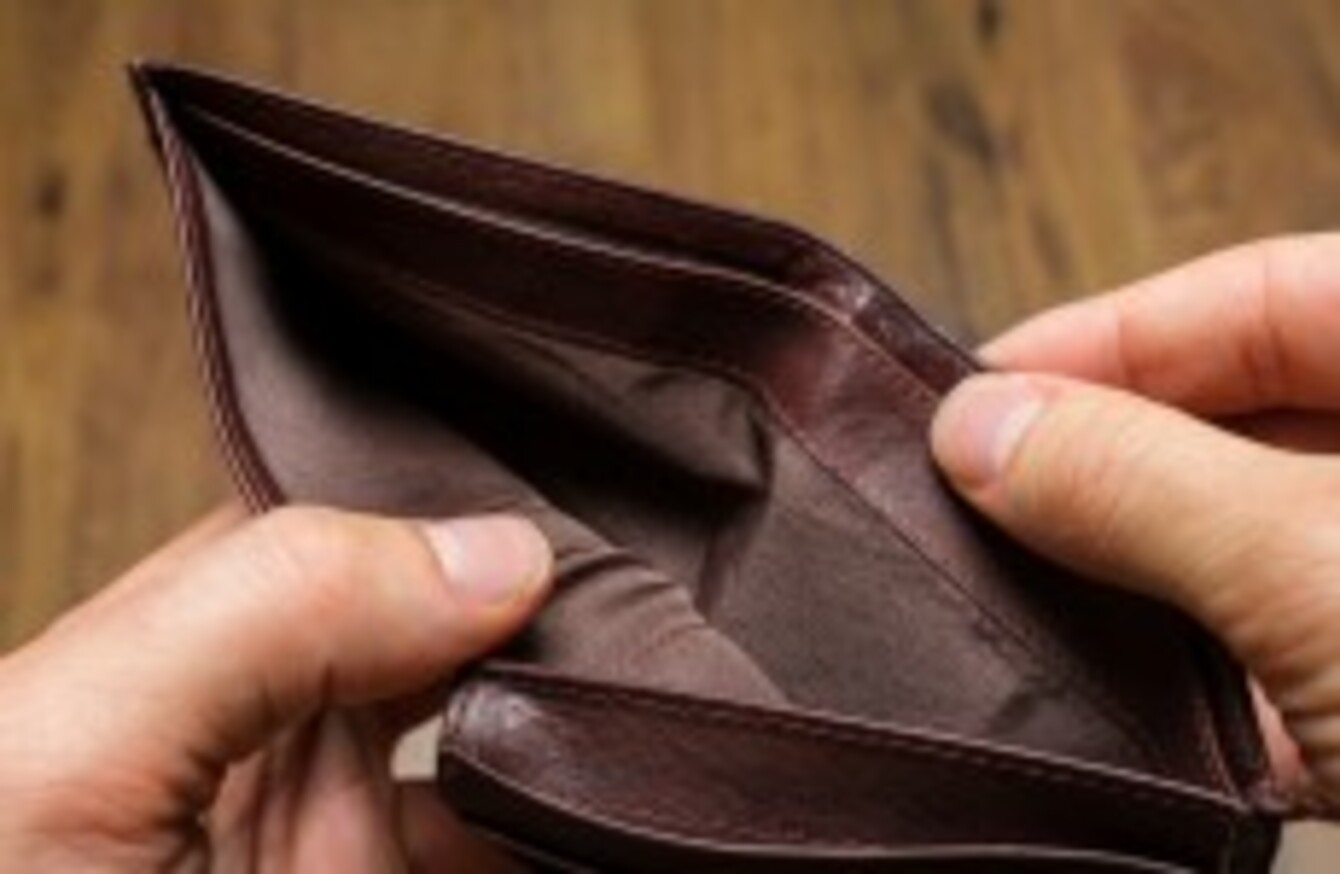 Image: Shutterstock
Image: Shutterstock
A FLAW IN the insolvency process which could allow minority creditors to scupper debt-relief deals will not be fixed until the Dail returns in September.
In a memo sent to personal insolvency practitioners by the Insolvency Service of Ireland, the ISI outlines a situation where a majority of creditors could block an insolvency deal, even though they are not owed a majority of the debt by the individual.
So, for example, if an individual owes money to three parties, two could club together to scupper a deal even if they are owed less than 50% of the total.
The memo, which is marked 'confidential', says that the Department of Justice hopes to resolve the issue using a short technical Bill "with an intention of enactment by the end of September".
http://cdn.thejournal.ie/media/2014/08/7-2014.pdf
PIPs are advised to consider a number of delaying tactics to slow down debt deals until the legislative hole is patched, including seeking an extension to a protective certificate for a debtor from the courts.
An alternative tack suggested is to call a creditors meeting and seek to adjourn it until the amendment has been passed.
Confidence blow
David Hall of the Irish Mortgage Holders Organisation said that the news represents a "further blow to public confidence in the ISI".
He said that the service is "not fit for purpose", and pointed to the fact that just 27 personal debt deals have been struck so far this year.
He said that the Government should use the September bill to fundamentally restructure the insolvency process.
This might be an opportunity to go and reform the legislation and really put the pressure on the creditors to come to the table.
He said Government should introduce a 12 month bankruptcy process, eliminate insolvency fees or replace them with a nominal sum, reduce or eliminate bankruptcy fees, and eliminate VAT on PIP fees.
Hall argued that the flaw in the legislation could have discouraged PIPs from bringing cases forward.
Rebuttal
ISI director Lorcan O'Connor dismissed suggestions that the legislative loophole could clear the way for a flood of challenges to insolvency arrangements.
"It hasn't arisen in any case and simply for prudence sake we're making the provision now to ensure it doesn't arise in the future."
It is thought that the ISI identified the shortcoming in the law several months before the Dail broke for summer, but the issue couldn't be pressed onto the legislative agenda.
O'Connor insisted that the situation outlined in the memo is "unlikely to arise, because you need a perfect storm of creditors not supporting a case and then voting no to a deal".
He said that if aggressive creditors were to succeed in derailing a personal insolvency deal, the victory would prove pyrrhic as the debtor would likely go bankrupt in that event.