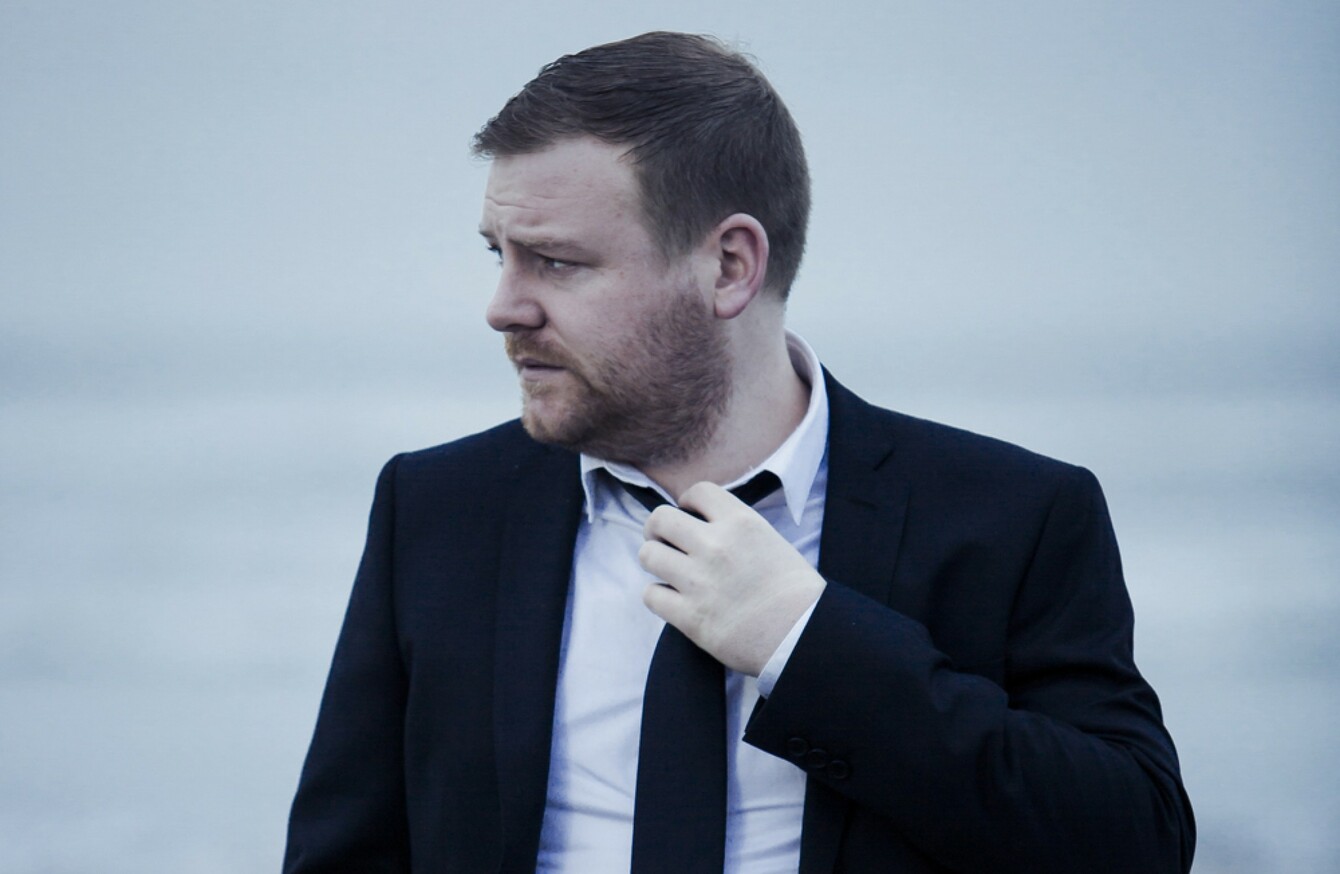 Image: Ste Murray
Image: Ste Murray
STEPHEN JONES PUTS his acting career down to "a fluke", but he's made a fine job of showing it's one he was born for.
The Tallaght native – who stars in This Lime Tree Bower, which opens at the Project Arts Theatre on 16 February - knows his way around the stage. You might have already caught him in Conversations on a Homecoming, Stones in his Pockets, Alone it Stands, or as Keano in the hit Comedy Musical I, Keano.
Then there's his film work, which includes Between the Canals and King of the Travellers, and his TV work on the likes of Red Rock, Ripper Street, Damo & Ivor and Love/Hate.
"They were looking at me like I was a different person"
But Jones didn't grow up wanting to be an actor – he initially wanted to be a writer. Today, he can count himself among the current crop of Irish actors who've found themselves in big-deal shows in like Love/Hate, and now he's set to star on Broadway.
Jones was in a creative writing group as a teen when the man who ran it encouraged him to join UCD dramsoc. That's where he met some of his fellow peers.
His first theatre role was in 12 Angry Men, and it was this that convinced his family acting was for him. (Though he recalls doing impressions and making home movies as a child, so they probably guessed he had it in it him).
"I genuinely remember their faces - they were chuffed," recalled Jones.
They were looking at me like I was a different person all of a sudden, in a good way. They said to me 'you should think about doing this', which is very lucky because it's such an unsteady kind of job, or is seen as that. You can be out of work for so long.
I was lucky in that they were really supportive and they knew after a while I was committed to doing it.
He spent years working part-time in a call centre, willing to sacrifice saving money for a house to try and get his foot in the acting door. That, too, showed his parents that he was determined.
On the way to Broadway
Stephen will make his Broadway debut in April this year in The Bloody Irish! A new musical based on the 1916 Rising.
"It's going to be hard to believe once I'm over there," he said about his New York debut. "I've seen so many of my peers, actors that I've worked with, going on and doing big American movies."
"I think what happens is you realise it's not that crazy to have big ambition and it's not that unattainable – that you can be in these big films and be in a show on the West End or Broadway."
He believes that "you won't get better actors in the world" than in Ireland, and he's up for a move abroad if his career requires it.
"I would go anywhere in the world if I knew that I would be working," said Jones. "I think a lot of people are like myself, it's wherever they think the best opportunities to be working are. For me right now I think it's Dublin, but a year from now it could be totally different."
Being a baddie
He has played quite a few baddies in his time. "It's very far removed from myself but then
it's nice when you can mix it up. A lot of them have come after playing softer characters. What's fun about bad guys on TV is seeing friends' and family's reaction to it."
He also played a role during three seasons of Love/Hate, and watched how the show's profile grew. "It was interesting to see it from both sides," he recalled. "Being on set and knowing the guys, and seeing people's reaction to it. It really was a phenomenon. It was the right topic and right time."
He enjoyed that it appealed to people "from all walks of life", and the impact it had on his friends' careers.
It was exciting and it launched so many people's careers. We're seeing a lot of faces now doing big work here in Ireland and abroad. I hope the next couple of years there are more shows that try and reach the same level.
He also hopes that the success of shows like Love/Hate will result in more money being pumped into Ireland's homegrown TV industry.
This Lime Tree Bower play has a solid line up – it also stars Peter Daly (The Mario Rosenstock Show), and David Fennelly (Killing Bono).
Notably, the role is also one that he played as a student, so it's a chance to see how his craft has changed.
"I'm a more experienced actor now and a different age," he pointed out. "All that ties into really developing into the play." We follow his character, Frank, over the course of a week in his life. Frank lives at home and works with his father in his chipper in a Dublin seaside town.
"In a sense he is a guy in his mid-20s but who is going nowhere," said Jones. "His family are having financial problems; he is trying to hold the house together in this mother's basement. He's sacrificing his own life for his family. He has to make a critical decision in the play for himself and his family."
Beyond his pending Broadway debut, there's more work in Ireland ahead for Jones. Aside from This Lime Tree Bower, his play From Eden – which stars his girlfriend Seána Kerslake – will be brought back this summer, and he's hoping to produce some new work.
It's another avenue to explore – and more and more nowadays, actors, you have to have extra strings to your bow.
This Lime Tree Bower runs from 16 – 27 February at the Project Arts Centre, directed by Eoghan Carrick.