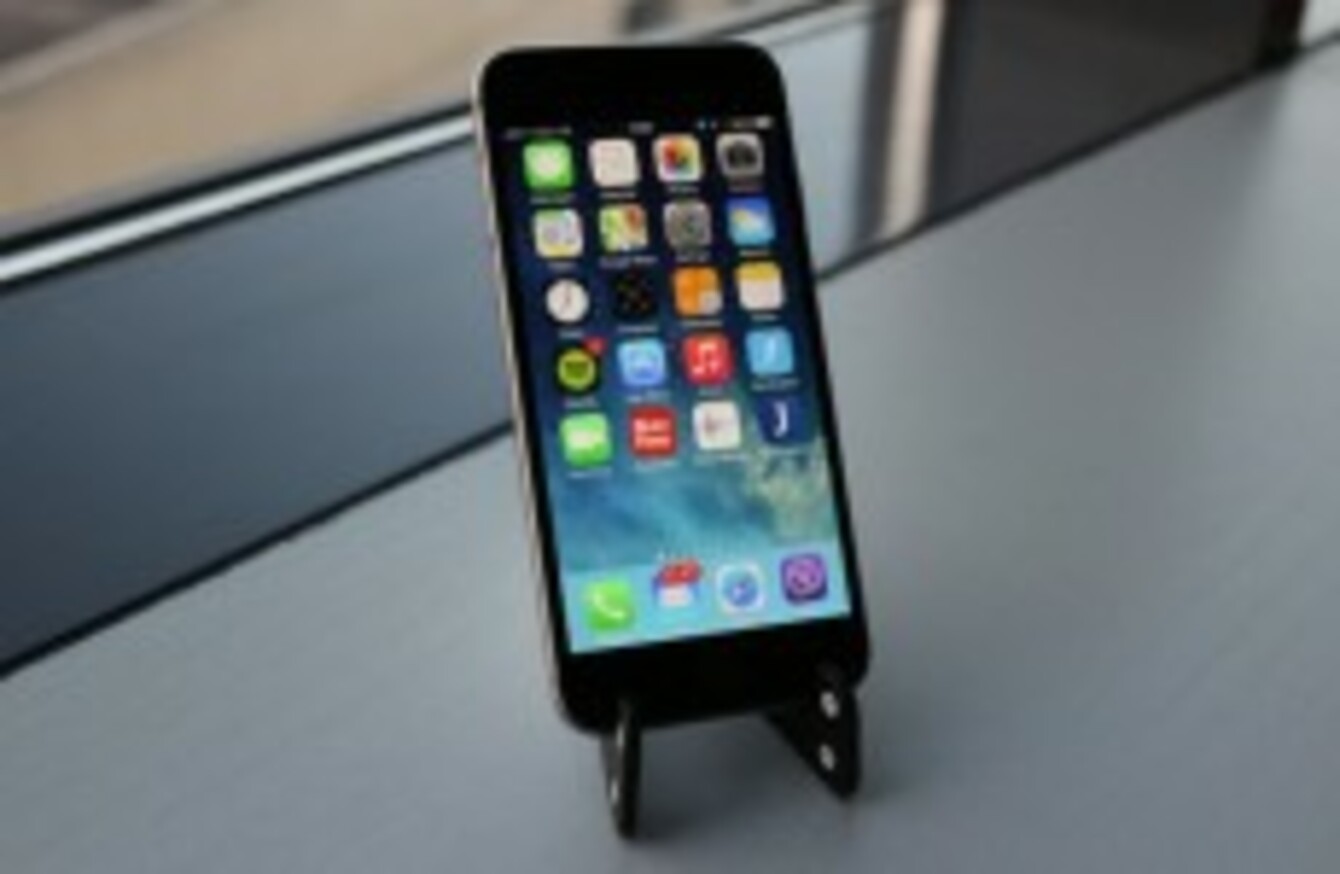 Image: TheJournal.ie
Image: TheJournal.ie
DESPITE THE SHAKY arrival of iOS8, once you get past the initial hype and news surrounding it, you will find that there are quite a number of handy features to avail of.
While there were a number of improvements made to it, with some like third-party keyboards being the most obvious example, there are many others you should be aware of.
Restrictions
Where do you find it: Settings > General > Restrictions
Probably the most comprehensive example out there, the restrictions section has been expanded considerably in this new update. Alongside the traditional options involving iTunes and content, you can control every permission an app has access to.
The Privacy section is the one you need to look at, showing you every app that has permission to access location, photos, reminders, Twitter, Facebook among others. Just remember that apps need certain permissions to run properly so if you disable one and need it, you will have to go into settings again to turn it on.
Prioritise spotlight search
Where can you find it: Settings > General > Restrictions

Originally you were able to choose what results you would see on spotlight search, but now, you can choose which results appear first if you don't trust the original suggestions. Move around the categories you're most likely to look for and next time you search, they'll be the first ones to appear.
Change search engine
Where can you will find it: Settings > Safari
You could already change the search engine for any browser, but what makes this update different is the inclusion of DuckDuckGo, the private search engine. If you prefer your search results to not be tracked, you may want to change this.
Do Not Track
Where can you find it: Settings > General > Safari
Another privacy measure added to iOS 8, Do Not Track ensures that no site monitors your browsing activities when you're on the web. If you switch it on, it also means that advertisers can't track you either.
Find Recently deleted photos
Where can you find it: Photos
Not so much a secret per se, but another addition to the photos section is a folder for all your deleted photos and videos. The folder keeps them for 30 days before deleting them entirely so remember that if you (a) accidentally delete a photo and need to recover it or (b) need to free up more space on your phone.
Remove notifications from lock screen
Where can you find it: Lock screen

If you end up receiving a number of notifications, but only want to keep a few of them for reminding later, you can get rid of the unnecessary ones.
On the lock screen, just swipe right to left and you will be presented with a remove option. This is handy if you have reminders, but don't want to waste battery life by unlocking the phone.
Find out battery-draining apps
Where can you find it: Settings > General > Usage > Battery Usage
One handy addition to iOS 8 is a breakdown of what apps are using up most of your battery power. Alongside being able to see what was used in the past 24 hours, you can view the usage over the week, helping you identify the more troublesome apps over a longer period.
Arrange Widgets
Where can you find it: Notifications Centre
If you swipe down from the top of your screen to view notifications, you can add to the traditional calendar and journey time snapshots you usually see. By scrolling down to the bottom, you can select edit and include or move around any widgets onto the screen.
Only a handful of apps support it now, but it's likely more apps will add the functionality over time.
#Open journalism No news is bad news Support The Journal

Your contributions will help us continue to deliver the stories that are important to you

Support us now
Set photo timer
Where can you find it: Camera
If you're taking a photo of yourself and you want to give yourself time to get into position, you can hit the timer mark at the top of the screen to set a three or ten second delay.
Activate Greyscale
Where can you find it: Settings > Accessibility
A handy feature for those who may be colourblind, activating greyscale will make it easier to make out what's on screen (or if you just want a different look).
Activate Siri by voice
Where can you find it: Settings > General > Siri
If you're a regular Siri user, you can activate it by voice now, but you have to switch on the function first before you can actually use it. The caveat is you need to be connected to your charger to have it activated (otherwise the battery would drain faster if it was constantly listening out for your voice)
Rearrange sharing feature
Where can you find it: Photos > Select any photo > Share > Next
When you want to share or email a photo or two, you normally get the usual sharing features like email, Facebook and Twitter, but you can also
You can also rearrange sharing icons like 'Slideshow' and 'Use as Wallpaper' underneath the social sharing features.
Set a time-frame for deleting messages 
Where can you find it: Settings > Messages
Instead of keeping messages indefinitely, you can set it so any messages sent or received will be deleted within 30 days or a year. This is handy if you happen to send a lot of photos and videos through iMessage and regularly need to free up space.