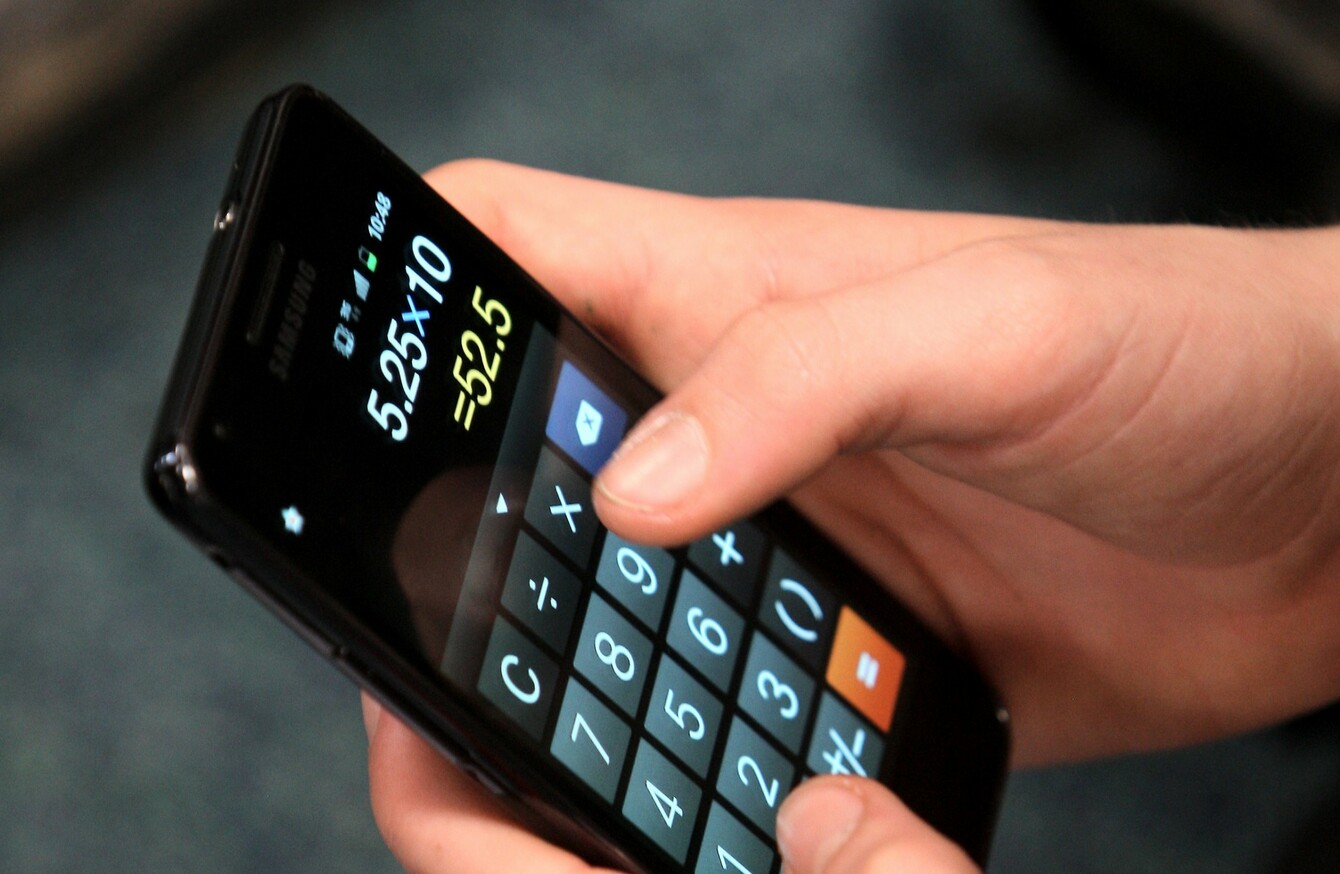 IRISH BANKS ARE looking to roll out a new EU-wide system that would allow businesses and individuals to pay each other instantly using their mobile phone numbers.
The Eurosystem, the monetary authority of the eurozone, recently announced that it is planning to introduce the SEPA Instant Credit Transfer initiative in November.
The authority will put a pan-European system in place that will allow instantaneous money transfers using mobile devices. Service providers, like banks, will then be able to tap into this system and offer the facility to their customers if they opt in.
At the moment, account transfers between different institutions can take a full working day – but under the new scheme, the money would appear immediately, as long as financial firms have the right facilities in place.
Ulster Bank confirmed to Fora that it plans to implement an instant payments system as soon as possible, while Permanent TSB said that it is reviewing the option.
The change would likely come as boon to both small businesses and consumers, as money will immediately be made available after any transaction.
Mobile payments
Under the scheme, people will also be able to make mobile payments regardless of which European countries their accounts are held in by using only a phone number.
Peer-to-peer services, like Circle, have recently cropped up to fill the void in seamless transfers – but these only allow for smaller transactions that those proposed under the Eurosystem initiative.
It will work by using the mobile phone number of the payee as a proxy for an International Bank Account Number (IBAN) – the unique identifier used to differentiate between accounts.
The initial maximum amount that can be transferred through the system will be €15,000. This amount will be reviewed annually from 2018.
The scheme is optional rather than mandatory for banks, so the Eurosystem is relying on the providers and participants in all countries, including Ireland, to take up the option.
It has said that it "encourages payment service providers to make instant payment solutions in euro available to end users at a pan-European level from November 2017″.
Inefficient 
Ruth McCarthy, the CEO of Irish payments company Fexco and a member of the FinTech & Payments Association of Ireland, said that the current system of interbank transfers was "very inefficient".
"Anyone who has gone online or called in to their branch to initiate an interbank transfer will know that it takes one day for the money to arrive to its destination," she said.
"It is very inefficient that consumers and businesses are withdrawing cash and lodging it to a neighbouring bank branch in order to make same-day transfers at the moment."
She added: "We are monitoring this area closely and we are aware that the Irish banks have already started looking at the feasibility of (it). We are hopeful that Irish banks and payments businesses would be ready to participate during the voluntary phase."
Changes
Nevertheless, McCarthy said that a lot of work is required to implement a proper instant-transfer system.
"European banks are committed to implementing similar changes in order to provide an instant payment service in Europe, but it is likely to take a few years before instant credit transfers become the norm," she said.
A spokeswoman from Ulster Bank said that it is "reviewing the instant payment system and is working to make this available for our customers as soon as possible", while Permanent TSB said it "has the matter under review".
Bank of Ireland said it was unable to comment as it is in a 'closed period' ahead of the publication of its financial results. AIB and KBC had not responded to requests for comment at the time of publication.
Written by Paul O'Donoghue and posted on Fora.ie