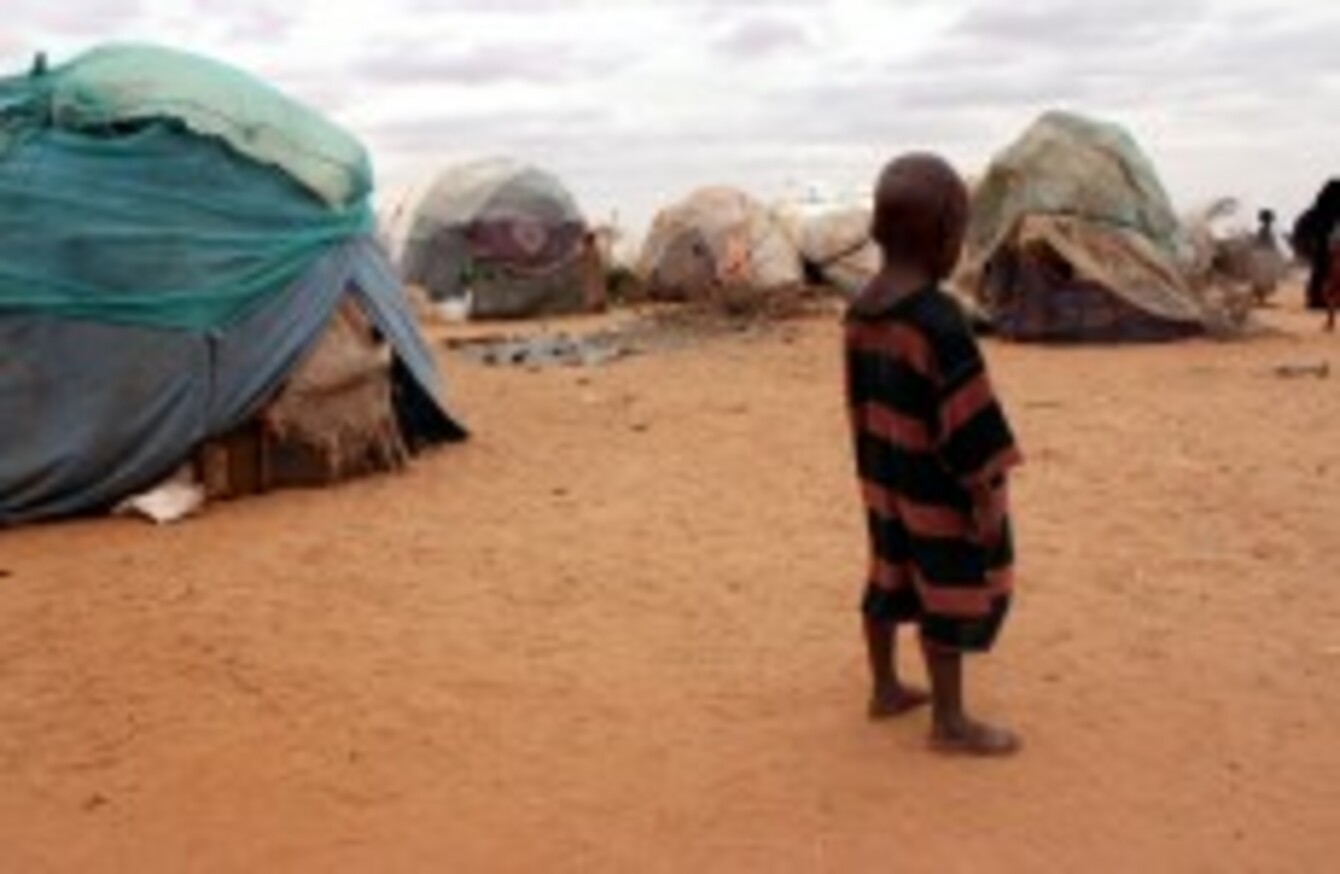 Image: A barefoot child stands among ragged tents at a refugee camp in Dolo, Somalia on Wednesday, July 18
Image: A barefoot child stands among ragged tents at a refugee camp in Dolo, Somalia on Wednesday, July 18
IRELAND IS TO give Somalia €3 million in live-saving assistance as the conflict-torn and hunger-afflicted country faces another humanitarian crisis.
The funding, which will provide food, shelter and other vital assistance, was announced by the Tánaiste during a visit to the capital Mogadishu today.
Eamon Gilmore's trip coincides with the one-year anniversary of the official declaration of famine by the United Nations.
"Somalia is one of the poorest and most insecure environments in the world," the Labour party leader said today. "Our ongoing assistance is saving lives every day."
He added that the monetary help will be used by the UN and non-government organisations to scale up their operations so they can reach more Somalis whose lives are in danger as a result of war and starvation.
"While progress has been made over the past year since famine was declared the gains are now at grave risk of being reversed by yet another poor rainy season and a late harvest," continued Gilmore. "Those who will be hardest hit over the coming months are the 1.4 million Somalies who have been displaced by drought and conflict.
They are now balancing on a knife-edge , dependent on a good harvest to keep food prices low and to remain alive.
Over the past five years, Irish Aid has provided €30 million in emergency and long-term development funding to aid agencies operating in Somalia.
Gilmore is the first Irish Minister to travel to Somalia in more than twenty years but he recalled what was described as the "historic visit" of President Mary Robinson in 1992. "Sadly, decades of conflict and famine mean that millions of Somalis continue to face untold hardship, hunger and suffering with many relying on international assistance just to stay alive."
During his time, he visited feeding centres at camps for displaced citizens and a primary school which was rebuilt with Irish Aid support after it was destroyed during the civil war.
Ireland intends to play a leading role in raising global humanitarian issues during the EU Presidency next year.