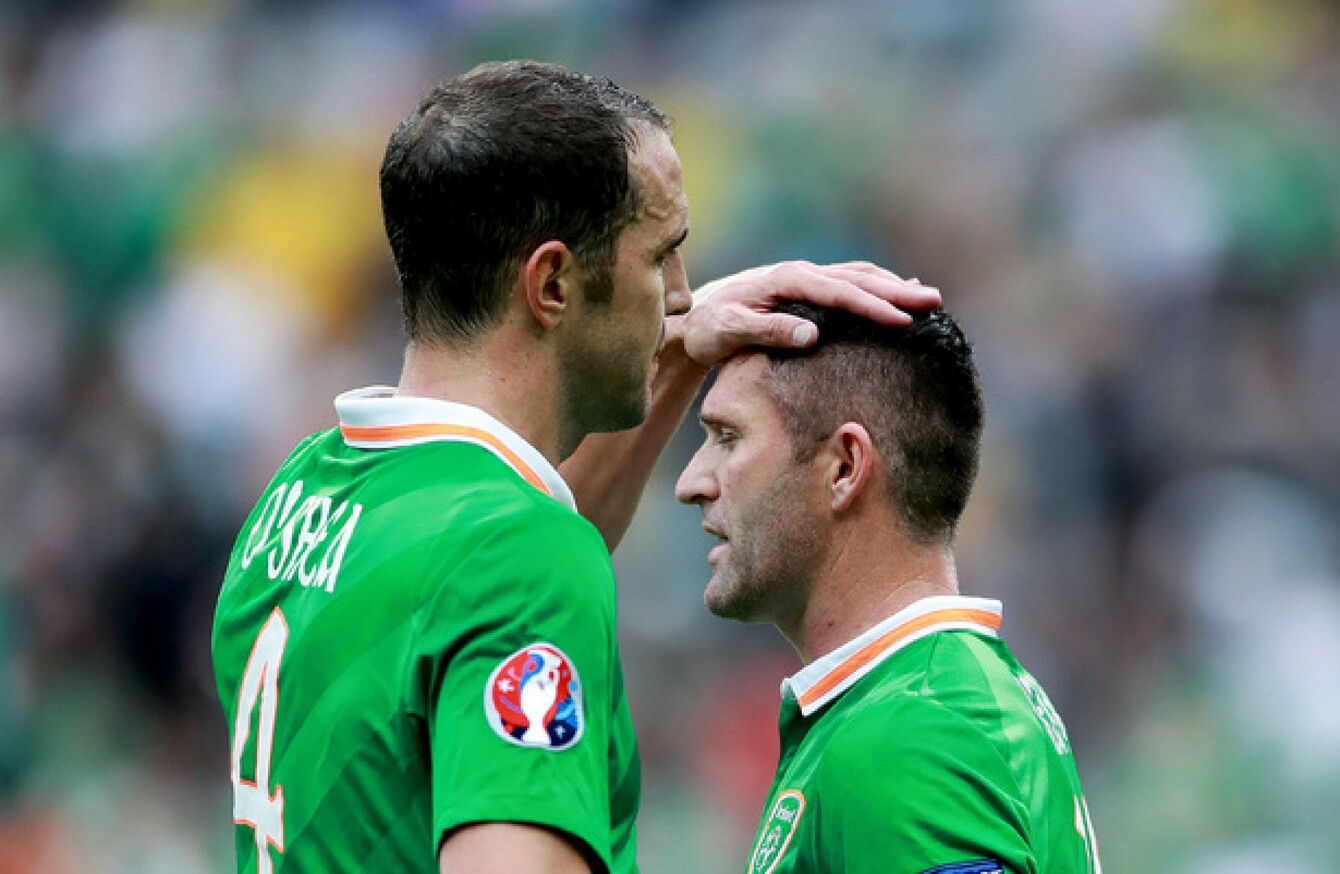 Image: James Crombie/INPHO
Image: James Crombie/INPHO
OVER ONE MILLION people tuned in to watch last night's Euro 2016 Group E opener between the Republic of Ireland and Sweden on RTÉ2.
An average of 1.08 million viewers watched the match, 71% of those watching television at the time.
The audience peaked at 1.35 million viewers in the last minute of the game. The match has the highest ratings of a TV programme so far this year.
Martin O'Neill's team secured a 1-1 draw.
Online
Additionally, there were 131,950 live streams of the game on the RTÉ Player, including 650 streams of the Irish language commentary version.
This means the match is the strongest single live event on RTÉ Player in 2016 to date.
The Republic of Ireland's remaining two group games, against Belgium on Saturday and versus Italy next Wednesday, will also be broadcast on RTÉ2 television, with live commentary on RTÉ Radio 1.