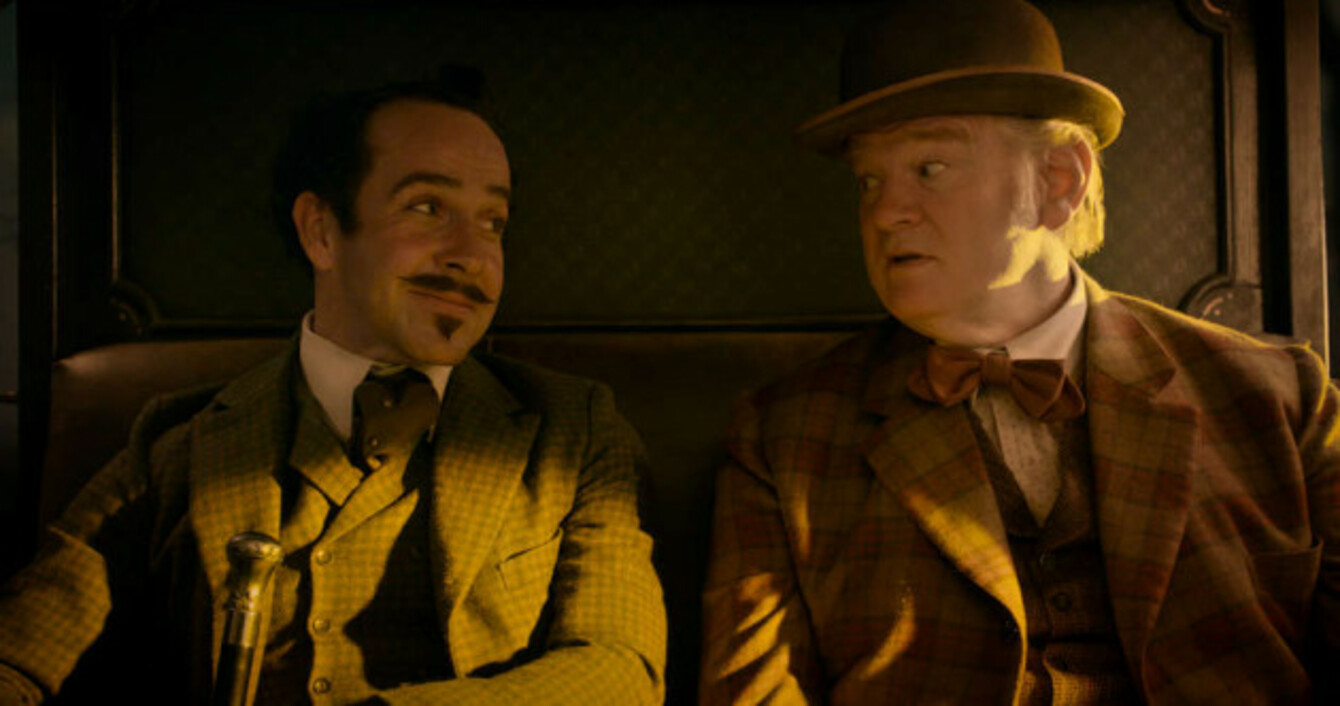 Brendan Gleeson in The Ballad of Buster Scruggs
Image: Netflix
Brendan Gleeson in The Ballad of Buster Scruggs
Image: Netflix
FOR MANY, THERE'S no better way to unwind than to curl up on the couch and binge the latest Netflix show. But when your job is to make compelling TV and film, what do you watch in your spare time?
To find out, we asked some of our country's best filmmakers what's currently on their Netflix queue.
Mark O'Halloran
"Lately I've adored Call My Agent! It's a French TV series based in an actors agency in Paris. It's brilliantly acted and fantastically funny – with a delicious cameo each week from a famous French actor. It's sort of like what Extras did.
"A guilty pleasure of mine is Ru Paul's Drag Race. Big characters, big drama and even bigger hair – what's not to like?"
Mark O'Halloran is the actor/writer behind films such as Adam & Paul, Garage and Viva. His new film, Rialto, will be released later this year. You can follow him on Twitter at @markohalloran.
Aoife McArdle
"Watching the protagonist in Mindhunter slowly fall under the spell of one of the serial killers he's studying is creepily compelling. I also love the way David Fincher uses VFX artistically to heighten the show's storytelling. The final episode is so technically impressive.
"I also have to recommend Roma for its emotion, poetic beauty, and camera work. The tracking shot into the sea at the end is worth the watch alone. As moving as it is mesmerising."
Aoife McArdle has directed music videos for U2, Vincent McMorrow and Jon Hopkins. Her debut feature, Kissing Candice, was released last year. 
Nora Twomey
"If only I had the stamina to stay awake for more than one episode of anything! I tried Fargo, which looks amazing but it was too big a commitment for me at the moment.
I loved binging A Series of Unfortunate Events. It's based on Lemony Snicket's books and I was fortunate enough to be able to read the series to my kids before the first series was released.
"It's wickedly funny and the actors are obviously having a great time with their characters. As with a lot of children's stories, the baddies are far more interesting than the heroes!"
Nora Twomey is the director of the Oscar nominated film The Breadwinner, as well as the co-director of The Secret of Kells. You can follow her on Twitter at @nora877.
John Butler
"To be honest, I've had real trouble connecting with most TV series on Netflix, and I have no idea why that is. Too many of them feel inessential to me. More often, I seem to be drawn to one-off stuff on the platform.
"My favourite thing on Netflix is the documentary Paris Is Burning. It's a historical artifact and is so sad, yet so funny. I'm obsessed and watch it about once a month, seeing something fresh in it each time. I also liked the Fyre documentary – I enjoy seeing wealthy people in great distress."
John Butler is the writer/director of The Stag and Handsome Devil. His latest feature, Papi Chulo, was chosen to open the Dublin International Film Festival. You can follow him on Twitter at @mrjohnbutler.
Dave Tynan
"Days of Heaven is a wonder of a movie, a rare seventies classic that's up there as one of the most beautiful films ever made. For an Irish pick, Michael Inside is a brilliant film, raw and urgent, with superb performances from Dafhyd Flynn and Lalor Roddy.
"I think it's worth saying there's more than just Netflix out there. There's a lot of ways to watch films online and not every streaming service requires a subscription if you're signed up to Netflix and don't want another one."
Dave Tynan is the director and co-writer of Dublin Oldschool. He can be found on Twitter at @dave_tynan.
Juanita Wilson
"For me, the best thing on Netflix right now is the powerful film Roma.  It's really encouraging to see a film of this cinematic scale and beauty being supported by Netflix, though I was fortunate to see it on the big screen during its brief release in the Lighthouse.
"It would be great if films like this could have a longer theatrical run to give audiences the choice of how and where to watch them.  In this way, film could be appreciated on the big screen by those who want a cinematic experience, while also being accessible to as wide an audience as possible."
Juanita Wilson is the Oscar-nominated writer/director of As If I Am Not There and Tomato Red.
Brendan Gleeson
"The fact is I don't really watch a lot of this stuff on TV. It's a bit like the shoemaker being the worst shod. Spiral* was a fantastic series though. Very gritty, but human. It had fantastic insight into working women and the consequences of violent crimes. For me, that's a huge thing.
"It's terribly self-promoting but I'll give a shout out to The Ballad of Buster Scruggs as well. The format of it is so interesting. The Coens are messing with the form and the medium. You're able to delve back into these different little segments, like a book you can read on the loo!"
Brendan Gleeson has acted in films such as In Bruges, Calvary and 28 Days Later. He recently made his directorial debut with Psychic, a short film that premiered at this year's Dublin International Film Festival.
Neasa Hardiman
"I love the first season of Sherlock. Yes, Benedict Cumberbatch is thrillingly arch, and Martin Freeman breathes a new kind of conflicted depth into Doctor Watson. But the reason it's on my list is that Season 1 showcases some of television's best directing and editing, particularly the brilliant work by editor Charlie Phillips, who is sadly no longer with us.
"I also suggest people watch Mercury 13, a disturbing documentary that fills in the gaps of our knowledge of NASA's Project Mercury. While seven intrepid astronauts made the perilous journey into space, another thirteen were screened, trained and in some cases, outperformed those selected.
"Can you guess what the difference was between those who were selected and those who weren't? But that sort of thing doesn't happen to women anymore, does it?"
Neasa Hardiman has directed episodes of Marvel's Jessica Jones and Z: The Beginning of Everything. She is currently in post-production for her debut feature Sea Fever, starring Dougray Scott and Connie Nielson. You can follow her on Twitter at @NeasaHardiman.
*Spiral has now been removed from Netflix :(