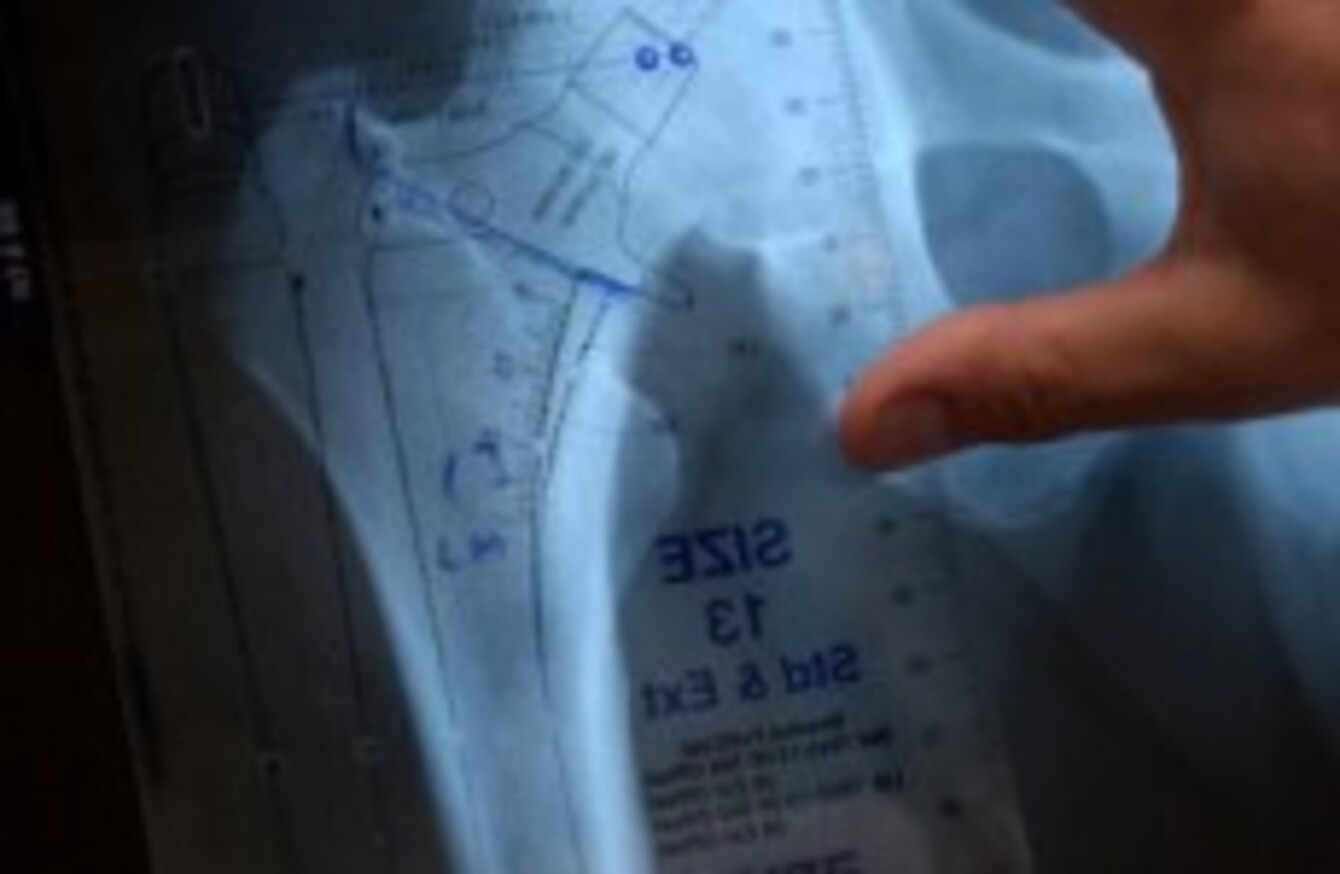 Image: Charlie Riedel/AP/Press Association Images
Image: Charlie Riedel/AP/Press Association Images
A DUBLIN-BASED solicitor is to lead a lawsuit against the manufacturers of faulty hip replacement devices to secure compensation for patients who will have to endure life-long medical checks and undergo revision surgery.
Peter McDonnell will file a case against DePuy, a subsidiary of the Johnson & Johnson Medical Devices and Diagnostics Group, on behalf of more than 200 patients who were fitted with the defective hip implants between 2003 and 2010.
He hopes the High Court will begin hearing cases within the next 12 to 18 months.
The case against DePuy and its parent company was made stronger last month after the New York Times published revelations that one type of the defective hip devices were marketed in Europe after the US FDA rejected their sale in America in 2009.
About 93,000 of the devices were shipped to Europe and India after US clinical trials discovered they had a higher failure rate than old-style replacements but .
McDonnell told TheJournal.ie that 3,500 patients in Ireland have been affected by the faulty hips. The metal-on-metal hips were put into patients as it was believed they allowed for greater mobility and longevity.
However, it was discovered that the metal-on-metal devices started to shred and entered the bloodstream, damaging bone, nerves and tissue. The company did not formally recall the replacement hips until August 2010 and patients who were fitted with them were told to undergo regular scans and blood tests with their surgeons.
Many patients were found to be suffering from blood poisoning and revision surgery was required. The old metal hip was replaced with a new ceramic or plastic one.
"It is very invasive surgery, which is much more difficult than the original," McDonnell told TheJournal.ie. "Patients lose more muscle, tissue and bone and end up with a greater limp than they previously had."
DePuy recognises that about 12 to 13 per cent of patients will have to receive revision surgery but recent research in the UK has put the figure at a much higher 50 per cent.
"The more time that passes, the more chance of metal shredding and the rate of revision surgery inevitably goes up," explains McDonnell.
In Ireland, 193 revision surgeries have been completed but another 100 have been scheduled to take place.
The solicitor says that his clients range from people in their 30s to men and women in their 80s.
"The group action means we can band together to share scientific and medical information," he explains. "Each case is very different though so will be looked at individually for compensation."
Currently, DePuy pays for blood tests, scans and revision surgeries. Thousands of lawsuits are pending against the company and a compensation fund over several billion dollars has been set aside.
McDonnell advises anyone who has received a DePuy hip to seek legal advice. Lawyers have also told patients not to release medical records to DePuy.