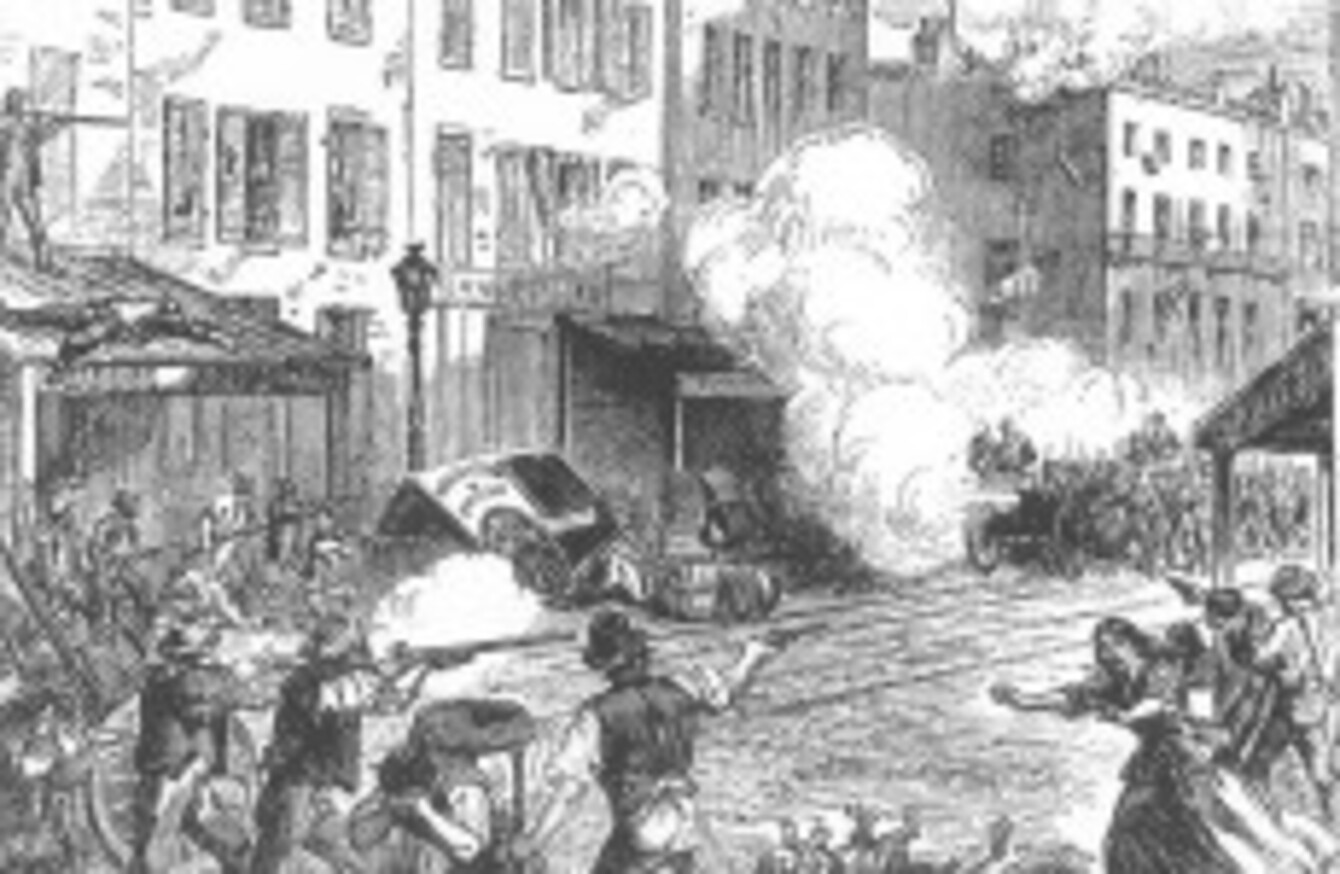 Image: Wikicommons
Image: Wikicommons
IN THE 1850s a lot of Irish people had moved to the the United States.
Mass immigration brought on by the famine saw Ireland's population fall by around 20 -25% with a million dying and about the same amount emigrating.
Figures have shown that when this wave of Irish people got to the United States, a lot of them got involved in criminality.
In statistics listed in an article on news website Prado and taken from the book, Immigrant Life in New York City, 1825–1863, Irish people were shown to cause a lot of trouble in the city.
Some of the statistics listed are quite staggering.
More than half of all crime committed in New York in the 1850s was by Irish-born individuals.
In 1858 the Irish  accounted for 35% of all of the prostitutes arrested in the city.
More than half of all those committed to NYC prison in 1858 were Irish-born.
In 1859, 74% of those convicted of drunk and disorderly conduct before the NY Court of Special Sessions were Irish-born.
In the article, the events of 12 July, 1871 are looked back upon, with an assessment on the clash that happened between the Irish of New York and Orange Order who also had a presence in the US at the time and were holding their yearly parade.