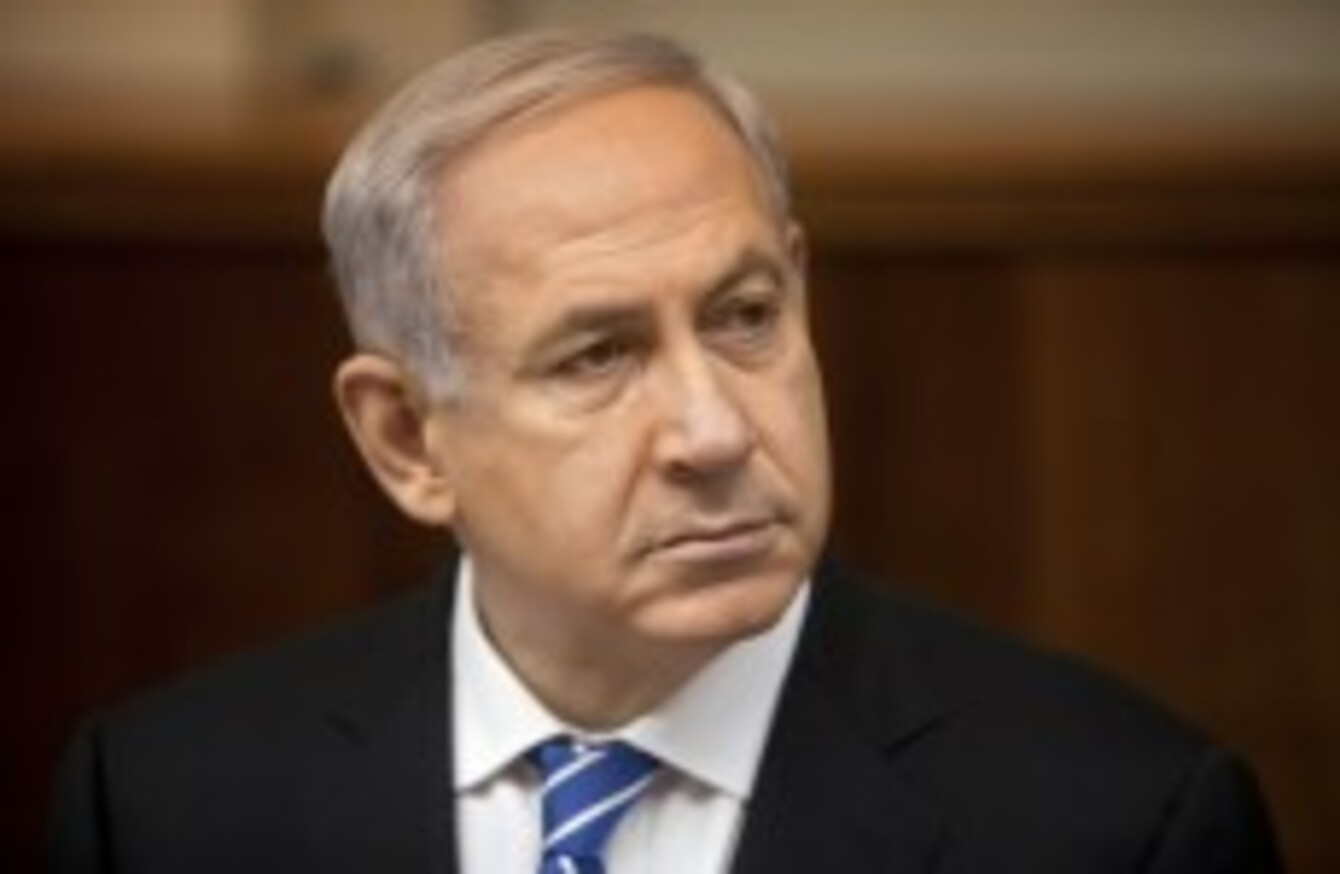 Image: Sebastian Scheiner/AP/Press Association Images
Image: Sebastian Scheiner/AP/Press Association Images
Israeli Prime Minister Benjamin Netanyahu has ordered a freeze on publishing tenders for new West Bank settler homes to avoid hampering US efforts to renew peace talks, army radio reported on Tuesday.
He informed Housing Minister Uri Ariel about the decision several days ago, before his departure for China, the radio said.
Ariel, a settler himself, is the number two in Jewish Home, a far-right nationalist religious party which is a fervent advocate of Israeli construction on land seized during the 1967 Six Day War.
Neither Netanyahu's office, nor the housing ministry would comment on the report, which said the premier had gone back on a pre-election pledge to push ahead with thousands of new settler homes if reelected.
The decision to build thousands of new settler homes in the West Bank and east Jerusalem was taken as a punitive measure late last year after the Palestinians won upgraded UN status, despite strong opposition from Israel and Washington.
It was not immediately clear if the reported freeze also applied to construction in annexed east Jerusalem.
The radio said that Netanyahu's decision was linked to efforts led by US Secretary of State John Kerry to find a way to relaunch negotiations between Israel and the Palestinians.
Direct peace talks broke off in late September 2010 just weeks after they were launched, following Israel's refusal to renew a freeze on settlement construction.
Since then, the Palestinians have said they will not return to negotiations while Israel continues to build on land they want for a future state.
Israel has said it is ready for an immediate resumption of talks, but insists it will only talk if there are no such pre-conditions.