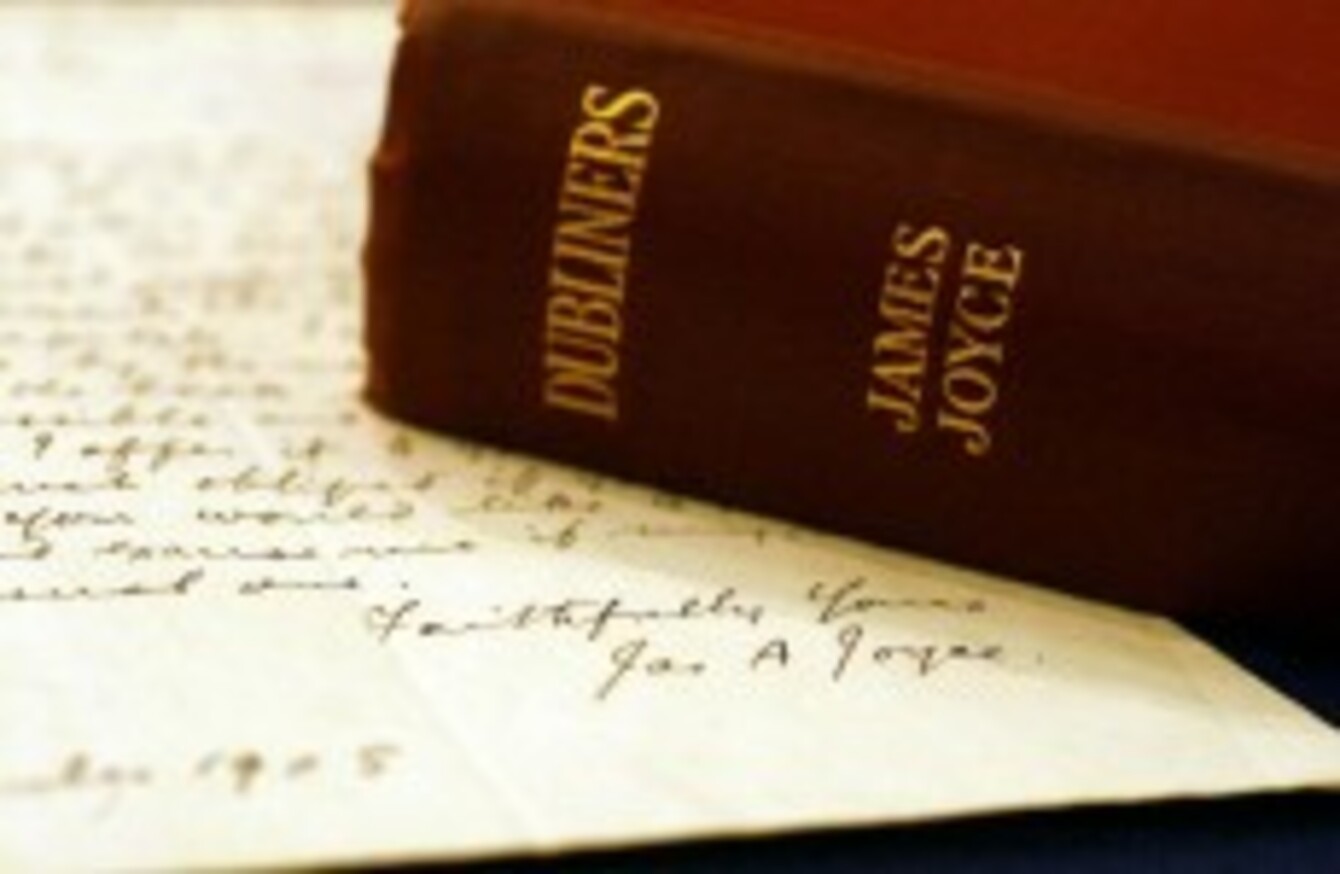 Image: PA Archive/Press Association Images
Image: PA Archive/Press Association Images
TODAY MARKS THE 100th anniversary of James Joyce's Dubliners, his accessible masterpiece that has left an indelible mark on Irish and world literature.
The collection of 15 short stories was published on 15 June 1914 after an nine-year debacle with a number of publishers, who wanted to remove some of the more controversial elements – including the entire Two Gallants story.
Joyce held out though and eventually got the contract he wanted for his "chapter of the moral history of my country".
The publisher, despite his agreement, didn't have much faith in the book's promise because it "is about Ireland".
Grant Richards was wrong though and, although it initially lay in the background behind Ulysses and Finnegan's Wake, it has obtained an equal footing.
To mark the centenary, independent Irish publisher Tramp Press decided to 'cover' the book.
Writer and editor Thomas Morris told Publishers Weekly that he came upon the idea after hearing a busker on Grafton Street playing the Jeff Buckley version of Leonard Cohen's Hallelujah.
"Would writers 'cover' a story from Dubliners?" he mused.
He got 15 authors to take up the challenge and the complete anthology, Dubliners 100, was ready to go in just 10 months.
The list of writers who signed up is impressive and includes John Boyne (of The Boy in the Striped Pajamas fame), Donal Ryan (A Spinning Heart) and Paul Murray (Skippy Dies).
IMPAC-nominated Peter Murphy took up the daunting task of writing a new version of the final story, The Dead, the most praised of the collection.
The IFI is also honouring the occasion with a 35mm screenings of John Huston's 1987 adaptation of The Dead today and tomorrow. The are two showings, one at 4pm today and another at 6.30pm tomorrow.
The film is set during the annual dinner party of the elderly Morkan sisters on the Feast of the Epiphany in 1904.
According to the organisers, the film "lovingly recreates the middle-class characters of Joyce's Dublin before reaching a powerful conclusion that reminds us that love is always intertwined with loss".
"John Huston's subtle direction and Angelica Huston and Donal McCann's delicately modulated performances perfectly capture the social atmosphere and emotional nuances of Joyce's original text."
Order Dubliners 100 here.