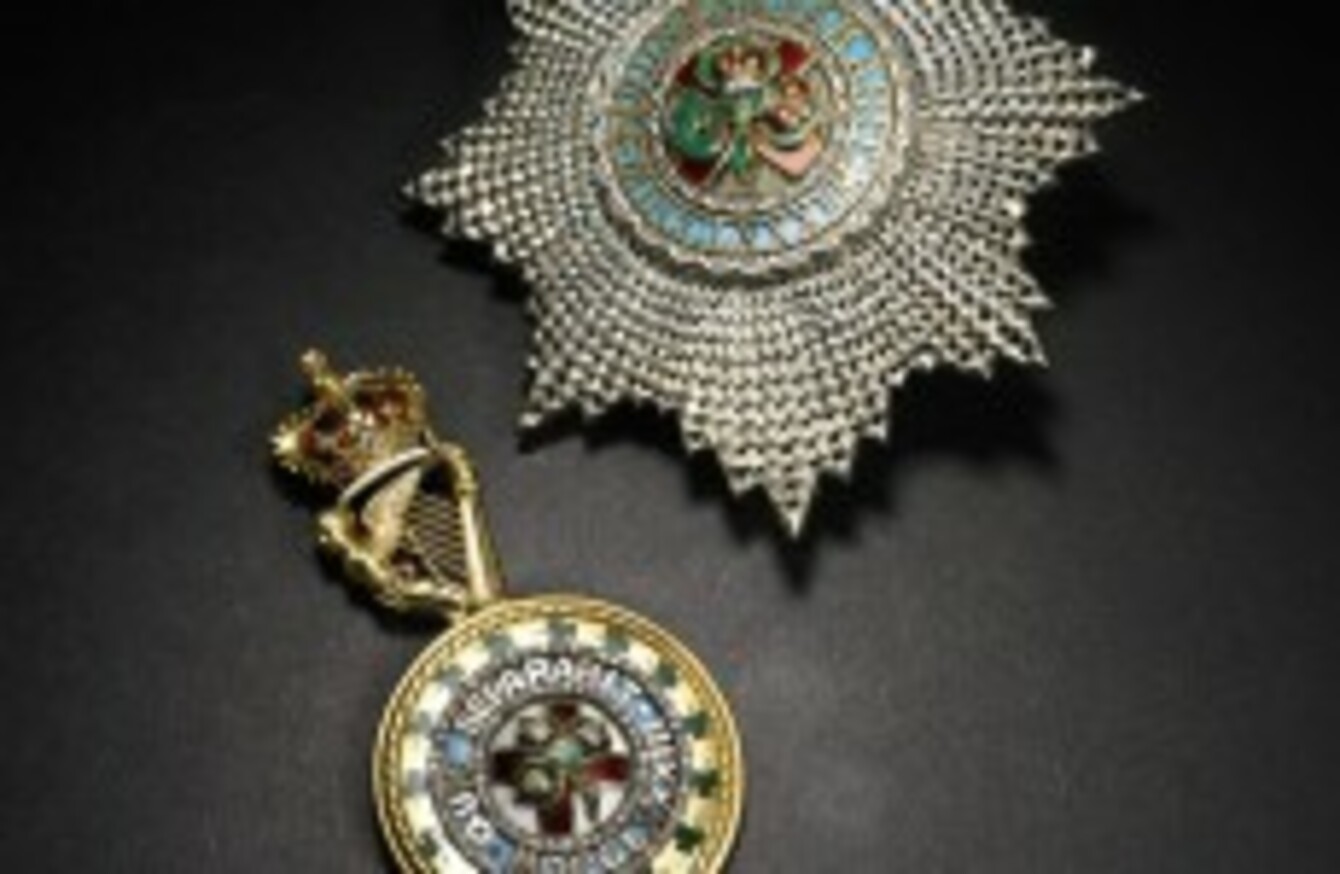 Image: Sotheby's
Image: Sotheby's
CEREMONIAL JEWELS OWNED by a former Viceroy of Ireland have been sold for some £21,250 (€30,056).
The set consisting of a badge and star – which was estimated to be worth between £8,000 to £12,000 – was auctioned off yesterday at Sotheby's London.
The jewels bear the insignia of the Most Illustrious Order of Saint Patrick, a British order of chivalry that was used to reward senior representatives of the monarchy in Ireland.
They are engraved with its Latin motto Quis Separabit? (Who will separate us?).
The set belonged to the organisation's former Grand Master Lord Houghton, who was Viceroy of Ireland in the 1890s.
Houghton, a prominent member of the Liberal Party, was the unelected head of the Irish Executive, which ruled Ireland until independence in 1922.
The male-only order held ceremonies in St Patrick's Hall in Dublin Castle, the seat of British rule in Ireland.
The jewellery was sold to a private collector yesterday as part of the estate of Lord Houghton's daughter Mary, the Duchess of Roxburghe, who passed away last year at the age of 99.
The jewels were discovered in her bank vault among other family possessions.
READ: After the birth of Charlotte, here's the new list of people in line for the British throne >
READ: Eamon Gilmore: There is nothing normal about British-Irish relations >