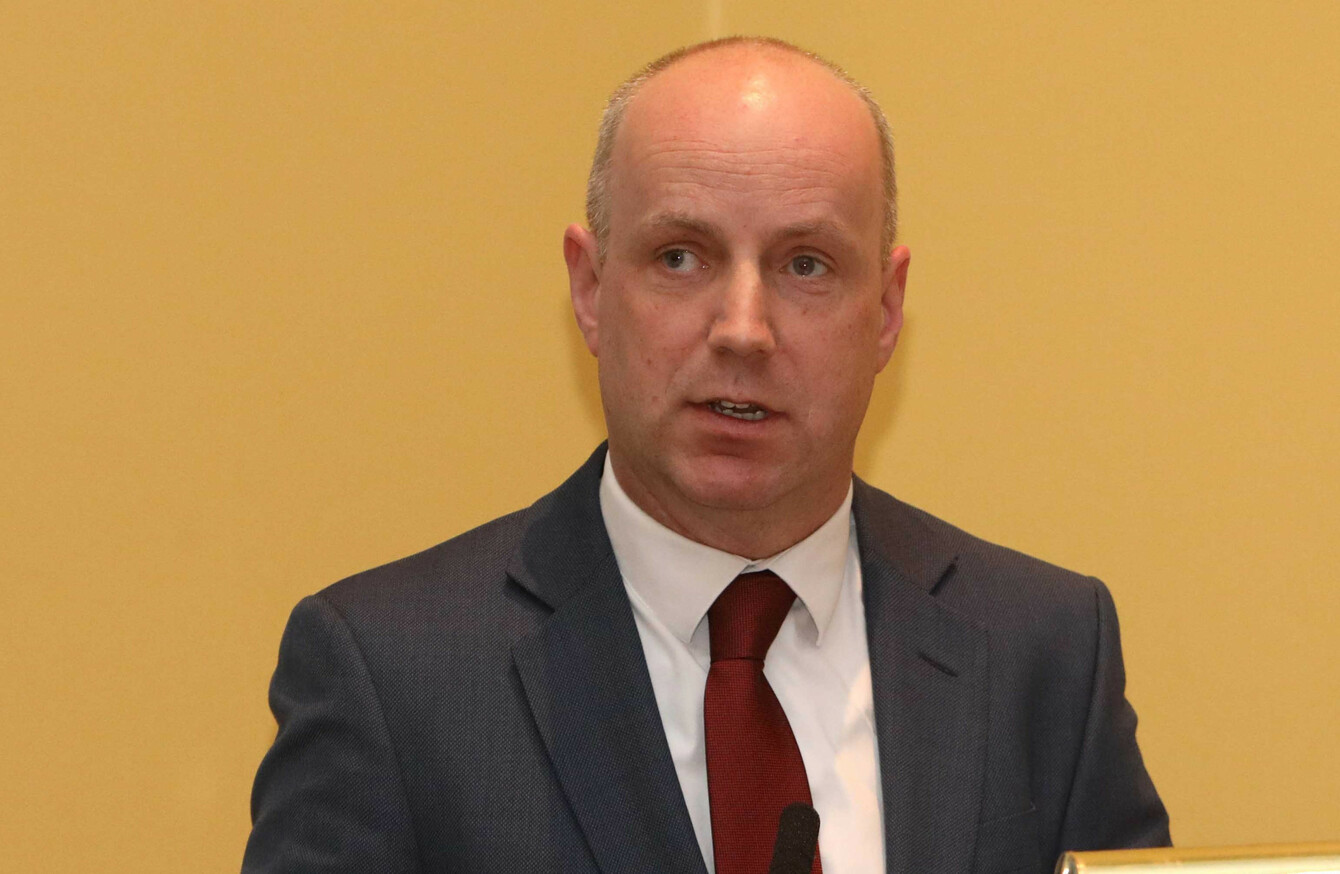 Junior Minister Jim Daly
Image: Leah Farrell
Junior Minister Jim Daly
Image: Leah Farrell
JUNIOR MINISTER JIM Daly has said he was not slapped down for his recent comments in which he said he has "no ideological objection" to Sinn Féin being in government with Fine Gael.
Speaking to RTÉ Radio One's Sean O'Rourke today, the Minister of State for Mental Health and Older People said there were some very good people working in the Sinn Féin party, but he would not like Fine Gael to go into coalition with them after the next election.
Comments made in an interview with Hot Press magazine caused controversy yesterday for the junior minister. He told the magazine:
"I have no ideological objection to Sinn Féin being part of a government. I just think, on a policy platform, it would be very difficult to agree a programme for government between Fine Gael and Sinn Féin. But, look, politics is the art of doing – and who knows?"
He added:
I don't have an ideological objection. We live in a democracy. The will of the people has to be respected – and Sinn Féin's mandate is as legitimate as any other party, as far as I'm concerned.
His remarks were dismissed by the government press secretary yesterday, with many of his party colleagues also expressing concern about his comments.
'Not appropriate'
A spokesperson for the Taoiseach said "it was not an appropriate thing to say".
"He [Jim Daly] certainly was not speaking on behalf of the government or anybody else when he made those comments," he added.
Daly said today that he doesn't speak for the government, adding that during the course of the interview he was giving his personal views.
"You can not just say you will not do business with Sinn Féin because they are Sinn Féin – that is the point I am trying to make.
"You must have a valid reason for not doing business with Sinn Féin – they have a legitimate mandate, the people who vote for them are real people, citizens of this State. So they have to be acknowledged," he added.
He acknowledged that the timing of his comments might not have been "unhelpful".
Earlier this week, Brexit Secretary David Davis said Fine Gael was being influenced by Sinn Féin in terms of their Brexit strategy – something Tánaiste Simon Coveney has dubbed as "nonsense".
When asked about Daly's comments in Galway today, The Irish Examiner reports the Taoiseach Leo Varadkar as saying:
"He's someone who's outspoken and who speaks his mind in a way perhaps that I did a lot in the past, so I'm certainly not slapping anyone down."