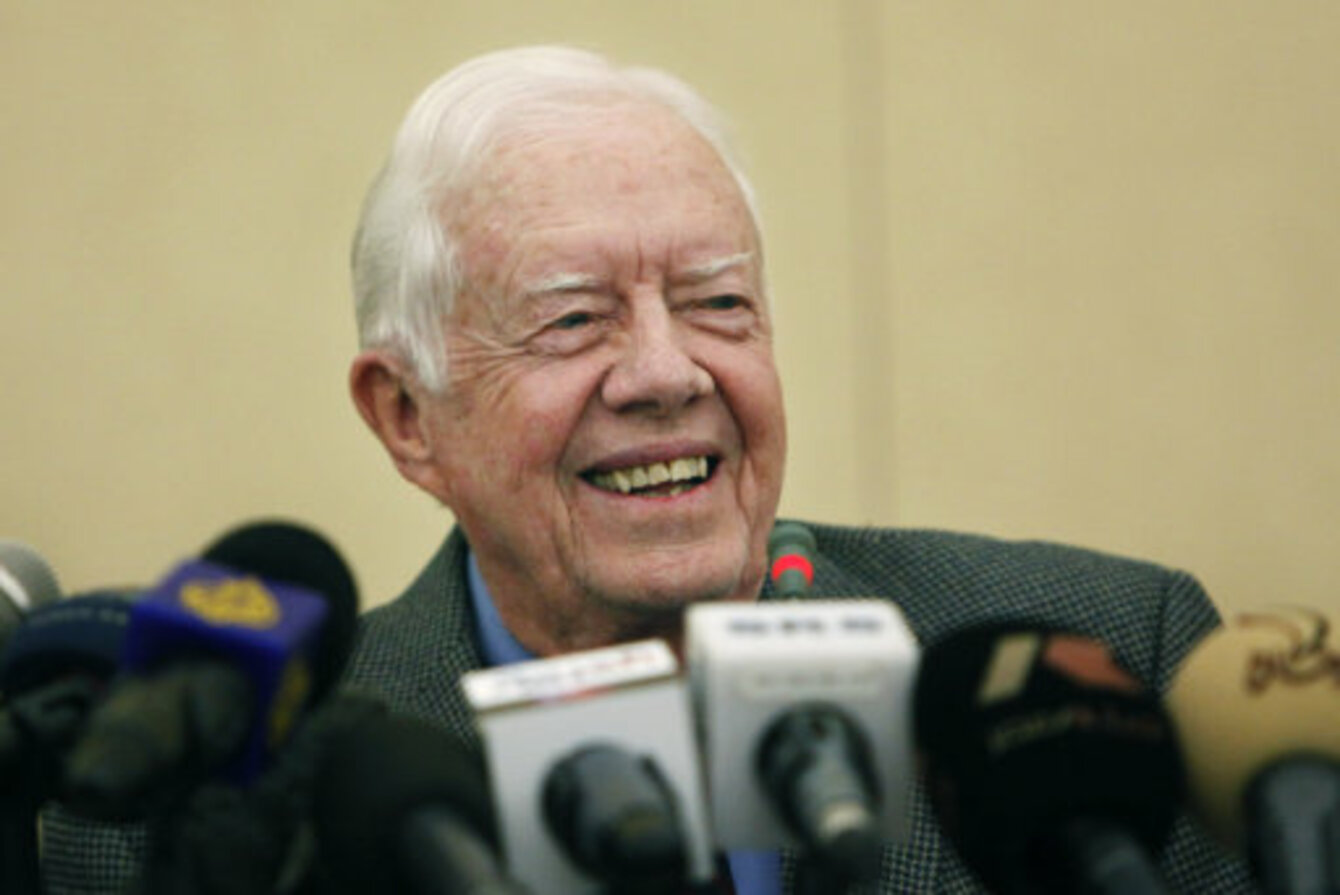 FORMER US PRESIDENT Jimmy Carter is planning a trip to North Korea to negotiate the release of an American man sentenced to eight years in prison there.
Boston resident Aijalaon Mahli Gomes, 30, was arrested after crossing into North Korea from China on 25 January.
He was sentenced to imprisonment at a labour camp and fined around $700,000 for illegally entering the country.
Carter will be operating as a private citizen, and not in any capacity connected with the Obama administration. Time reports that Carter was picked for the mission because he is no longer a government employee.
North Korea has allegedly agreed to release Gomes to Carter.
Bill Clinton operated in a similar capacity last summer when he travelled to North Korea to accompany Laura Ling and Euna Lee home. The two reports had been arrested for illegally entering the country and were held for 140 days.
Clinton's visit raised a series of questions about what the relationship between the White House and North Korea involved, and to what extent communication was being held between the two.