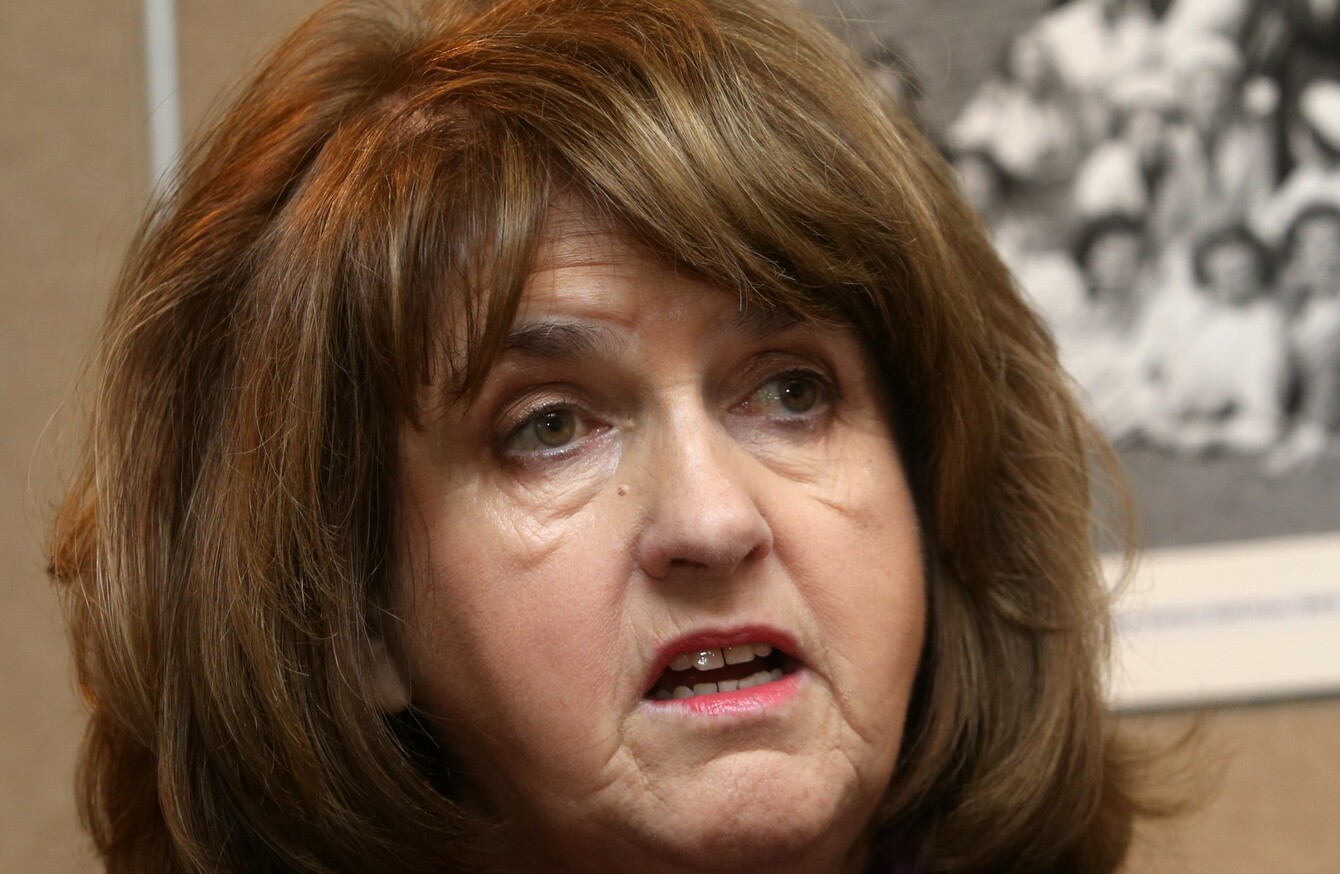 Joan Burton
Image: Sam Boal/RollingNews.ie
Joan Burton
Image: Sam Boal/RollingNews.ie
THE TÁNAISTE HAS said questions about the government's failure to secure an EU deal on its legacy bank debt are "redundant" now that the country has left the bailout and the economy is growing.
Joan Burton was speaking at the launch of the annual report on the programme for government, the last before the general election, which is expected next month.
The coalition has been repeatedly criticised by the opposition for failing to make any advances on the historic 29 June 2012 agreement by eurozone leaders to break the link between sovereign and bank debt.
Hailed by then-tánaiste Eamon Gilmore as a "major game changer" at the time, it was expected that Ireland would use EU funds to retrospectively recapitalise AIB and Bank of Ireland, which received some €25 billion in State funding after the crash. But a deal has not yet materialised.
Burton said today that that announcement in June 2012 was an important "confidence building" measure in the capacity of the Irish economy to recover.
But she insisted that the conversion of the promissory note arrangement into a long-term debt repayment plan has been the basis for this recovery.
"To go back now and read the Dáil commentary, and the commentary by various people in opposition, about how this would fail and could never happen, it's really ironic to see that that was the point really at which we got back in our feet in a serious way," Burton said today.
So I would say that in a certain sense the question [about retrospective recapitalisation] is redundant because we're now out of the Troika process.
Taoiseach Enda Kenny insisted that the 2012 agreement was made as part of "a number of options that could be considered".
He said the situation had now changed since half of the €64 billion Ireland borrowed was ploughed into the two pillar banks.
Finance Minister Michael Noonan has already indicated that the government expects to sell some of its 99.8% shareholding in AIB this year if it is returned to government.
Burton added that proceeds from the sale of those shares means that the money ploughed into the bank will be largely returned to the exchequer and to taxpayers over time.