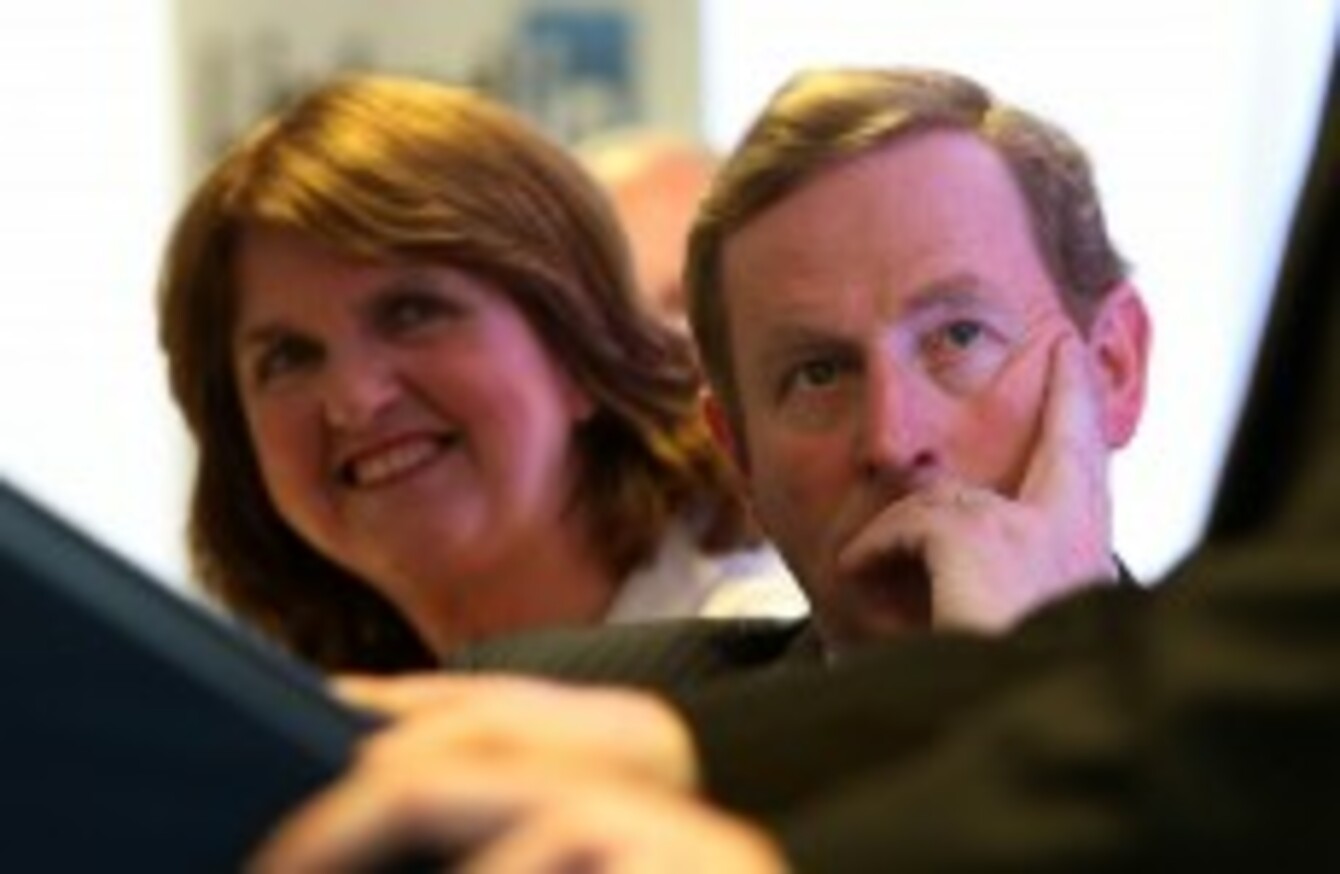 Image: Niall Carson/PA Wire/Press Association Images
Image: Niall Carson/PA Wire/Press Association Images
MINISTER FOR SOCIAL Protection Joan Burton has joined a number of Europe-based politicians to call for an end to the austerity measures being implemented across EU Member States.
Writing in the Guardian today, Burton – along with László Andor, Pervenche Beres, Yves Leterme and Henri Maloose – calls for a full restructuring of the economic and monetary union.
"Austerity could only ever bring us so far. We must now move to the next stage," they say.
The letter comes just a day after reports in Ireland suggested that Finance Minister Michael Noonan is preparing a new-but-strict plan to replace the Troika's bailout programme.
According to Burton and the other signatories, the EU has failed to deliver economic prosperity and social progress over the past five years and that there is "no tangible improvement in sight".
Although they believe a shift away from an 'austerity only' approach has been made, the letter states that Europe still lacks a "robust recovery strategy".
"All in all, Europe has not yet succeeded in eliminating uncertainty, and its people have paid a high price for this."
Burton, with her colleagues, believes the crisis in Europe has outlasted other jurisdictions because of "designed monetary union, without an appropriate framework of rules for banks and other financial institutions or sufficiently robust budgetary instruments."
So far the EU has only deployed the minimum collective response necessary for the euro's survival: conditional emergency loans to troubled countries, conditional bond-buying by the European Central Bank, tougher economic policy co-ordination, and tighter restrictions on governments' debts to assure markets of countries' responsibility.
They cited high unemployment, falling internal demand, increasing polarisation within societies and a "yawning chasm dividing relatively prosperous core countries from a periphery destined for depression" as continuing problems.
The five politicians included four demands in their letter:
The establishment of an EU-level banking union to restructure and/or close down failed banks, give companies access to more credit and provide greater debt write-offs.
A consolidation in weaker member states needs to be balanced by higher consumption in stronger EU countries. "Symmetrical rebalancing" would require structural measures in stronger countries, such as allowing wages to catch up with productivity and adequate minimum wages to prevent in-work poverty.
To use EU funds and the European Investment Bank as a major source of financial support for weaker members states which need investment so they regain competitiveness. They want sophisticated industrial policy and support for entrepreneurship, so that restructuring produces sustainable business models.
Europe's monetary policy must become more expansionary and the ECB needs to rethink its role and powers, according to the group.
Finally, the five ask for more investment in "human capital" to create opportunities to reach full employment.
In short, the group is calling for a "grand bargain" between surplus and deficit countries, which could include the pooling of government debt and cross-country automatic stabilisers. The continued reduction of government spending in deficit countries without higher demand in surplus nations is "a recipe for long-lasting recession and disintegration", they conclude.
There is no solution to the crisis without reconstructing Europe's economic and monetary union, and without shifting the focus on to people's needs and potential. Austerity could only ever bring us so far. We must now move to the next stage.
Burton is the only sitting elected representative among the authors. She had made her anti-austerity position clear in recent weeks, putting herself at odds with the official line coming from the Cabinet.
László Andor is a Hungarian economist and Commissioner for Employment, Social Affairs and Inclusion in the European Commission. Pervenche Beres is a French politician and a member of the Progressive Alliance of Socialists and Democrats in the European Parliament. Yves Leterme is a former Prime Minister in Belgium and leader of the Christian Democratic and Flemish Party. Henri Maloose is the president of the Employers' Group of the European Economic and Social Committee.