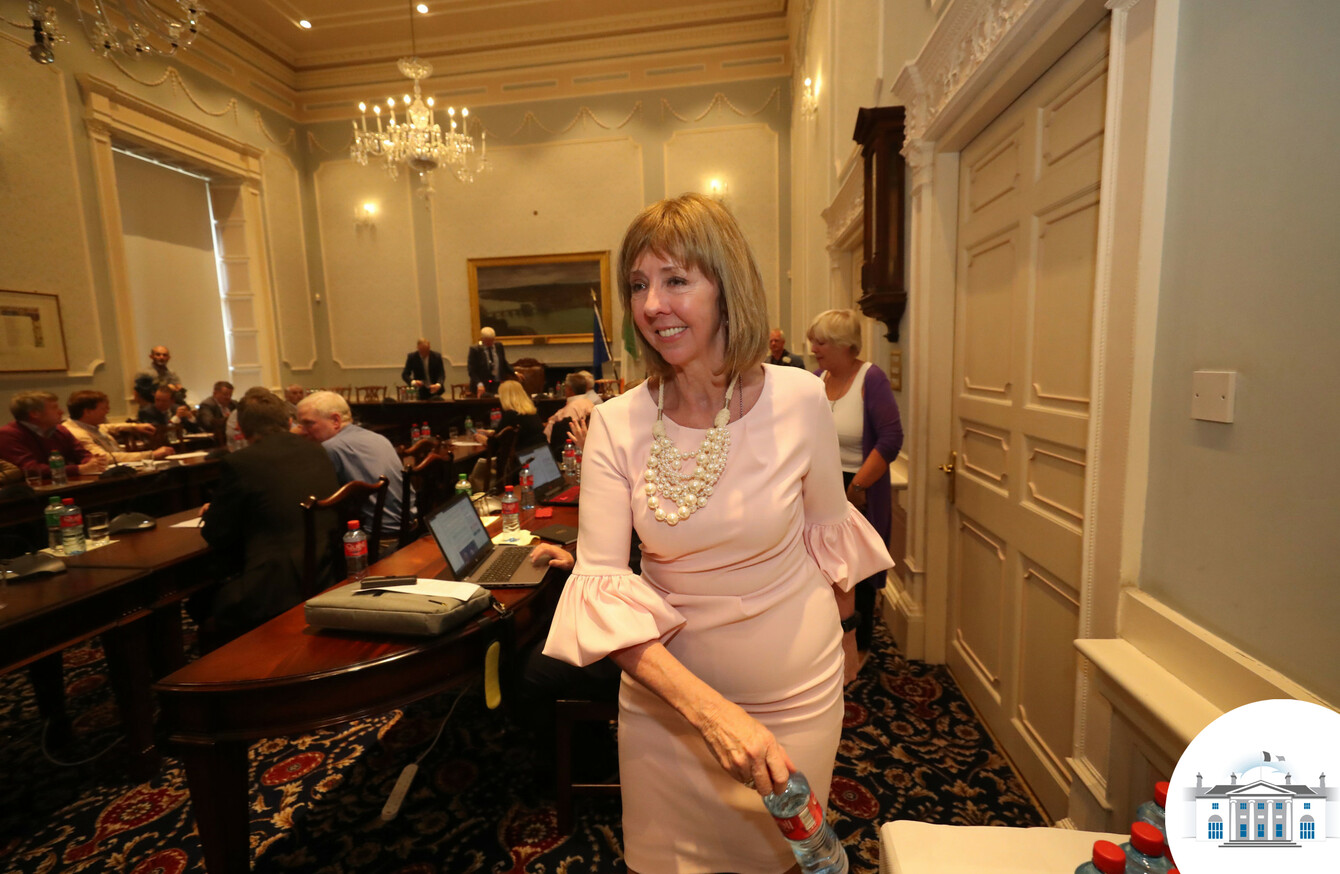 Irish Presidential hopeful Senator Joan Freeman
Image: Niall Carson/PA Images
Irish Presidential hopeful Senator Joan Freeman
Image: Niall Carson/PA Images
SENATOR JOAN FREEMAN has revealed that her campaign to become the next President of Ireland will focus on mental health and elderly people.
The Independent Senator received her first presidential nomination from a local authority last night, when 14 members of Cork City Council gave her their backing.
During the meeting, details of the Pieta House founder's campaign became clearer, as she emphasised the roles of mental health and people over the age of 65 in society.
Speaking to RTÉ afterwards, Freeman claimed that mental health was something that affected "every single person in Ireland".
"I'm not talking about mental health [in terms of] the vulnerabilities of people, but about society's mental health," she said.
"It affects relationships, it affects children in school, it affects the workplace. So it affects all of us."
'Expertise and brains'
Freeman also referenced the mental health of elderly people, whom she denied she was specifically targeting as part of her campaign.
She told a story about her 65-year-old sister who is retiring from a "very very high" position in a bank despite having "expertise and brains" that Freeman believes should continue to be put to use.
"We need to use and utilise the people of 65 and over for their wisdom and their expertise," she said.
Despite being tipped for a presidential run for a number of months, last night's meeting was the first time Freeman went into detail about her campaign.
When she wrote to councils seeking support for her bid earlier this year, she said she believed in a presidency which prioritised "the well-being of the nation, physically and mentally".
Freeman's campaign is expected to continue on Friday, when she will appear before a meeting of Cork County Council in a bid to obtain the local authority's nomination.
To get on the presidential ballot paper, a candidate needs the backing of at least four councils or 20 members of the Oireachtas.
Candidates have been addressing local authorities in the past few days making their case about why they should receive the council's backing.
Meath and Cork City are the only ones to have declared their support for a candidate, with the former opting to support businessman Gavin Duffy yesterday.
The election will be held on 26 October.