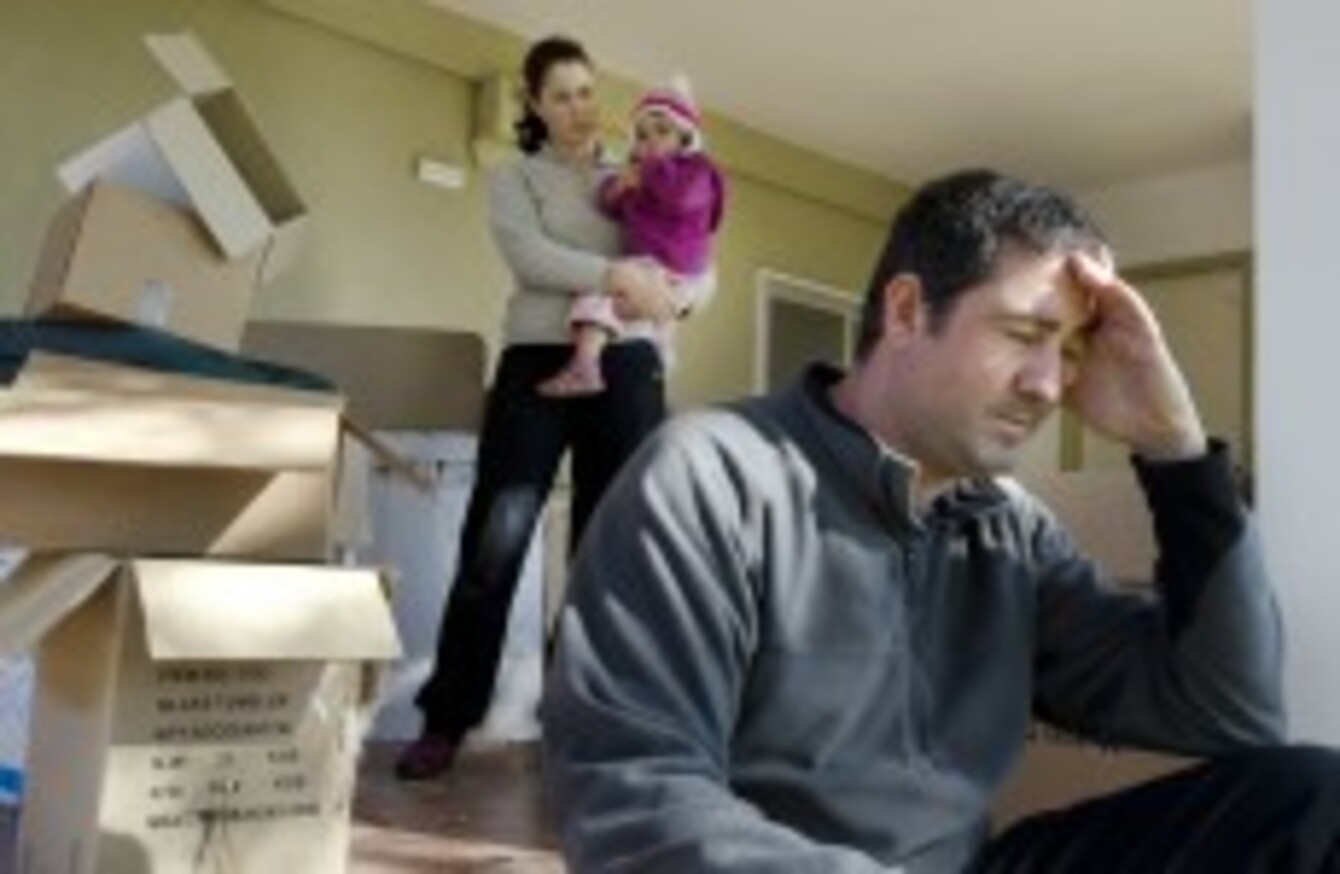 Image: Shutterstock/ChameleonsEye
Image: Shutterstock/ChameleonsEye
Updated 12:45pm
A LARGE NUMBER of families are becoming homeless every day despite actions being taken to provide more supports and beds.
That's according to the end of year report on homeless services in Dublin.
A number of actions got underway after the Government Summit on Homelessness in December following the death of Jonathan Corrie in a doorway near Leinster House.
An extra 271 addition beds were made available in the Dublin region however all extra emergency beds are now full every night.
The average number of empty beds fell from 31 a night in the week before Christmas to just three a night now.
Speaking during Leaders Questions today, Tanaiste Joan Burton said, "Additional beds will be brought on stream should the need arise."
Sinn Féin's Mary Lou McDonald said, "There is no 'should' – this is imperative and is a must."
The Deputy Leader also added that rising rents are seeing families presenting as homeless everyday and forcing people to squat and sleep in cars:
Some parents are sleeping in their cars and their children could be at either side of the city with relatives and friends.
Overall 4,976 adults engaged with homeless services in the Dublin region last year and in the fourth quarter of the year 2,660 adults accessed emergency accommodation.
Response 
A state-funded Night Café provided by Merchants Quay Ireland is providing a contact point for persons who do not or cannot access emergency accommodation.
While the Housing First Service, who responds to people sleeping rough in the Dublin area have extended their on street service until 3am with transport available to bring persons to accommodation, if required.
The report found that during 2014 the Tenancy Protection Service prevented 344 families from becoming homelessness and 792 adults moved out of homelessness to independent living in tenancies.
Joan Burton said a review is being carried out to see if it is possible to change the rent structure in the country.
She also added that it's up to local authorities to put plans together to build more housing.
The public can make the Housing First Service aware of a person who may be sleeping rough in the Dublin region by using this confidential weblink.
Originally posted 9am.