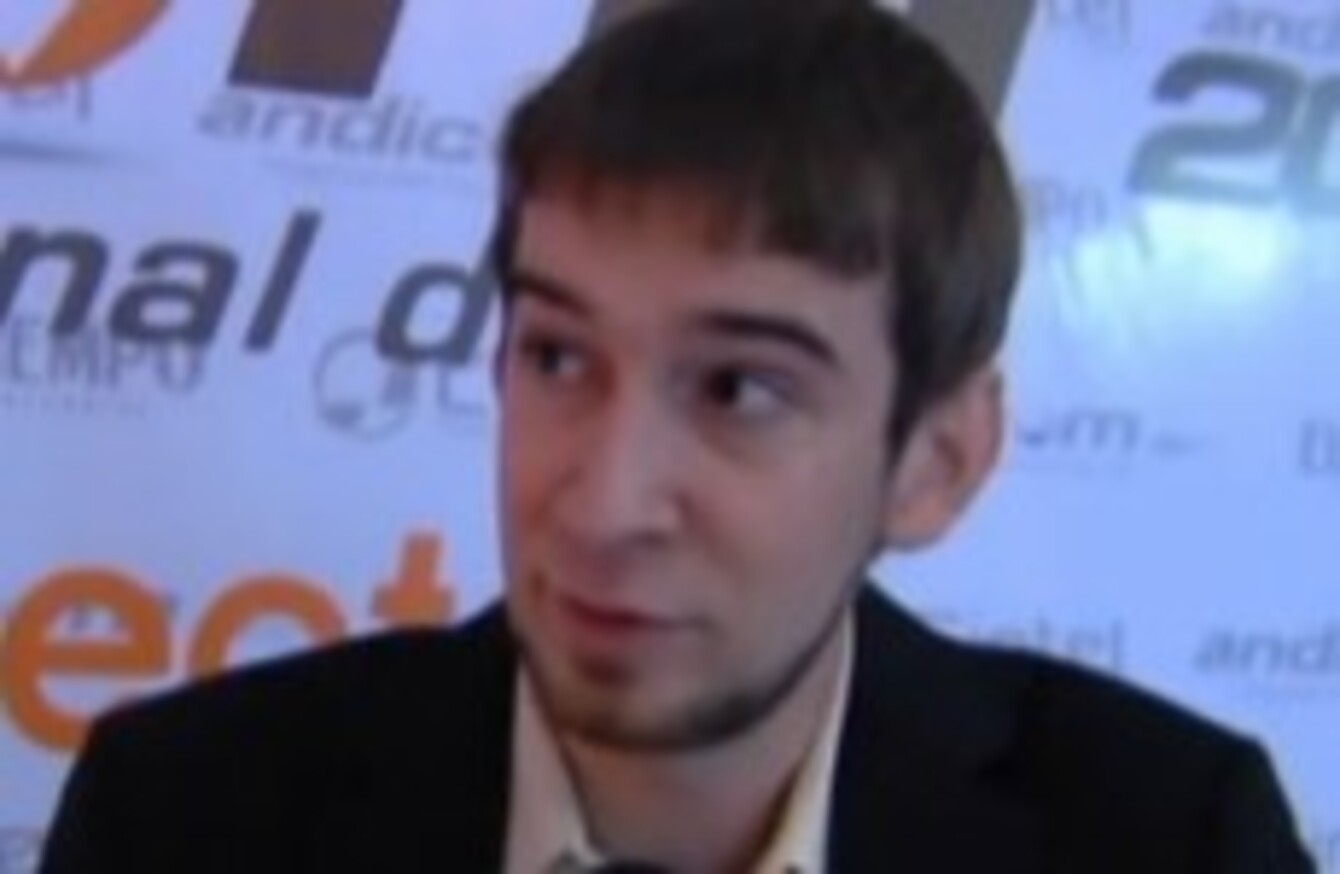 Image: Cintel/Youtube
Image: Cintel/Youtube
A CO-FOUNDER OF Grooveshark, an early leader in music streaming, has died at the age of 28, police in the US have confirmed.
Josh Greenberg died at his home yesterday evening in Gainesville, Florida, the university town where he helped launch the site in 2006.
The cause of death was unclear but there was no evidence of foul play or suicide, the Gainesville Police Department said.
Greenberg, who lived with a girlfriend who was away for the weekend, had been planning new projects and was "more relieved than depressed" by the recent end of Grooveshark, his mother, Lori Greenberg, was quoted saying by The Gainesville Sun newspaper.
Grooveshark was one of the pioneering sites that offered unlimited, on-demand music, but, unlike later platforms such as Spotify, the company initially had few licensing deals with record labels.
With its young, entrepreneurial spirit, Grooveshark had often been described as the Facebook of music, but its trajectory was far less smooth.
Greenberg and Grooveshark's other top executive, Sam Tarantino, had faced $736 million in penalties after a judge last year ruled that the bosses actively encouraged employees to upload copyrighted material.
Rather than go to trial, Grooveshark — which claimed 30 million monthly users — went dark on 30 April in a settlement with major record labels.
As part of the deal, Greenberg and Tarantino offered a public apology and handed back copyrighted files.
A third founder, Colombian-born Andres Barreto, left Grooveshark before its end and has been involved in start-ups in the United States and Latin America.