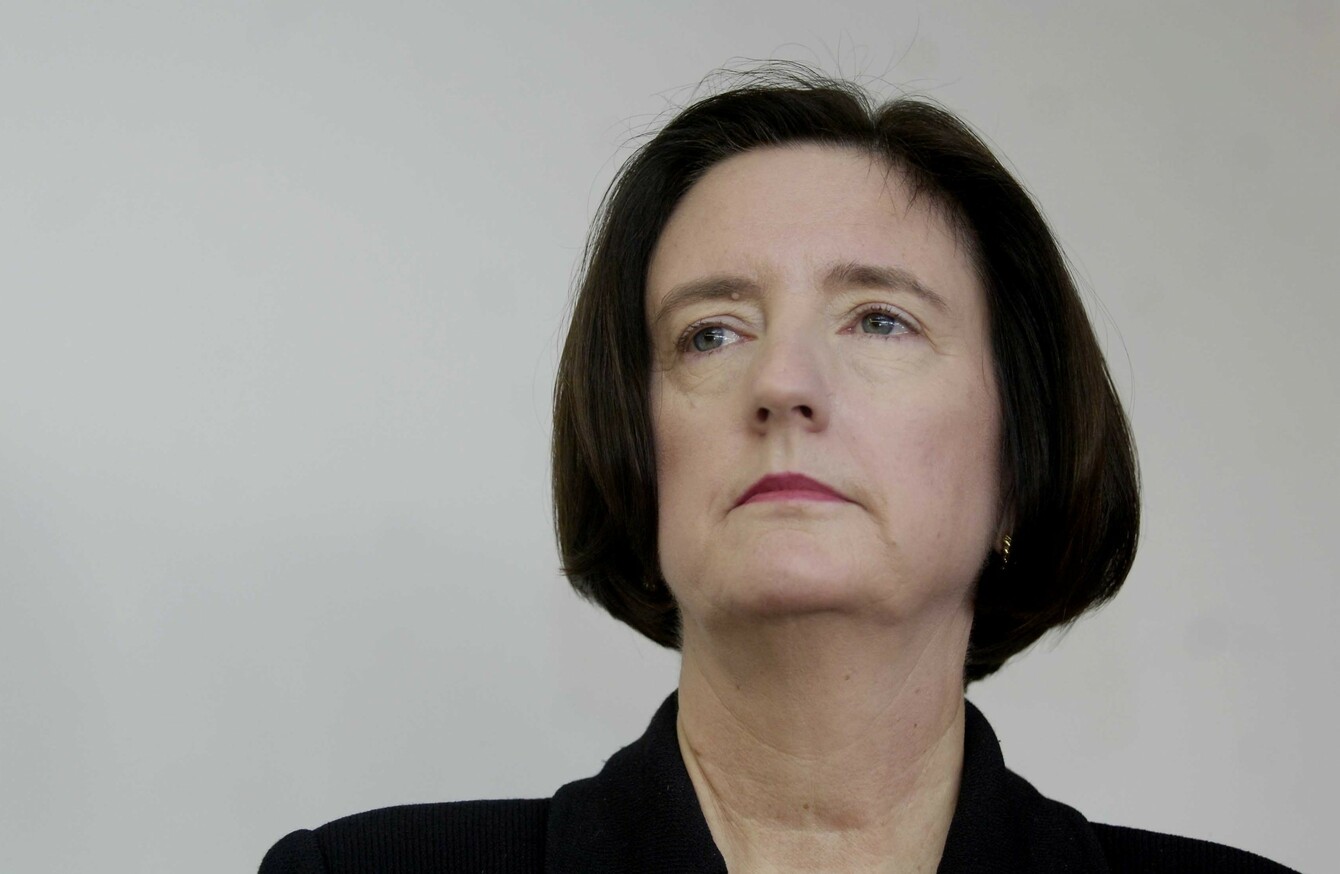 Image: Graham Hughes/RollingNews.ie
Image: Graham Hughes/RollingNews.ie
TODAY, IT WAS announced that veteran police officer Kathleen O'Toole will lead the Commission on the Future of Policing in Ireland.
Tánaiste Frances Fitzgerald received government agreement to appoint the current Chief of the Seattle Police Department to the role, and made the announcement today.
It is understood that O'Toole is finishing up her position in Seattle before taking up the role as head of the Garda root-and-branch review.
The review will involve a comprehensive examination of all aspects of policing, including all functions currently carried out by An Garda Síochana.
In the Dáil this afternoon, Taoiseach Enda Kenny said that O'Toole "is an outstanding person of great experience". He added that she has a "deep understanding of the situation which applies here in Ireland".
So, what exactly makes her "uniquely qualified" for the review of An Garda Síochana? Here's what you need to know about Kathleen O'Toole.
Irish connections
O'Toole comes from Massachusetts, and served as a police officer in Boston in the 1980s.
She later rose to become the first female police commissioner of Boston.
She became a member of the Patten Commission, set up to reform policing in Northern Ireland, which led to the eventual formation of the PSNI.
O'Toole held the position of Chief Inspector of the Garda Inspectorate between 2006 and 2012.
Since 2014, she has held the role of Chief of Police in Seattle.
One event that is believed to have been raised in cabinet today, relates to a court case brought against O'Toole last year by senior officers in the Seattle force.
Last July, a jury found that O'Toole had retaliated against two officers who had been transferred out of a district amid a dispute over the handling of overtime pay, reports the Seattle Times.
The court had heard that she had complained that lucrative overtime pay had been improperly steered to four black officers.
The city's mayor, however, backed O'Toole, saying that he supported her decisions and acknowledged that she had taken the role of police chief in the midst of racial tensions among the force.
Doubts have also been raised concerning O'Toole's presence on the interview panel which appointed Nóirín O'Sullivan as garda commissioner in 2014.
In October of that year, the Irish Independent reported that O'Toole was one of four members of that interview panel.
It is not known if the government is footing the full bill for O'Toole's relocation costs. A government source said O'Toole is the "ideal candidate" and is "eminently qualified" for the role.
The terms of reference for this review will be finalised by the Tánaiste shortly, and be brought before cabinet for approval.
With reporting from Christina Finn.