THERE'S JUST SOMETHING particularly amusing about televised news when things go wrong or reporters say something they didn't quite think through.
We all know Sky News veteran Kay Burley has had her moments – from her almost worrying levels of excitement about the royal babies to her, er, robust (?) interview technique with some guests.
So, we want to know if you can tell her style from that of serious and well-respected Simpsons journalist Kent Brockman.
Have at it…
"Well, what do you say to the accusation that your group has been causing more crimes than it's been preventing?"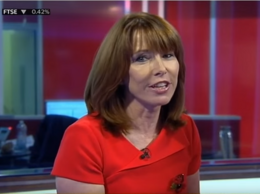 Sky News
Burley


"I know that I am a very bad Catholic. I know now that it is Ash Wednesday and I know that those are ashes on his forehead. I hang my head in shame."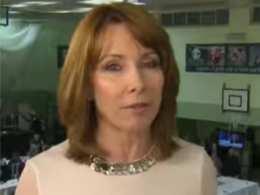 Sky news
Burley


"Five murders, in six weeks - do you think if you'd had a better sex life he wouldn't have done them?"
"All this drinking, violence, destruction of property. Are these the things we think of when we think of the Irish?"
"Are you sorry? For the way you behaved today?"
"Sir, why did you wait until the last minute to pay your taxes?"
"Dozens of people are gunned down each day, but until now, none of them was important."
"Nonsense, get over yourself".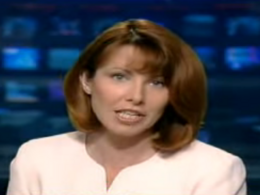 Sky News
Burley
Brockman


"Hordes of panicky people seem to be evacuating the town for some unknown reason."
"Never alone with a microphone!" Answer all the questions to see your result!
You scored out of !
You're April O'Neil!
You really pay attention to news - both real and fictional - and you particularly remember gaffes like these ones.
You scored out of !
You're Ron Burgundy!
Okay, so you're not the best reporter in the world. But you've said some pretty strange things on air yourself so you know your stuff.
You scored out of !
You're Borat!
Okay, so you can't tell them apart.... But hey, you're off in you own little world and it's working for you.