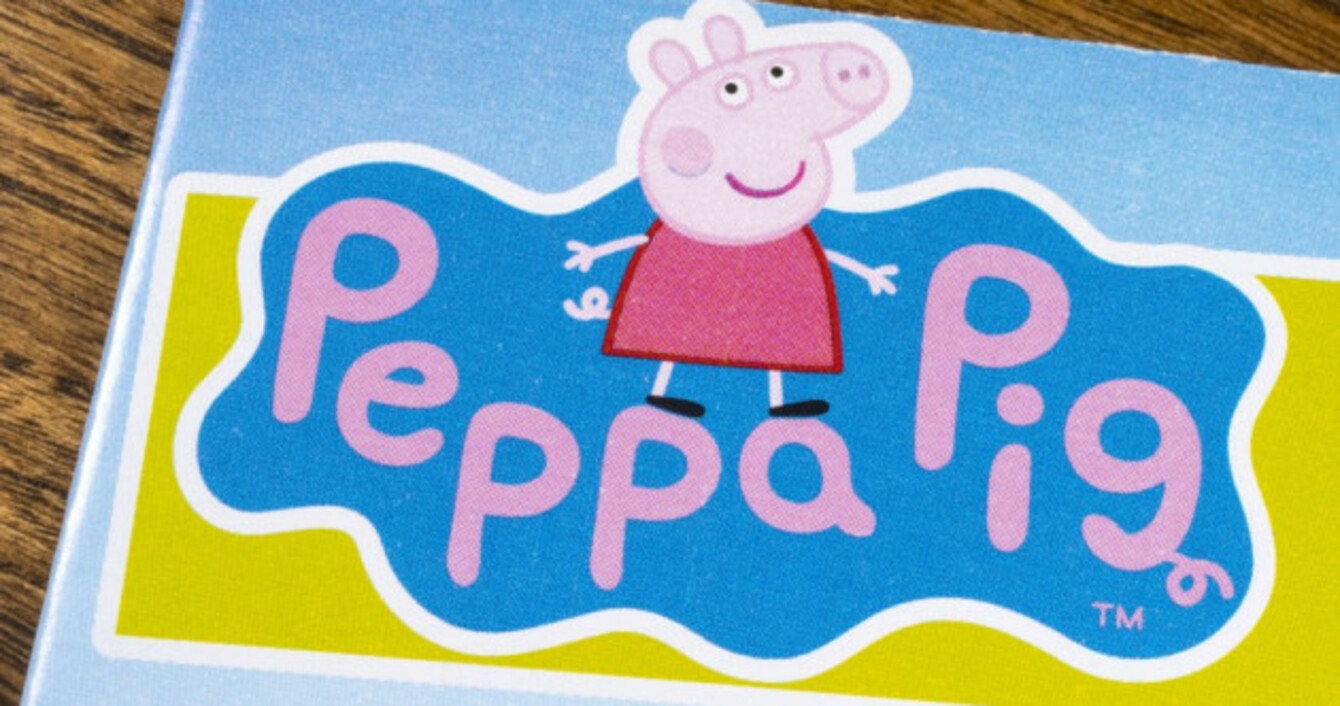 Image: Shutterstock
Image: Shutterstock
IF YOU HAVE a kid, there's a good chance you'll have found yourself sat in front of the wonders of children's TV.
And while you might be happy to suspend logic and accept new worlds where puppies pilot helicopters and pigs go skiing, there will inevitably be some inconsistencies and unanswered questions that end up driving you slowly insane.
Questions like…
1. Why are some animals in Peppa Pig anthropomorphised (given human characteristics) and some aren't? Grandpa Pig has a pet parrot that acts like you would expect a pet parrot to… and yet the hamster character (traditionally a 'pet' animal) is a FLYING VET!? That's messed up.
2. Why does Miss Rabbit do ALL the jobs? What's that all about? Is it a social commentary on how much women could do if they didn't have kids?
Source: Peppa Pig - Official Channel/YouTube
3. Granny Dryden hasn't appeared since Season 2 of Postman Pat. Whatever happened to her, or aren't we supposed to ask?
4. And while we're on the subject: There's no way Greendale, a village in the Yorkshire dales, really needs a postal service with air, sea and land delivery, is there?
5. Is Fireman Sam actually Norman Price's dad? Surely an extended special featuring a Jeremy Kyle DNA test is called for.
6. What's with the dimensions of the Ninky Nonk and the Pinky Ponk? Do Iggle Piggle and co get smaller when they step inside or do the vehicles get bigger?
Source: In the Night Garden/YouTube
7. Why can all of Paw Patrol talk and yet the Kitten Catastrophe Crew can only miaow?
8. WHERE THE HELL ARE RYDER'S PARENTS? Ditto responsible guardians for Sarah and Duck, Charlie and Lola.
9. Why doesn't Mr McGregor just fill in Peter Rabbit's good old dad's holes?
10. Why do Peter and friends feel justified about getting all worked up when Old Brown takes their radishes? They nicked them in the first place.
11. AND WHY DOES PETER ALWAYS TAKE SUCH COPIOUS AMOUNTS?? You don't NEED a whole crate of sprouts you greedy little s**t!
12. Why is Nutkin the only squirrel that can talk? Is it because he has a hat?
Source: Peter Rabbit/YouTube
13. Surely having drivers for any of the trains in Sodor is a complete waste of time and money when Thomas and Friends clearly do whatever the hell they want?
14. In Bing, who IS Flop? And why is he, and all the other 'adult' carers, small, knitted and nude while the 'children' are fully dressed and large?
15. Except Pando: why, in the name of all that is round the corner not far away, is Pando only ever in his Y-fronts?
16. In Hey Duggee, why can the Squirrels talk but their teacher Duggee can only woof?
17. With a teacher/ pupil ratio of 1:4, hi-tech gadgets and global travel opportunities – how much does a place in the Go Jetter Academy cost? Who is funding that educational establishment?
Source: CBeebies/YouTube
18. Why do all the animals in Peppa Pig have alliterative names EXCEPT for George Pig, Cousin Chloe and Baby Alexander?
19. Does anyone ever put that foul sponge that Makka Pakka uses to wash rocks and faces into a long 60 degree wash? Or is there an 'Upsy Daisy is having an impetigo day' episode in the offing?
#Open journalism No news is bad news Support The Journal

Your contributions will help us continue to deliver the stories that are important to you

Support us now
20. What are the correct personal pronouns for the Teletubbies?
21. Where did the Tiddlytubbies come from? Their unexplained presence raises awkward questions about the nature of the relationship between the Teletubbies and what cult-like practices have been going on under that Dome. Also who minds them while their 'parents' are fannying around on the custard ride?
22. Not really a question, but: Toast and custard is not a balanced diet.
Source: Franz Strempel/YouTube
23. Why is everyone in Boj fully clothed except Boj?
24. Were the Vegimals created in a lab purely to skivvy after the Octonauts? Uncomfortable Brave New World connotations there.
25. What drugs is Topsy and Tim's mum taking? How in the face of EVERYTHING (broken vases, destroyed cup-cakes, all the mayhem created by those 'twintastic' little horrors) is she so endlessly calm?
26. In the grand scheme of Peppa Pig, this is a small thing to get irked by but… Mummy Pig's bikini? Surely she should have an extra band of material to cover her additional piggy teats?
27. Blaze is always assuming the moral high ground about Crusher cheating BUT Blaze is the only vehicle with a driver. Outrageous double standards.
28. Why call ALL the pups to the Paw Patrol lookout if you generally only pick two of them for a mission? It's no way to treat members of a voluntary organisation.
29. I used to get worked up about how on earth Mayor Goodway came to hold office (who voted for her?) But then the US election happened and now a nice but dim woman to talks to a chicken in her handbag doesn't seem like the worst choice an electorate could make.
Source: Nick Jr./YouTube
Have a mini-baking obsessive at home? We're giving away five KiddiKutter safety knives to protect their little fingers while they're hard at work. Enter here – and don't forget to follow us on Facebook and Twitter!