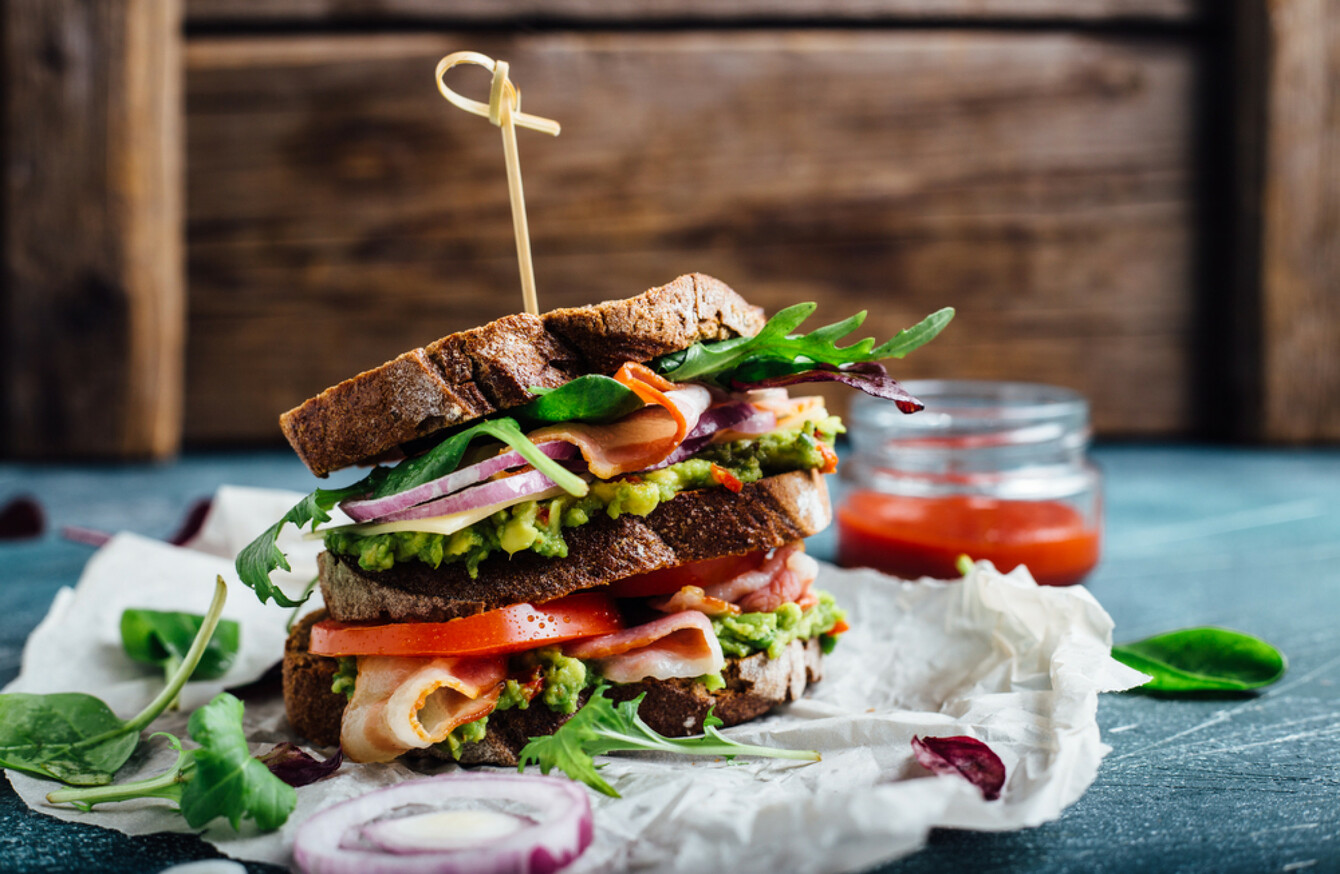 Image: Shutterstock/Lenakov
Image: Shutterstock/Lenakov
EVERY HOME COOK has their own kitchen hacks, cheats and traditions, and we want to know yours.
Each week as part of our Kitchen Secrets series, we'll be asking readers to share their cooking tips and go-to-dishes. From the secret to quick-and-easy dinners, to the best way to scramble an egg, we'll have a new question every seven days.
This week, we're asking…
What's your favourite sandwich to make at home?
As usual, our home cooks had lots to say. If you'd like to join, drop us a mail on food@thejournal.ie!
Catherine Hayes went for a twist on the classic:
My dream sandwich is uncut batch loaf, cooked chicken, rocket, jalapeños and spoonful of chilli jam. Delish.
For Ross Boxshall, it's a chicken fillet roll with a difference:
"As a treat, I make chopped hot crumbed chicken goujons in a warm wrap with chopped cucumber & baby vine tomatoes, fresh coriander or basil, sweet chili sauce and a grind of salt and pepper.
For my wife it's an open sandwich of warm ciabatta bread topped with my home made fresh prawn cocktail. That's prawns mixed with sweet chili sauce, ketchup, mayo, a dash of lime juice, chopped tomato, salt, pepper and topped with coriander. Ooh, that's made me peckish!"
Angie Nolan has a sambo that can easily be made-ahead for groups:
My family's firm sandwich favourite is salmon cream cheese with dill, a perfect way to use leftover salmon. I put cream cheese, lemon juice, flaked salmon and chopped fresh dill into a bowl, mix carefully, add salt and pepper and spread generously onto granary bread.

These sandwiches can be made ahead and refrigerated as they keep really well without going soggy. As every kitchen goddess knows, a soggy sambo could kill ones culinary credit overnight.
For Donna Connolly, it's a toasted sandwich from scratch:
"I'm the Joey Tribbiani of sandwich lovers, so it's difficult to pick a favourite. But I have a serious weakness for a toasted sandwich. I don't have the luxury of a toasted sandwich maker in my tiny city kitchen but I find a frying pan does the job here.
I use sourdough bread (more than a day old) and top with thinly sliced good quality ham, Dijon mustard, sliced tomato, thin slices of shallot and a good sharp cheddar. Pile this between the bread and butter the outside with Irish butter.
Place one buttered side down on a hot pan and weigh down the other side – I use a heavy stone pestle and mortar – this helps the cheese to melt and the rest of the ingredients heat and mingle deliciously. Flip it over and repeat so both sides of the bread are golden and the cheese is starting to ooze out the sides. This is an instant mood lifter with a cuppa… crisps optional!"
And Olly Keegan has a smart way to use cheap cuts of meat:
I absolutely love pulled pork in a brioche bun. Doing the pulled pork in the slow cooker is just brilliant. Make up the BBQ sauce, pour over pork shoulder or neck, whack it on and when you get home from work it's ready to go!  I like to take the juice off and just thicken it up in a saucepan before using. It's a great, handy dish and not that expensive because you use a cheap cut of meat.