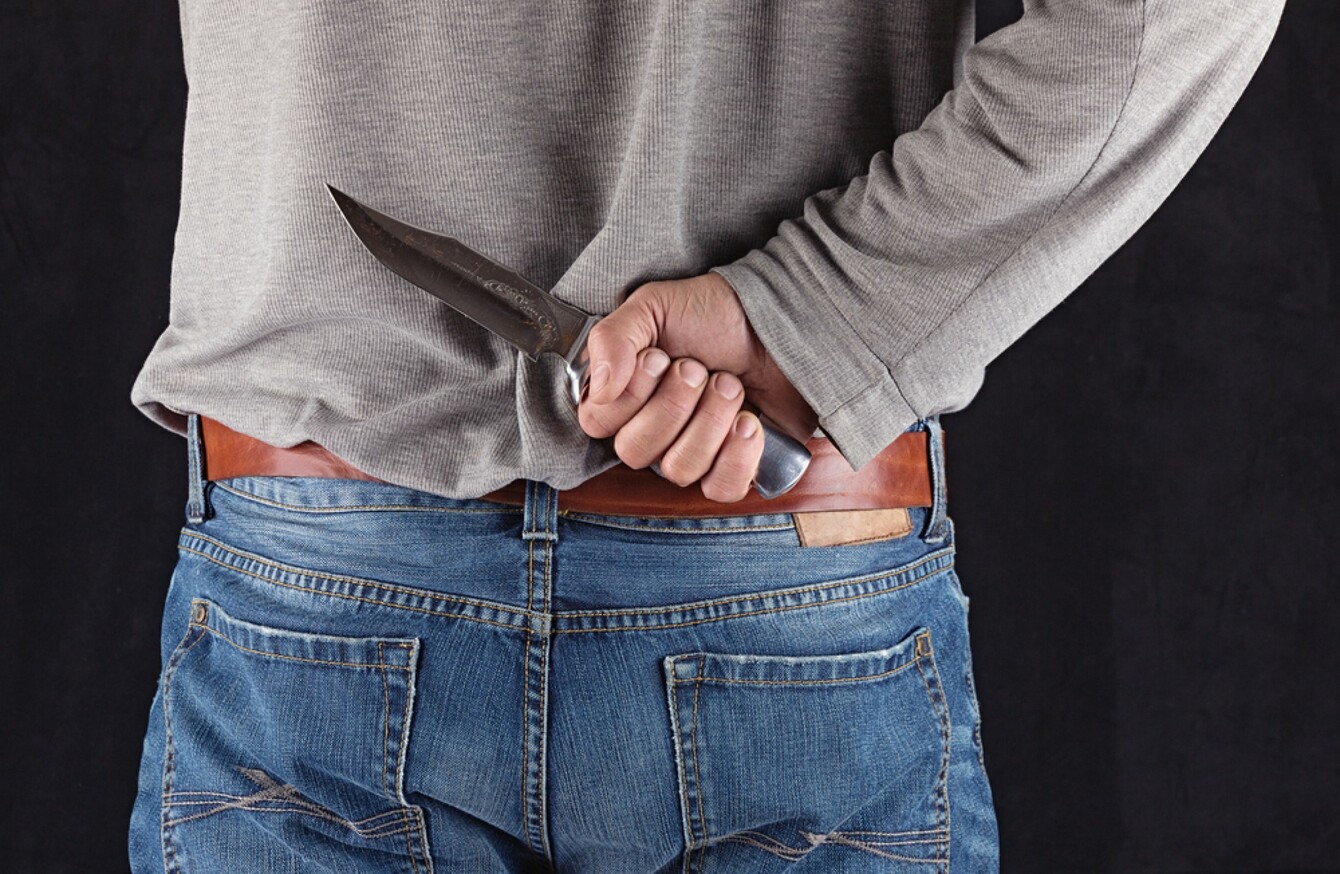 Image: Shutterstock/Peyker
Image: Shutterstock/Peyker
A FATHER OF two who used a knife "as a tool" to cut the straps of handbags he snatched from women during a robbery spree around Dublin city has been jailed for six years.
Thomas Murray (34) was identified in several of the robberies from CCTV of him using the women's bank cards to make "tap purchases" in small amounts where PIN codes are not required.
Murray, of Cedar House, Marlborough Street, Dublin pleaded guilty at Dublin Circuit Criminal Court to eight robberies, one attempted robbery and one threat to kill at various locations around the city on dates between December 2015 and February 2016.
Several of the offences were committed while on bail. He has 37 previous convictions.
Murray's most recent offences came to an end in February of this year when he was "rugby tackled" by two Dublin Bus drivers who pursued him after they came to the aid of a woman he was robbing at knife point. He has been in custody since.
On an earlier occasion one of his robberies was foiled after a car containing four young women spotted him attempting to rob a woman at a bus stop while armed with a knife. They drew the car up to the bus stop, blew the horn and shouted at him until he cycled away empty handed.
Admissions
Murray was cooperative with gardai when apprehended and made admissions in respect of all the offences. He apologised for frightening the woman and said he committed the robberies for food, to feed his addiction and to buy things for his kids.
He said one offence in December was to fund a Christmas present for his child and he had targeted someone "who looked like they had money."
He told gardai he had difficulty recalling some of the events as he had been taking tablets.
Stephen's Green
When asked why he had targeted a woman in St Stephen's Green he told gardai: "She was the only girl around on her own. Wrong place, wrong time."
Defence counsel, Sandra Frayne BL, said the offences had been committed in desperation at a time he was abusing Zimovane tablets on top of a heroin addiction.
She said his "modus operandi" involved women as his victims and as a person who had a sister, mother, and daughter, he was deeply ashamed and accepted it was completely wrong.
Yesterday Murray told the court that he had "real pure guilt" for what he had done and apologised to his victims. He said he had never gone into long term residential drug treatment to address his drug addiction but said he knew it was something he needed.
Judge Melanie Greally said the most outstanding feature of the offences was the use of the knife to threaten the victims or cut the straps of their handbags. She noted that many of the victim impact reports indicate that the woman suffered trauma and upset as a consequence of his actions.
She noted a probation report outlining his difficult background and long standing addictions with associated criminality which have never been successfully tackled.
Judge Greally imposed consecutive sentence totalling eight years with the final two years suspended. She ordered 18 months post release supervision.