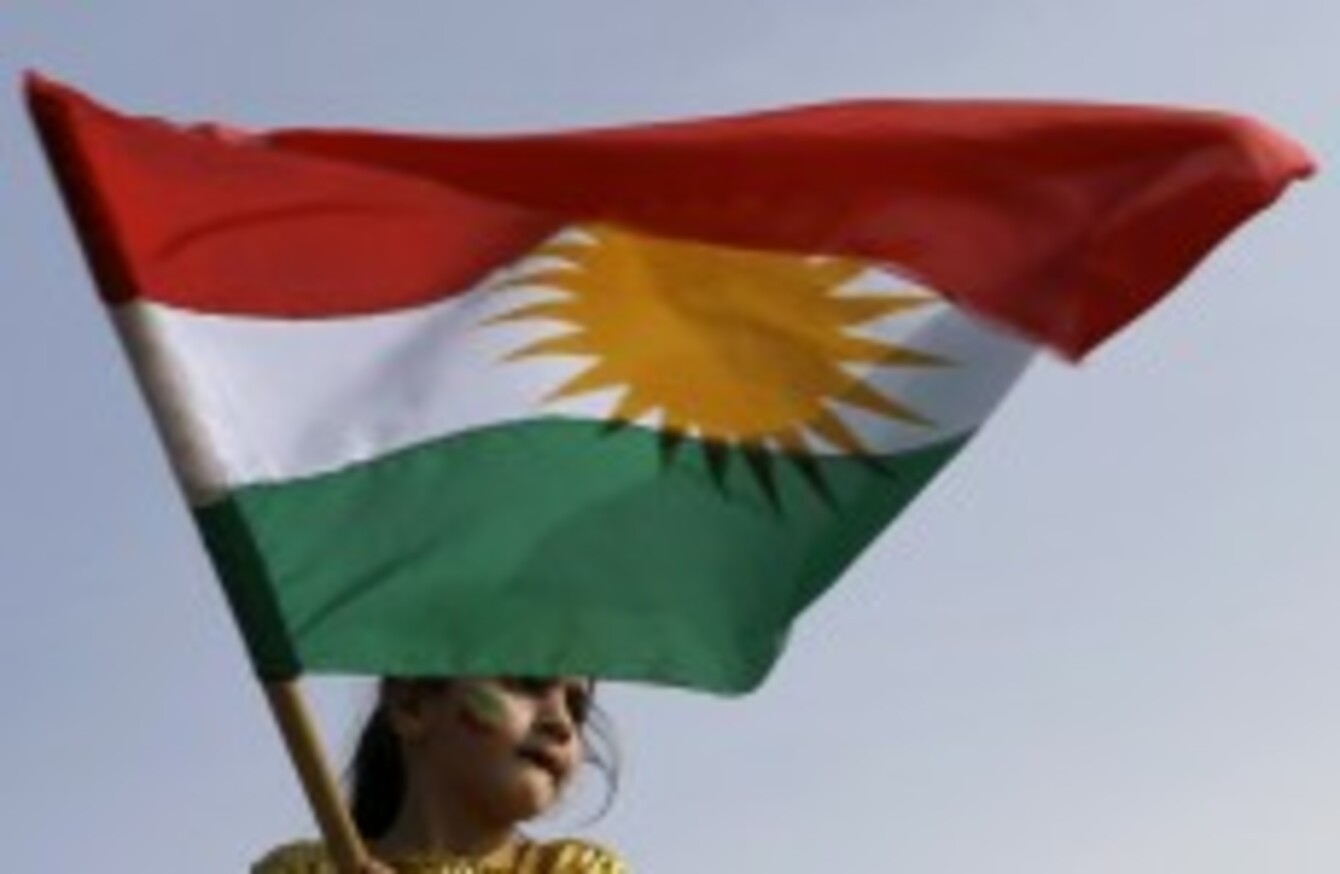 Image: AP Photo/Hussein Malla
Image: AP Photo/Hussein Malla
IRAQ'S KURDS HAVE set the ball rolling for a referendum on their long-held dream of independence, ignoring calls for the nation to unite against rampant jihadists or face "Syria-like chaos".
Prime Minister Nuri al-Maliki, meanwhile, broadened an amnesty offer aimed at undercutting support for militants who last month conquered Iraq's second city and large swathes of land which the US top general warned government forces would need help to wrest back.
Iraqi Kurdish president Massud Barzani told the autonomous region's parliament that it should make "preparations to begin to organise a referendum on the right of self-determination".
"It will strengthen our position and will be a powerful weapon in our hands," he said.
The prospect of an independent state is made more attractive by what the Kurds say is Baghdad's unwillingness to resolve the issue of disputed territory and its late and insufficient budget payments to the region this year.
Barzani said Kurdish forces will not pull out from northern territory they occupied after federal security forces withdrew at the beginning of the jihadist offensive, giving them control of areas they want to absorb over Baghdad's strong objections.
Maliki rejected that assertion Wednesday, saying "no one has the right to exploit the events that took place to impose a fait accompli" and that the Kurds' steps towards self-determination had no constitutional grounding.
On the ground, Iraqi forces were struggling to break the stalemate with militants. After wilting in the initial onslaught, they have since performed better but with limited offensive success.
Security forces entered Awja, executed dictator Saddam Hussein's place of birth, after fierce clashes but the government had yet to reclaim the nearby city of Tikrit despite an offensive that has lasted more than a week.
The top provincial official has said soldiers were advancing slowly because homes and burnt vehicles on the way into town had been rigged with explosives and bombs were planted along roads.